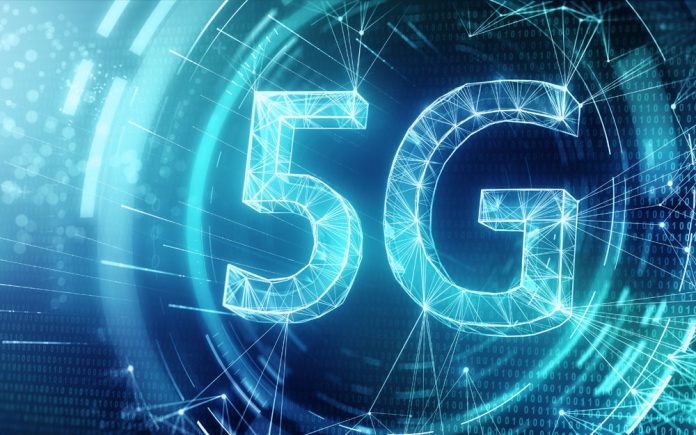 In a recent teaser, publisher, Zach Scheidt has been rambling on about 5G technology and how its stocks are likely to perform well. Dubbed the "5G Cash Towers", the main service that is being advertised here, is one of his called the Lifetime Income Report: Your Exclusive Dividend Retirement Guide.
Here's a summary of everything investors should bear in mind prior to subscribing:
See Zach Scheidt's 5G Cash Command Center Here
What is 5G Cash Towers?
As the name hints to, Scheidt's picks are focused primarily on 5G firms. Some of the proclaimed advantages of the 5G technology include increased bandwidth for all users, which implies faster speed when compared to the likes of 3G and 4G. Another benefit that is anticipated within the industry is its ability to perform as well on smart phones as it typically does on larger devices (i.e. laptops and computers).
That said, some bad effects that may need addressing is possible poor coverage and problematic radio frequency. With technology, volatility can also be an issue, especially when they are relatively new.
That said, Scheidt deems that 5G technology is going to be the next big thing, and his trading service, Lifetime Income Report, will cover everything there is to know regarding this. The 5G Cash he refers to in the presentation, and in his newsletter are specifically: cell tower companies.
Who is Zach Scheidt?
Scheidt is the editor and publisher of Lifetime Income Report. Other services that he is in charge of include Income on Demand, Buyout Millionaires Club, Weekly Squawk Box and Family Wealth Circle. His newsletters are published through St. Paul Research (i.e. a publishing imprint of Agora Financial). Having started his career as a cost accountant at SunTrust Bank, he eventually took a different route and ended up where he is today, with emphasis placed on dividends and options trading.
How will becoming a Lifetime Income Report member benefit me?
By becoming a member of the Lifetime Income Report, investors will not only have access to the 5G-based report outlining the specific cell tower company stocks to pick, but also other added bonuses including:
Big Data Payouts Report: this report expounds on how one can earn money as individuals use data to run applications
Income 2020 by Scheidt: this is an updated version of Scheidt's best-selling book. In it, he highlights up to 47 different ways of generating income legally.
The Little Booklet of Retirement Discounts: this is for retirees who are looking for the best deals possible, whether it be on electricity or education.
The 5G 2020 Cash Register and other special lifetime members only reports
Alerts advising investors time to buy or sell
Frequently Asked Questions (FAQs)
What is Lifetime Income Report?
The Lifetime Income Report is a trading service that aims to find companies with the biggest payouts. With primary focus on dividends, not only will investors be advised of companies with high yields, but also those that have high growing potential and power to sustain their yields. Another area this report will highlight is how to make the most out of one's dividends, which entails ways to reduce taxes, selecting companies at bargain prices and expanding horizons by looking past the U.S. stock market.
Is there a money-back guarantee in place?
Should Scheidt's approach to dividends trading not meet one's expectations, one has up to 210 days to decide whether they still want to subscribe to the membership. There are no penalties to cancelling memberships, however, in order to receive one's full money back, a decision needs to be made with 30 days of purchase. Additionally, one should cancel a few days prior to the next due date to ensure additional charges are not incurred.
How do I get it touch with customer service?
Based on the main webpage, for a faster response rate, one can call 1 (866) 361-7662. Another option is to call (410) 934-4330.
Are there sales tax to consider?
It seems like upon purchase, Maryland residents will have to add another 6% in sales tax to the price advertised.
How much does it cost to become a member of Lifetime Income Report?
According to NobsImReviews reporting, the basic annual plan costs $49, but whether or not this is for a limited time is unclear. Other options are deemed available as well (i.e. ranging between $79 and $129).
Final Thoughts
Based on the analysis above, Lifetime Income Report heavily relies on cell tower companies that are trying to incorporate 5G technology. While it is an innovative idea and an upgrade to previous generations, one should bear in mind that it is not fully developed, which implies a lot of uncertainty. According to former members of the service, customer service has been supportive and response rates have been relatively high. As for investments, many found that Scheidt's approach rests in holding for some time and his sell recommendations on average have been later than one would hope them to be. That said, investors don't necessarily have to rely on his alerts to decide, as it is generally expected that one does their respective research as well.
To learn more on how to get started with the Lifetime Income Report, visit here.