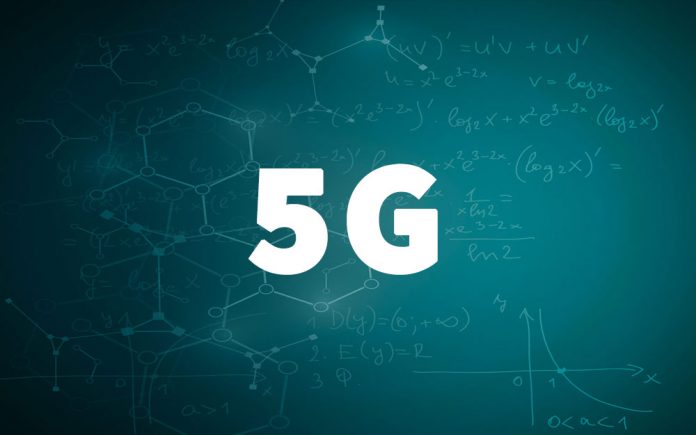 5th generation mobile communication technology, also known as 5G, will soon grow into a $12.3 trillion dollar industry.
Experts believe 5G could have the same potential as bitcoin and pot stocks. Average investors who make smart buys today can reap enormous profits in the future.
What are the best 5G stocks to buy? Which 5G companies are best prepared to capitalize on fifth generation mobile technology?
Today, we're explaining everything you need to know about the top 5G companies for investors in 2020.
Get the Inside Scoop on the Master Key to the Best 5G Stock
Why 5G?
Telecommunication companies worldwide are starting to build 5G wireless networks.
Telecom companies require certain hardware, software, and technology to build 5G wireless networks. Many companies on this list offer that technology.
Ericsson, for example, is a much-discussed 5G stock. Ericsson owns thousands of patents, including patents for the specific hardware required to build 5G wireless technology. Many other companies on this list have similar patents, which means they're virtually guaranteed to have an important role in the global rollout of 5G.
Companies like Apple can also be considered 5G stocks. Apple is expected to roll out its first 5G iPhones by the end of 2020. Samsung has already announced its first 5G phone, the Galaxy S10.
Netflix, Instagram, and other companies will also benefit from 5G. People will be able to access faster streaming speeds via 5G, making it easier to access online services.
The 5G companies on this list fall into the following categories:
Chipmakers
Mobile Device Makers
Internet Services
Semiconductor Makers
Fiber Optic Network Companies
Mobile Carriers
Cloud Computing Service Providers
Other Technology Companies
We can debate which 5G stock is best. One thing that's indisputable, however, is that 5G is expected to be a multi-trillion dollar industry.
As one expert analyst stated, the 5G boom is expected to create a $12.3 trillion industry out of thin air.
In the United States, meanwhile, 5G is expected to add $500 billion to the economy as early as 2026.
Let's take a look at the best 5G stocks available today.
Ericsson (ERIC)
Stockholm-based Ericsson makes telecommunication network hardware. The company sees 5G as a valuable long-term opportunity.
Ericsson also makes 5G cloud gateways that will enhance cloud computing. Cloud computing continues to grow in recent years, and Ericsson may experience strong growth with its position at the intersection of 5G and cloud computing.
In January 2020, the United States government pressured countries to avoid buying 5G gear from China-based Huawei, which could push business to Ericsson.
Ericsson is in a fierce battle with its two largest competitors, Huawei and Nokia, over 5G contracts. Currently, China-based giant Huawei has approximately 100 commercial 5G contracts, while Ericsson sits in second place with around 70 contracts.
Qualcomm (QCOM)
Chipmakers like Qualcomm are expecting a multi-year boom from 5G. Qualcomm is a Silicon Valley-based semiconductor maker. You can find Qualcomm on virtually every list of 5G stocks: it's certainly not a secret stock tip.
In November 2019, Qualcomm announced that it expects 175 to 225 million 5G phones to ship in 2020. Qualcomm plans to supply chips for Apple's 5G iPhones.
Thanks to a settlement with Apple in 2019, Qualcomm is scheduled to supply chips for the iPhone for the next six years. Qualcomm also has widespread intellectual property patents related to 5G, which means Qualcomm should continue reaping 5G rewards moving forward.
Qorvo (QRVO)
Qorvo is another semiconductor maker that appears on many 5G stock lists. The company is expected to experience 5G-related growth in 2020 due to growing demand for 5G phones, and Qorvo provides semiconductor equipment for those phones.
Qorvo made headlines recently for shattering Wall Street expectations. Qorvo looks to build on that momentum as demand for 5G devices continues to grow. Qorvo is heavily invested in mobile: the company's mobile business provides 76% of its total revenue with an annual growth of 10%.
Plus, approximately one third of Qorvo's revenue comes from supplying connectivity chips to Apple. If Apple's 5G smartphone sales surge, then Qorvo will certainly benefit.
VMWare (VMW)
Most companies on this list provide hardware or some other type of 5G infrastructure. VMWare, however, is building the new software systems required for the 5G revolution.
VMWare's technology allows carriers to run multiple networks on the same hardware. Carriers have already jumped on board, as VMWare has signed deals with AT&T, Vodafone, and Ericsson. Revenues rose to $9 billion in fiscal 2019, while earnings per share have nearly tripled over the past five years.
Skyworks Solutions (SWKS)
Skyworks Solutions is the third semiconductor maker on this list (after Qualcomm and Qorvo).
Skyworks Solutions is in a fierce competition with Qualcomm and Qorvo for 5G semiconductor contracts. However, the two are targeting different parts of the space: Skyworks supplies radio frequency (RF) chips for the mobile, automotive, broadband, wireless infrastructure, home automation, industrial, and military markets, while Qualcomm focuses on mobile application processors and baseband modems.
Skyworks, like Qualcomm, works with Apple. Specifically, Skyworks provides power amplifier modules (PAMs) and diversity receive front-end (DRx) modules for the newest iPhones. Approximately 50% of Skyworks' revenue comes from Apple-related revenue. Other major customers of Skyworks include Samsung and Huawei, which collectively account for approximately 10% of revenue.
Xilinx (XLNX)
Early 5G orders boosted Xilinx in 2019, although the company's stock crashed on January 29 after missing Q4 revenue targets. Xilinx blamed the miss on soft orders from Huawei. The San Jose-based company also claimed 5G rollout was occurring more slowly across "multiple geographies".
Xilinx makes programmable chips that are built into prototype 5G network gear. The $29 billion chipmaker was one of the earliest companies to cash in on 5G, which is why you can see XLNX on virtually every list of the best 5G stocks.
Xilinx is particularly valuable in the 5G space because the company makes radio frequency and system-on-a-chip technologies that can be used in all spectrum bands below 6 GHz. These technologies will be crucial in projecting 5G coverage over long distances.
Taiwan Semiconductor Manufacturing (TSM)
In October 2019, TSM hiked its 2020 forecast, claiming they were seeing faster 5G rollout than expected.
It's unclear if the coronavirus will impact the rollout predictions for 5G in 2020. 5G development has been strong in Asia the last few months, although it has lagged in Europe. The coronavirus has dampened enthusiasm in the region. Companies like TSM may see their bottom line impacted.
Nevertheless, the market for 5G semiconductors – like the kind made by TSM – is expected to boom to nearly $19 billion by 2022, up from just $593 million in 2019, according to a recent Bank of America report.
Cisco (CSCO)
Cisco is another hot stock that appears on many lists of the best 5G stocks to buy. Cisco makes various 5G hardware. Countries are being encouraged not to buy 5G hardware from China-based companies like Huawei, which is why Cisco and Ericsson are expected to benefit.
Cisco's short-term growth will come from being the world's largest secure domain name system platform, although data centers are also expected to provide strong core growth.
Cisco has 35 data centers that are growing monthly. The company continues to expand its cloud. With 100 million daily cloud users, Cisco is already one of the biggest players in the space, although they want to be an even bigger player with 5G in the future.
Cisco is investing big in 5G. In 2019, Cisco announced it was buying optical component maker Acacia Communications (ACIA) for $2.84 billion. Experts praised the deal, claiming that it would allow Cisco to widen its addressable market in the 5G space.
As service providers upgrade to 5G, Cisco will also have to upgrade its optical components. Plus, as global internet traffic is expected to triple by 2022, Cisco will be selling the hardware components customers need to support that data movement.
For all of these reasons, Cisco is seen as one of the best 5G stocks to buy.
Huawei (SHE: 002502)
Huawei is the king of 5G commercial contracts. Despite a pushback against China-based Huawei's technology, the company continues to earn lucrative 5G commercial contracts. Today, Huawei has approximately 100 5G commercial contracts, just ahead of rivals like Ericsson and Nokia.
Roughly half of Huawei's contracts are in Europe, indicating that the western world's attempts to discredit Huawei have not worked out. The company has survived the bans and sanctions. If Huawei's stock is performing this well amidst all the trouble, then how well will it perform when the controversy blows over?
Controversy and coronavirus aside, Huawei is positioned to have a significant impact in the world of 5G for years to come.
Applied Materials (NASDAQ: AMAT)
Applied Materials is a California-based semiconductor equipment giant that could benefit enormously from 5G deployment. The company supplies semiconductor fabrication equipment to chipmakers.
In November, Applied Materials released Q1 forecasts that beat the estimates of market analysts. The company cited increased 5G rollout as one reason for optimism.
"We're optimistic about 2020, with an expectation of sustained strength in foundry, logic and a step-up in memory investments during the year," said Chief Executive Officer Gary Dickerson after the company reported an increase of 2.5% in its semiconductor business.
Applied Materials is no secret: the company's stock price grew 86% in 2019 as investors predicted profits from increased 5G deployment.
Micron (NASDAQ: MU)
Micron is an industry leader in dynamic random access memory (DRAM) and NAND, a flash memory used in smartphones, making it one of the leaders in the semiconductor space.
Micron's stock surged 70% in 2019, buoyed by rising tech markets overall. Moving forward, Micron may benefit from improving server and smartphone demand.
Samsung (SSNLF)
Samsung has already rolled out its first 5G smartphone. While Samsung's largest competitor, Apple, is expected to roll out a 5G iPhone by the end of the year, Samsung has already rolled out its Galaxy S10 5G.
Samsung claims their phone "unlocks blazing quick data speeds with super low latency, giving you the power to download music, stream movies, and game on with such little lag, you'll forget what buffering feels like."
All of those benefits could be attractive to consumers. If Samsung markets its S10 5G effectively, and if Apple fumbles the launch of its own 5G products, then consumers may increasingly turn towards Samsung in the ever-competitive smartphone war.
Marvell Technology Group MRVL)
Marvell Technology Group has had mixed performance in recent months, which could make it an attractive buy for contrarian 5G investors. 39% of Marvell's revenue comes from shipments to China, although Marvell expects South Korea to be the main driver of 5G revenue.
Marvell ramped up its 5G technology push in Q3 2019, focusing mostly on South Korea. The company expects to see growth from other parts of the world in fiscal year 2021.
If Marvell continues to grow as 5G technology expands, the company could prove experts wrong and capitalize hugely on 5G technology.
Broadcom (NASDAQ: AVGO)
Broadcom makes 5G infrastructure chips. The company is expected to see increasing upside as 5G networks are built out.
Broadcom, unlike Qualcomm, does not sell mobile application processors or standalone cellular modems. Instead, the company sells a wide variety of chips that enable wireless capabilities in smartphones, including Wi-Fi, Bluetooth, and cellular chips. Broadcom, like Qualcomm, is expected to significantly benefit from 5G.
Approximately 60% of Broadcom's wireless revenue comes from Apple. If Apple's 5G iPhones take off, then Broadcom could certainly benefit.
Intel (INTC)
Intel also makes 5G infrastructure chips, and the company is expected to see upside as 5G networks grow worldwide.
Intel is broadening its business beyond making computer chips. The company believes its network infrastructure businesses will benefit from the positive growth of 5G, which is why it's investing in 5G today.
One reason for positivity for Intel is that the company recently sold its 5G smartphone modem business to Apple. Some analysts believe Intel is preparing to turn its attention towards 5G networking instead.
Nokia (NOK)
Nokia beat Q4 consensus estimates after benefiting from several 5G victories. The company has an impressive number of commercial 5G deals, signing deals with 50 companies to date. Companies are attracted to Nokia's 5G offerings because of improving product competitiveness.
Nokia should continue to benefit as 5G rolls out. Nokia is well-positioned to be a big 5G player moving forward: the company is currently upgrading some of its 4G LTE customers. Nokia has 300+ commercial 4G LTE customers in total who will all need to transition to 5G over the next 5-15 years.
Nokia may be a long play in the 5G space: operators believe it will take 4-5 years after the rollout of 5G to get 5G deployed to 75% of their customers, which means it may take several years for Nokia to truly reap the benefits of 5G.
American Tower (AMT)
American Tower is a US-based cellphone tower operator. As 5G grows across the country, American Tower could reap further benefits.
In January 2020, Goldman Sachs upgraded American Tower to 'Buy'. In an interview on Mad Money in August 2019, American Tower CEO Jim Taiclet described 5G as a "game changer for society" that "lengthens and strengthens our growth rate, not in the U.S. only but around the world, eventually."
American Tower also expects to benefit from the merger of T-Mobile and Sprint.
Crown Castle (CCI)
Crown Castle (CCI) is an American cellphone tower that could get a boost from 5G. The company makes "small cell" radio antennas for 5G services in urban areas. The small cell antennas aren't built like ordinary cell towers: they're hung on utility poles or placed on building rooftops. Each antenna requires a fiber-optic connection to a local hub, which is why fiber-optic companies may benefit from 5G as well.
SBA Communications (SBAC)
SBA Communications is another cellphone tower operator that could get a boost from 5G's rollout.
In August 2019, SBA Communications credited its Q2 growth to carriers building 5G infrastructure. The company, like American Tower, specifically benefited from the merger of T-Mobile and Sprint.
SBA Communications also operates internationally and has a particularly strong presence in Brazil and South Africa.
Q2 2019 was a special quarter for SBA Communication, as it was the first time in company history that they earned $500 million in revenue.
Corning (GLW)
Corning Incorporated is a multinational technology company based in Corning, New York. The company makes specialty glass, ceramics, advanced optics, and more for industrial and scientific applications.
5G networks will connect to fiber-optic networks, which could cause the Internet of Things (IoT) world to explode. That's why 5G is expected to impact emerging automotive, robotics, and medical applications. Certain companies in this space are expected to benefit from 5G – including Corning Incorporated.
Corning does not appear on many lists of the best 5G stocks to own, which is why it could be one of the best buys on this list. The company published an article earlier this year describing that Corning's optical fiber "will play a role in their [5G networks] delivery", and that increased expansion of wireless access points for 4G and 5G networks will require more fiber to meet the growing demands on these networks.
NXP Semiconductors (NXPI)
NXP Semiconductors has maintained strong 5G deployment over the last few quarters, making it a strong player in the 5G space. Over the last several years, NXP Semiconductors has increasingly pivoted its business towards 5G and automotive markets.
The company's Q4 EPS beat consensus estimates, and management is bullish on 5G. NXP Semiconductors is particularly benefiting from the growth in multi-input and multi-output deployment, which allows customers to expand capacity with the infrastructure they currently have installed. These customers will eventually move to 5G. Ultimately, that means NXP Semiconductors is earning revenue from MIMO today, while also preparing itself for 5G revenue in the future.
Ciena (CIEN)
Ciena can be spotted on many lists of the best 5G stocks. The stock dropped to lows of around $33 in December 2019 but has been growing steadily into 2020.
Ciena acquired TeraXion for $32 million in 2016, which gave the company control over TeraXion's high-speed photonics components. This has allowed Ciena to unroll optical chipsets.
The continued rollout of 5G has pushed Ciena's stock upward. Revenue is expected to grow well for Ciena over the coming months as Ciena continues to be involved with some of the largest tier one companies in the United States.
Verizon (VZ)
Verizon Communications continues to expand its 5G network across the United States. The company also offers a 4.1% dividend. Verizon is best-known among 5G analysts for its fiber deployment. Verizon has also announced plans to have 5G coverage in 30 cities by the end of the year.
Verizon calls its network the 5G Ultra Wideband network. Verizon spent $18 billion building that network in 2019. Early tests show that Verizon's network runs at 1.3-1.5 gigs, with average speeds up to 2 gigs. That's significantly faster than 4G, and that means customers will be motivated to upgrade.
Be aware that investing in Verizon for 5G is a mid to long-term play: the company has issued a statement claiming they do not expect any meaningful revenue from 5G wireless broadband services to homes until 2021.
T-Mobile US (TMUS)
T-Mobile has announced plans to deploy 5G to 97% of the U.S. population within three years and 99% within six years. That's an aggressive timeline compared to carriers around the world.
Today, T-Mobile is already building the 600 MHz and millimeter wave spectrum, with the 600 MHz expected to form the foundation for T-Mobile's nationwide 5G network. After 5G smartphones become available later this year, T-Mobile will launch 5G on the 600 MHz spectrum.
T-Mobile also acquired Sprint (NADAQ:S). The acquisition is expected to deliver 5G efficiencies that could position the company ahead of its mobile carrier competitors.
Telus (TSX:T / NYSE:TU)
Canadian telecom provider Telus attracted some criticism for moving forward with its 5G network construction with the help of Huawei, even as the federal government considered a nationwide ban of Huawei 5G infrastructure.
Telus has assuaged concerns by stating it will only enlist Huawei's help in "non sensitive" parts of its networks.
Telus continues to be a blue chip stock among Canadian investors, offering an attractive dividend yield of 4.3% stock and a P/E ratio of 18. As one of Canada's largest telecommunication companies and an early adopter of 5G, Telus will reap the rewards of its 5G infrastructure in the near future.
Rogers (TSX: RCI.B / NYSE:RCI)
Rogers Communication is the second Canadian telecommunication company on our list. The company became the nation's first telecom provider to activate its wireless 5G network, something it did in downtown areas of Toronto, Ottawa, Vancouver, and Montreal.
Rogers has announced plans to launch 5G in 20 Canadian markets by the end of 2020, although the complete nationwide rollout will take years.
Like Telus, Rogers pays a dividend, although it's slightly smaller (3% compared to 4.3%).
BCE Inc. (TSX: BCE / NYSE: BCE)
BCE Inc., formerly known as Bell Canada Enterprises, is the third Canadian telecom giant on this list. Bell signed an agreement to start using Nokia equipment to build its Canadian 5G network in February 2020. The 5G rollout is expected to begin in urban centers across Canada, just in time for new 5G smartphones to launch later this year.
Bell has also announced that they plan to work with more than just Nokia for 5G equipment:
"We are going to need to be able to work with many suppliers and that includes Huawei and Ericsson and Cisco. We are waiting on the government security review, but we will be ready to deploy 5G service to Canadians," said Bell president and CEO Mirko Bibic.
Dell (DELL)
Dell Technologies may use 5G to capitalize on edge computing. Just like 5G will enable IoT devices, it will also enable technology companies to expand into fields they have previously been unable to expand into.
5G will make edge computing a necessity. Edge computing will be required to process the high volumes of data that will be delivered at a faster speed by 5G. Dell offers edge computing solutions for IoT, helping smart devices communicate with each other more efficiently. Dell may benefit from 5G through its edge gateways and embedded computing solutions.
Hewlett Packard Enterprise (HPE)
HP may benefit from 5G for the same reason as Dell: HP aims to use 5G to capitalize on edge computing.
HP offers its HPE Edgeline Systems, for example, which help enterprises manage big data through edge computing systems. As 5G systems continue to roll out, and companies require edge computing, HP may benefit.
Netflix (NFLX)
Netflix is an unconventional pick compared to most other options on this list. However, Netflix may benefit from 5G as much as other stocks listed here.
Netflix provides service over the internet. The internet is getting faster with 5G. As 5G network speeds grow, companies like Netflix could become more convenient to customers across the country, boosting usage and subscribers.
Electronic Arts (EA)
Like Netflix, Electronic Arts may indirectly benefit from the rise of 5G. The game developer may benefit from 5G because of the rise of cloud-based gaming. 5G will facilitate the launch of cloud-based gaming, opening new markets for Electronic Arts and other leading game developers.
Final Word: Is 5G the Next Bitcoin or Pot Stock?
5G stocks have been trendy buys since mid-2019.
Some company stocks have already surged with 5G. Other companies still have plenty of room to grow.
5G is coming – and it's going to be big.