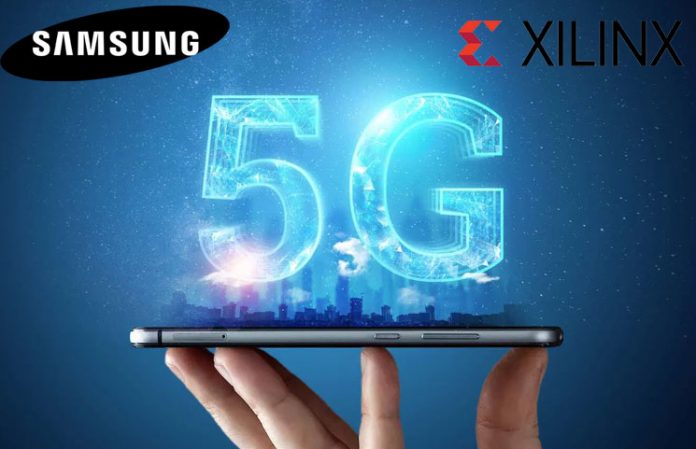 Samsung Electronics closed a partnership with programmable chip maker Xilinx to make 5G wireless data commercial networks chips.
Xilinx is a company specialized in making programmable chips that are adaptable to the current computing needs. It says that its latest set of such chips from the Xilinx Versal adaptive compute acceleration platform (ACAP) family are perfect for the 5G networks that are continuing to emerge.
Adaptable Chips Are Necessary
The Xilinx chips will be used by Samsung for 5G commercial deployment all over the world. The Xilinx Versal ACAP chips provide a flexible, scalable and universal platform that addresses all the operator requirements in many parts of the world. Both Samsung and Xilinx said adaptable chips are necessary because implementing protocols can be a little bit messy.
Chips with AI Engines
The Xilinx's director of silicon marketing, Manuel Uhm, explained in an email how the Versal ACAP chips work so well for 5G. It's because their AI engines from the AI Core series are optimized for AI interference and advanced signal processing, not to mention the same AI engines were especially developed for the 5G wireless algorithms, which means they're suitable for both beamforming and the digital front end. The executive vice president and R&D networks head for Samsung Electronics, Jaeho Jeon, said the partnership between his company and Xilinx is paving the way in 5G tech leadership, mentioning that Samsung solutions adding the Xilinx's advanced platform helps to improve the 5G performance.
Increased Compute Density at a Lower Power Consumption
Versal ACAP offers increased compute density and consumes less power when performing the low-latency signal processing beamforming algorithms in real-time, explained Xilinx. Early access customers have already been shipped the first Versal ACAP devices, which will be available for everyone in Q4 2020. Other companies that closed partnerships with Xilinx are Ericsson, Telefonica and Keysight.
For more information about 5G, watch a presentation called the 5G Master Key.