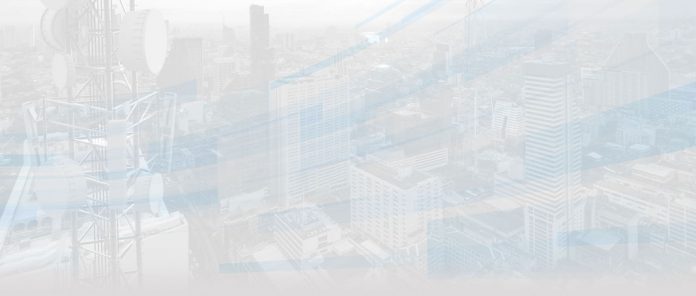 5G Mobile Tech Expected to Create Ripples in 2020, Here's as per the E.B. Tucker's Strategic Investor
Recently, Casey Research, a firm devoted to reporting the biggest and influential trends in the market, took the time to analyze the 5G Master Key.
As per the claims made, this new technology is expected to generate $12 trillion in wealth, as it is deemed a driving force in areas including, "super-fast download speeds, self-driving cars, remote surgeries, and artificial intelligence." That said, the pros need to be weighed against the cons, where the latter supposedly entails flaws in need of rectification.
By now one's curiosity must have been elicited, hence, the purpose of the review is to explore different branches of the 5G Master Key. This, in turn, will ensure that society is fully informed. Let's begin with what the 5G Master Key is.
What is the 5G Master Key?
5G also referred to as the fifth-generation mobile wireless technology, is a relatively new technology. It is expected to range from 50Mbits per second to over 2 gigabits per second. Hence, 3G is not even comparable to the power 5G is expected to entail. That said, the common problems the technology has been associated with include limited coverage and fluctuating speeds. The 5G Master Key is a small tech firm's approach to dealing with the addressed flaws.
What Should You Know About the 5G Flaw?
According to the Senior Technology Analyst at Casey Research, E.B Tucker, the main flaw is limited coverage. In his field test, he found that if consumers were to walk 50 or 100 feet away from any of the green poles, the 5G signals completely disappear and consumers are back to using 4G. The reason for this is due to the technology's inability to effectively, "penetrate through walls, trees, and other obstructions."
The 5G Master Key claims to deal with this problem. More specifically, their goal is to resolve 5G's limited coverage problem. Who is this so-called small tech firm? This has yet to be revealed.
What is the Solution that the 5G Master Key Offers?
Based on the claims made, the technology presented by the aforementioned small firm is called the SKY (i.e. 5G Master Key). It supposedly has the potential to distribute 5G signals over a wide range even if there are obstructions present. From glitches to poor connections, this new technology is expected to change how society views 5G. In partnership with a British cellphone company, Vodafone, the small company has implemented the 5G tech across its network.
What Can Investors Expect of the 5G Master Key?
Given the numerous partnerships this company has garnered (i.e. with Gazprom Space Systems, and China Satcom among others), investors who hold a small quantity in stocks are expected to make 9700% in gains, as it has yet to be implemented across the globe.
How to Get Hold of Valuable Information?
To be informed, investors will have to become a member of the Strategic Investor newsletter. Every month, E.B. Tucker will not only expound on his opinions on trending technologies, but also new discoveries. Upon subscription, three reports will be offered, including:
The first report on: "The 5G Master Key: 9700% Gains as 5G Sweeps the Globe"
The second report: "The 5G's Biggest Device Supplier"
The third report: "The Supply Crunch of the World's Power Metals"
This is just a sample of what investors can expect and access is granted at a cost of $49 per year, which is normally priced at $129. That said, the entirety of this subscription appears to carry a lot of value as the advice provided comes from an expert in the field, and investors have access to sufficient information needed in making an appropriate decision. To learn more about the Strategic Investor, click here.
5G Master Key FAQ:
As a quick summary recap, let's review 5G Master Key details and answer the most pressing questions people have about EB Tucker's Strategic Investor report:
Q: What is 5G Master Key?
A: The 5G Master Key is a new financial newsletter report made by E.B. Tucker and his Strategic Investor subscription program under the Casey Research company. The premise of 5G Master Key is based on the $12 trillion of incoming wealth pouring into the fifth generation mobile wireless technology for cellular communication networks. Tucker says the 5G internet connectivity era is set to change the new 2020 decade and power up everything from self-driving cars, to lightning-fast download times, to remote surgeries and of course artificial intelligence. The report outlines a single company that is set to skyrocket in value due to its SKY revolutionary technology that will be a catalyst in the 5G expansion across the nation that actually fixed a fatal 5G flaw with a miraculous solution.
Q: Who is E.B. Tucker?
A: E.B Tucker is a prominent financial investment marketer and senior tech analyst at Casey Research and puts out a monthly newsletter focusing on the latest trends and technologies for his Strategic Investor members. Partners with anarcho-capitalist Doug Casey, EB Tucker's latest report is the 5G Master Key where he aims to tell his followers the best way to profit from a little known company who has made big strides in the area of 5G cell antenna telecommunications. Mr. Tucker claims to have been profiting from crisis events for the past decade in the housing and real estate property market as well as gold and silver equities as a founding partner at KSIR Capital Management. He also has worked with Stansberry International and Porter Stansberry's Investment Advisory as a research analyst.
Q: What is Strategic Investor?
A: The Strategic Investor is an monthly subscription email newsletter developed by EB Tucker where he researches, analyzes and provides insights on the next big events and opportunities happening in various markets and industries. 5G Master Key is Strategic Investor's latest report which was recently released in January 2020 to inform and educate his audience about a company who is set to dominate the fifth generation mobile wireless technology and lead in the efforts of 5G cellular network expansion. Members of EB Tucker's Strategic Investor can expect research on how to get ahead of emerging megatrends and capitalize on overlooked investment opportunities that can make you a fortune.
Q: How much does 5G Master Key Cost?
A: Strategic Investor's 5G Master Key report by Casey Research's EB Tucker is currently being offered for $49 per year, which is a discount from $129 normal price. The annual subscription of Strategic Investor will contain 12 issues, with 5G Master Key being one of them. Every issue will come with recommendations and stock pick insights in an number of markets including precious metals, real estate, tech innovations, energy sector and obviously telecommunications. The cost of 5G Master Key also comes with three special bonus reports and Strategic Investors get a portfolio tracking platform as part of the price to join. Strategic Investor's 5G Master Key report comes with a 60-day money back guarantee.
Closing Thoughts on 5G Master Key
Unless you've been hiding under a rock, 5G technology has been making its way into mainstream consciousness and appears to have a nationwide rollout phase coming soon in 2020. While no one is completely certain of the future this fifth-generation wireless communication technology will bring, E.B Tucker sounds promising about his discovery he reviews in Strategic Investor newsletter. The Casey Research senior tech analyst believes it will be the biggest 5G story in 2020 and provide a lucrative opportunity for stock market investors. The 5G Master Key report reviews a tiny company with superior positioning to help act as a catalyst in the 1.2 trillion dollar industry and believes everyone should pick up a share or two of this stock that is currently under $10.