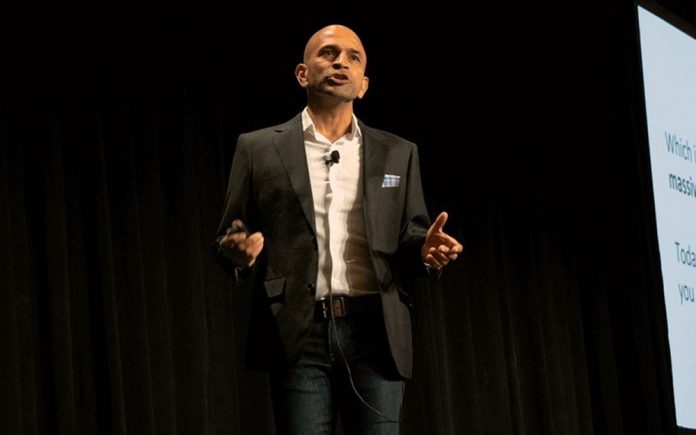 In a special segment of Bold Profits Daily, Paul Mampilly shared what he thinks will happen now that the bitcoin halving event of 2020 has come to an end. In particular, he trusts that this event will be "an incredibly, phenomenally positive thing for the price of bitcoin," driving it to $50,000. Here are his reasons for such an assertive claim:
#1. It is the OG of digital assets
When individuals hear the term, "bitcoin," they are sure to associate it with the likes of "the giant." Why? It is the first-ever cryptocurrency that was ever created, not to forget that it was what allowed many to reconsider how much of any impact the digital world has on society. As per Mampilly, bitcoin being pre-eminent among all cryptocurrencies implies that it is "accepted and adopted [and] they tend to have the greatest value [and will] continue to gain value."
#2. Its store of value is like no other
He goes on to highlight yet another bitcoin feature. Mainly, he sees it as being a superior store of value compared to other existing assets; whether it be precious metals or even currencies. In speaking of currencies, he argued that not all currencies around the world have a strong purchasing power and due to this flaw, people will not be able to store any value.
#3. A finite supply of BTC
Next, he seems to be drawn to is its finite supply. Currently, there are about 18.4 million BTCs in circulation, however, the maximum that can be mined is apparently 21 million. In another 20 years, no more BTCs will be mined, demand will increase and so will its price.
#4. BTC is accessible and portable
When it comes to purchasing BTC, almost anyone can do it as long as one has an account with the likes of the Robinhood app or even Coinbase to name just a fraction. The argument made  in relation to its portability has to do with the mere fact that individuals can now carry their assets on their phone, "you do not need to carry it as [a form] let's say gold or [a] bar of some kind."
#5. BTC is divisible
Besides the fact that bitcoin is finite and portable, another feature that he deems will increase its value is that it is divisible. He goes on to give an example of countries with undervalued currencies and how relying on bitcoin is more advantageous for them:
"In countries around the world where their currencies are worth very little, they can buy tiny amounts […] As a result, a lot of people – whether it be in places like Nigeria [or] Argentina – can buy fairly small amounts and store their value in there."
Ultimately, the aforementioned five reasons are what Mampilly affirms will help soar bitcoin's price to $50,000 sometime in 2020!