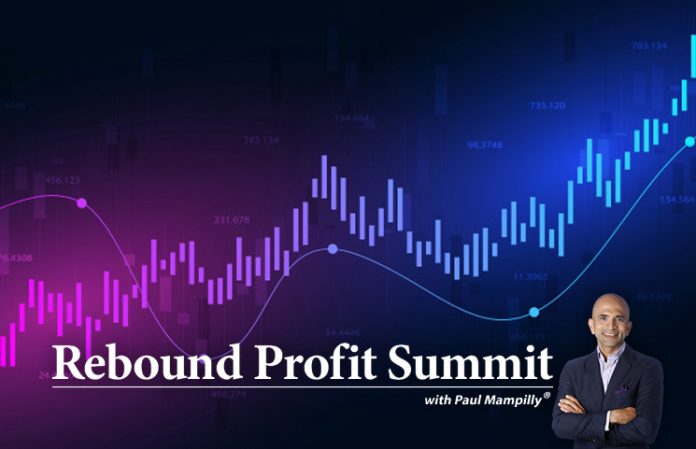 One of the largest impacts felt in the stock market in 2020 was that of the coronavirus. Not only did the pandemic take away lives, it also gave several companies around the world the biggest test they could have ever faced. In particular, many companies have watched their values drop significantly, but only some managed to overcome it with full force. This is where it is most fit to introduce Rebound Profit Trader.
Rebound Profit Trader is for anyone who is looking to make profits at discounted stock prices. More specifically, it is for those who are less prone to panic-selling and more prone to watching market trends and entering and exiting at appropriate times. With not one, but two editors willing to offer guidance, here's what there is to know:
What is Rebound Profit Trader?
As the name gives it away, Rebound Profit Trader is a weekly financial newsletter in which Paul Mampilly alongside Ian Dyer will cover options and stocks worth capitalizing on. In particular, this service looks like companies that watched their stocks suffer while still performing well within the industry. These unique picks are what the editors behind this service call, "Rebounds".
What makes Paul Mampilly and Ian Dyer qualified editors?
Mampilly has decades of experience in investing and has been able to profit from the volatile market. As most investors are aware, not all stocks increase in value, especially not in a straight line. Bearing the aforementioned in mind, Mampilly has managed to successfully make gains from "micro-crashes", while most investors who either held tight or panicked their way out.
With the help of internal analyst and co-editor, Ian Dyer, the duo was able to create a strategy called GoingUpness, which identifies rebound momentum. As a result of combining behavioral finance and trading tactics, they found that their respective system pinpointed a number of options and stocks that were likely to witness quick upswings well before they took off. After having used companies such as Caterpillar Inc., Ford Motor Company, Zillow Group Inc. and Nvidia Corp. as back-testers, the duo went on to creating Rebound Profit Trader.
As for both of their experiences, Mampilly has some 25 years of experience under his belt while Dyer has passed all levels of the Chartered Financial Analyst (CFA) exams.
What does the Rebound Profit Trader membership entail?
By becoming a member, individuals will be provided with recommendations on weekly basis, each supported by an in-depth analysis and reasoning as to why they've been selected as an opportunity with high value. In addition, every month, members will be informed of Dyer's and Mampilly's two unique traded recommendations. Other perks include:
The Rapid Rebound Report, which lays out the duo's strategy and its function
Trade Alerts at least twice a month
Weekly updates in terms of the recommendations and market trends
24/7 Website Access
The Options 101 Guide, which teaches members on everything there is to know in regard to options trading
How much does the Rebound Profit Trader membership cost?
Mampilly affirms that for the first 800 individuals who sign up today, a $10,000 investment could become $100,000 in a matter of 90 days. Should this not be achieved, he will offer a second year of service for free. That said, the current going price of the service is $2,995.
How do I get started?
To become a member of Rebound Profit Trader, individuals will have to fill out a form here or call customer service at (877) 422-1888 to place an order over the phone.
Final Thoughts
Rebound Profit Trader is trusted as being a suitable financial newsletter for anyone who is open to taking risks. While most companies suffer in terms of their stock value, finances and their abilities to pay off debt, there are many others that watch their stocks plummet for a relatively short period of time. The latter is the type of investment that Mampilly and Dyer are looking closely at. If a company is considered a strong contender, then their stock values are surely to go up is the assumption the duo is betting on.
That said, what makes Mampilly's approaches unique is that he is open-minded. His picks are usually quite diversified and come from a wide range of industries. Hence, investors looking to spread their eggs, rather than putting them all in one basket, might be satisfied with what the service has to offer. But then again, one has to come back to the possibility of risks attached.
Besides potentially losing money off of their recommendations, if the service fails to meet one's expectations, there's no going back because there are no refund policies in place. Instead, members will get a second year for free. Not to forget the fact that editors might be hinting to members that a starting capital of $10,000 is typically preferred.
Ultimately, the risks attached seem to outweigh the pros, but this opinion might vary depending on one's respective comfort levels. Hence, individuals are encouraged to contact customer service and assess their own finances prior to making any purchases. To learn more about Rebound Profit Trader, click here.