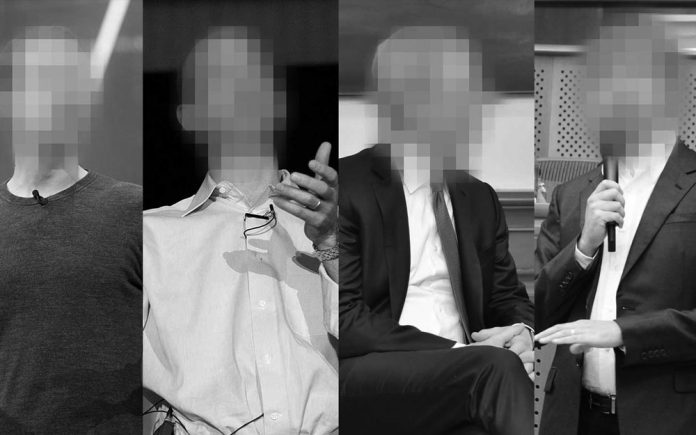 Did you recently come across a presentation dubbed, "Four Tech Billionaires Declare War on the U.S. Dollar?" If so, this is in regard to Jeff Brown's recent investment advisory service called The Near Future Report. The following review will cover everything investors need to know prior to becoming a member.
Watch the Jeff Brown's Presentation Here
What is the Near Future Report?
The Near Future Report is an investment advisory that focuses largely on capitalizing on technology stocks; primarily that of 5G technology, artificial intelligence, and cloud computing among others. As per the claims made, investors can finally "sleep well at night", as the picks are anticipated to bring double-digit returns.
Who created the Near Future Report?
The creator behind the Near Future Report is editor, Jeff Brown. Brown supposedly houses 25 years of experience within the field of technology, which is the main reason why he feels comfortable deciding on the right stocks.
Given his role as an active angel investor, Brown is said to have access to information that the general public does not have access to. Some of the areas he has experience in entail semiconductors, mobility, broadcasting, video technology, IT networking, and IT security to name the least. He even established a number of startups that held value.
As for his education, he completed a Bachelor of Science in aeronautical and astronautical engineering with a Master of Science in management (major in Corporate Finance) at Purdue University and London Business School respectively.
What will investors receive upon becoming a member of the Near Future Report?
Investors will have be provided with a number of reports upon being a member of the Near Future Report. Here's what's been shared thus far:
The Private Money Revolution: 3 Simple Ways to Profit from the Next Big Currency Shift. – In this guide, moves made by Facebook, Amazon and Google are anticipated to reap in profits from two blockchain-based coins – both of which will be revealed!
Secrets of The Cryptocurrency IRA – This guide explains how investors can make gains within the rather volatile cryptocurrency market. Specifically, it involves a tax-deferred IRA account that allows for special profit potential of cryptocurrencies.
The Perfect Crypto Portfolio to Multiply Your Retirement Funds by More Than 1,000% – This guide focuses on the importance of splitting one's crypto IRA allocation so that one can maximize their investments. Three cryptocurrencies will be highly emphasized here.
Special Report: Phase Two: The 5G Device Every American Will Need, which discloses Brown's number one tech stock for 2020
Exclusive members-only email alerts – informing investors on when to buy and sell among others.
Back Issues of The Near Future Report – as well as the full archive to Brown's special reports
How much does it cost to become a member of the Near Future Report?
Normally, the annual rate is $199, but for a limited time, Brown has decided to offer the Near Future Report for $49 for the first year.
Is there a money-back guarantee in place?
To ensure that investors are signing up to a service that best reflects their investment interests, Brown is currently offering a 60-day money-back guarantee risk-free. The time allows one to actually implement his recommendations to ensure satisfaction has been attained.
Final Thoughts
With technological advancements improving the way businesses operate and consumers live, said stocks are definitely one of many to consider. Brown exhibits an array of experience within the technological field, which makes him suitable as an editor for this service.
That said, as per the ratings on Stock Gumshoe, investors who've previously become a member have since rated The Near Future Report a 3.3/5. This reflects the investment performance (<3.5), quality of analysis (3.5), value for price (<3.5) and customer service (3).
Many seem to be pleased with Brown's background in technology and have since watched their profits grow. On the other hand, a number of investors claim to have never received the listed information, so, it is important that one makes the purchase on the right website. Lastly, price was deemed the deciding factor, as Brown's services are relatively inexpensive.
Bearing all this in mind, the main reason why one would have interest in this service may have a lot do with the fact that immense focus has placed on blockchain technology.