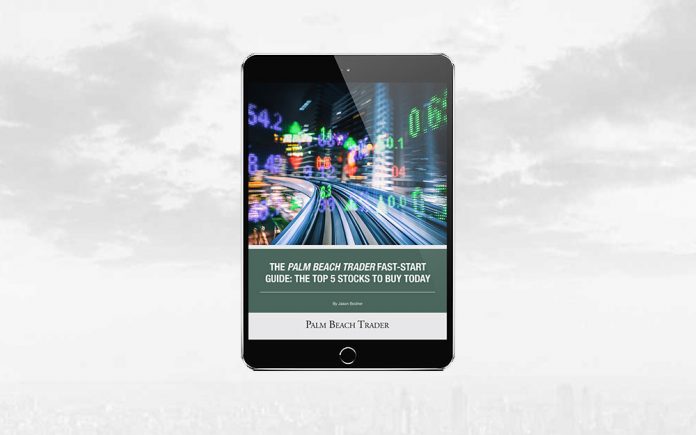 Recently, a presentation called, "The World's First Unbeatable Stock-Picking System," flourished in which a service that uses an array of reliable algorithms was advertised. This is none other than Editor, Jason Bodner's Palm Beach Trader.
Here's what there is to know:
Check out the Hottest Investment Opportunity Here
What is the Palm Beach Trader?
The Palm Beach Trader is described as a trade advisory service. Created by Editor and former Wall Street trader, Jason Bodner, investors can anticipate access to information that institutional investors are typically granted. He supposedly uses proprietary unusual institution signal among other algorithms to find companies with the strongest fundamentals and technical qualities.
What can be said about Jason Bodner's overall experience?
As previously mentioned, Bodner was a trader on Wall Street, and allegedly spent 20 years doing so. His involvement in investments flourished in 2001, as he worked at Cantor Fitzgerald of One World Trade Center. Having invested 12 years at the firm, while serving as a partner in the last eight, he eventually traded and sold ETFs for Jefferies.
Once he left Wall Street, he launched two hedge funds and co-founded an investment research firm. His experience is indicative of the speeches he has given at the Chartered Market Technician Association (CMTA), Better System Trade and Future Money Trends among others. Not to forget the fact that he, alongside his research firm, also created two courses for Investopedia Academy.
What will investors receive upon signing up to the Palm Beach Trader?
Once investors become a member, a number of perks will be offered, and they go as follows:
Two full years of the Palm Beach Trader for only $2,500: Every month, Bodner will send details regarding two new and attractive investment ideas using the algorithmic stock-selection system. A step-by-step approach has been taken so that investors know how to handle trades, time to buy and sell, etc.
Email Updates: this is a follow up on the first point, where new information and instructions will be shared as market continues to grow or witnesses change.
Bonus 1: The Palm Beach Trader Fast-Start Guide: This is a step-by-step strategy that provides a complete breakdown of Bodner's top 5 stocks that one should buy.
Bonus 2: The Palm Beach Trader Manifesto: Every step of the Palm Beach Trader will be emphasized, as this is expected to serve as a foundation to one's understanding of the methods used to pick stocks.
Bonus 3: Outliers: How to Build a Legacy of Wealth by Identifying Tomorrow's Biggest Stock Market Winners Today: While many focus on the most popular stocks, many fail to assess the top picks, or the higher tiers of stocks that bring gains. This guide will share details regarding "superstar companies" with growth ranging from 1000 to 10000%.
Private Footage of Jason's Brand-New Speech Recorded at an Exclusive Event in California: Bodner expounds on the major concern of the current market, the opportunity he sees and helps prepare investors on how to profit from it. As one will hear in the recording, Bodner shares 5 actionable recommendations towards success.
How much does it cost to become a member of The Palm Beach Trader?
For a limited time, Bodner is offering his service for $2,500 per year. To kick things up a notch, the second year will come with no extra charge. In addition to the reduced prices, investors are also provided with a 100% performance guarantee. To be more specific, once the two-year period comes to an end and investors have yet to see a growth in their investment by 10X the subscription cost, Bodner will offer one more year of the Palm Beach Trader for free.
Who do I contact in the event of any clarification needed?
For those who are interested in becoming a member or need clarification in regard to the service, the best way to do is by calling 1-800-681-6533.
Is the Palm Beach Trader a legitimate service?
While not a lot of members have commented on Bodner's service, the ones who have claim that the Palm Beach Trader serves as a great educational tool for those who want to learn the best approaches to making money. It's the knowledge shared by professionals that seems to attract investors to Bodner's service. Most importantly, the asset of the Palm Beach Trader rests in the use of the proprietary unusual institution signal among other algorithms, which seems to have worked in investors' favor thus far.