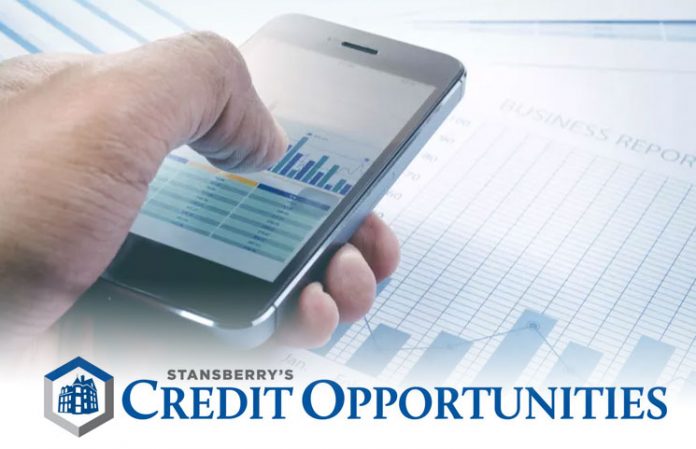 "BY FAR the Lowest Price We've Ever Offered for Rob's "Answer" to Retirement," was presented by Stansberry Research's publisher, Brett Aitken. In a previous presentation, Rob, a subscriber of Stansberry Research services asked about possibly retiring early. To respond to his queries, Aitken appears to have shared a sneak peek on what investors can expect of their bond strategy dubbed, Credit Opportunities.
According to the affirmations made by Aitken, this service is the answer to one's retirement goals. The earning potential is expected to exceed 20% in annual gains. Interested to know more? Here's an overview of what is out there so far:
What is Stansberry Research's Credit Opportunities?
Stansberry's Credit Opportunities is a research service that focuses on buying bonds for pennies on the dollar. The main goals are to ensure that safety and high potential returns are optimized. Why might one want to become a bondholder?
For starters, it is simple, as investors are simply loaning money at a set rate for a predetermined period of time. At the end, one can anticipate receiving the par value of the bond at maturity as well as applicable interest rates. Second, one does not have to worry about finding what's the best out there in the market because the income will be generated regardless.
While trading bonds requires a little more effort, it is rewarding according to Stansberry Research, as returns could possible range from double to triple digits and this is achieved without caring too much about the stock market.
Who are the current publishers of Stansberry's Credit Opportunities?
According to the Stansberry Research main webpage, the current publishers are Porter Stansberry and Mike DiBiase.
DiBiase has been with Stansberry since 2014. He supposedly has 19 years of experience in the field of finance and accounting and is currently also serving as VP of Finance & Planning for a publicly traded software company. DiBiase is also deemed an expert at analyzing data and has been given the responsibility of data analysis for Stansberry Data.
What are the benefits of becoming a lifetime member of Stansberry's Credit Opportunities?
As a new member, investors will receive instant access to Stansberry's Credit Opportunities' entire model portfolio of recommended bonds. Additionally, one can anticipate:
Monthly updates on current model portfolio along with new recommendations along the way
Stansberry's Credit Opportunities Primer, which covers tips and tricks on how to actually get started in bonds investing
Access to full archive
Bonus: The Answer: 3 Buy-Now Bonds to Help You Get Started Right Away: as the name hints out, investors will be provided with three of the most lucrative bond opportunities that the research team sees today. Of the three, one is expected to carry a 9% annual interest and a legally protected 50% capital gain
Frequently Asked Questions (FAQs)
How often is this service published?
Credits Opportunities is published on a monthly basis, specifically the third Wednesday of every month.
What will we be buying?
Credits Opportunities focuses on discounted corporate bonds.
Are we investing for short or long term?
With bonds, typical holding period ranges from three to five years, hence, investors looking for short term gains, this isn't the service for you.
How much capital should I have at hand?
The minimum recommended capital is $50,000.
Is there a return policy?
Not quite. Instead of a money-back guarantee, investors who are dissatisfied with the services offered can apply the balance of their subscription in Stansberry Credit to other products and services offered within a year's time.
Who can I contact for clarification of doubts?
Previous customers deem contacting customer service by phone is the best option rather than communicating via email. That said, one can decide what works for themselves. The phone number and email address are 1 (888) 261-2693 and info@stansberrycustomerservice.com. If one chooses to call, customer service is available Monday to Friday from 9AM to 5PM ET.
How much does it cost to become a lifetime member of Stansberry's Credit Opportunities?
Usually, the cost comes out to about $3000, however, as a limited time offer, Stansberry Research is offering this service for $1500.
Final Thoughts
Based on the analysis above, the key takeaway is that Stansberry's Credit Opportunities focuses on low risk, which can be reassuring to investors who do not have experience trading bonds. While the price is hefty even after the discount, it is industry standard, as most services do fall in this range. For someone who has no experience, this could be a concerning service. For starters, there's no refund, so if one is not satisfied with this service, they will have to switch between other Stansberry services until they meet their match.
Second, while it has been advertised that investors will become lifetime members, this is not truly the case. One customer shared that Stansberry has the tendency to rebrand their services and in doing so, even lifetime members have to pay the new listed price. Hence, there's a little bit of deception in wording there.
Lastly, as per voters on Stock Gumshoe, the overall score Stansberry's Credit Opportunities received is 3/5. This is based on investment performance (under 3 stars), quality of writing/analysis (close to 4 stars), value of price (under 2.5 stars) and customer service (under 3.5 stars). It seems like the learning potential is there, but most voters are not pleased with the price factor, which brought their overall score down.
Ultimately, whether a service is good or not depends on individual goals. Hence, prior to investing money in such services, investors are encouraged to weigh the pros and cons: if they are comfortable with the type of investment that will be emphasized, what other Stansberry services seem promising if switching is an option, who are other publishers, how much money am I willing to risk, etc.
To learn more about Stansberry's Credit Opportunities, click here.