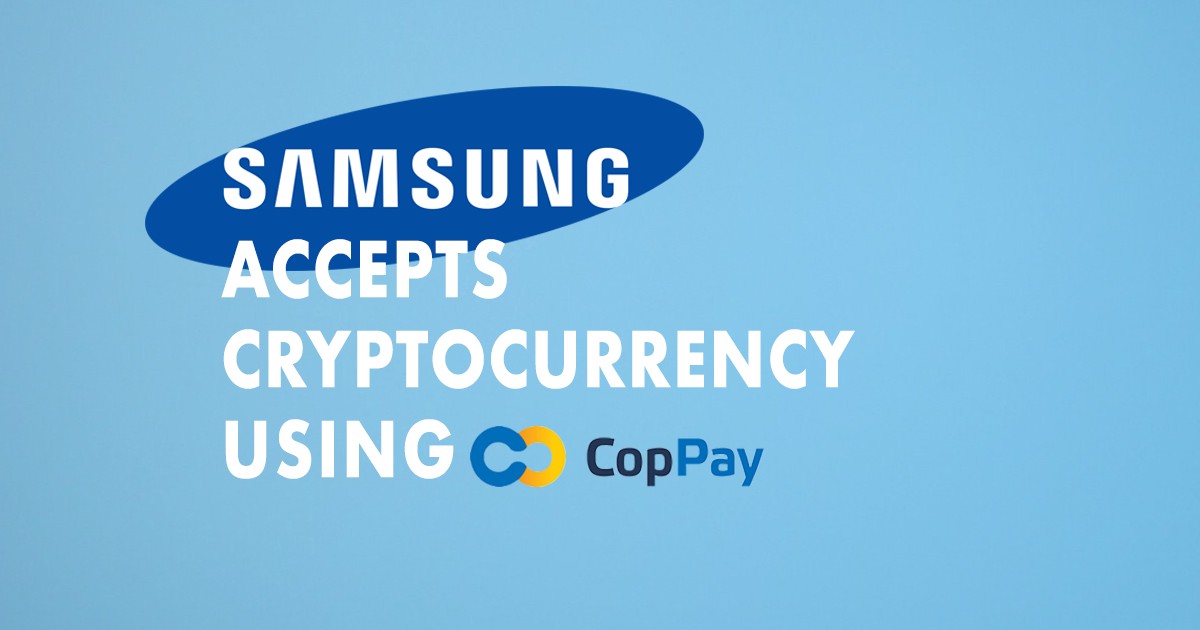 South Korea based Giant firm Samsung declared that it will accept payments in cryptocurrency. This new feature is only available because the company has made a partnership with the popular blockchain startup CopPay.
Presently, the service will only be available to the users located in the Baltic Countries. The firm declared this service on July 20 from Lithuania. The stores which will accept the digital currency for the project include Tallinn (Estonia), Riga (Latvia), Vilnius (Lithuania), and Kaunas (Lithuania).
There are no details about the expected results from these companies. But, it is expected that due to a wide range of possibilities, sales will also increase. Moreover, the CopPay platform is also used in Portugal.
As per details shared by CopPay, Samsung will accept, Bitcoin, Ethereum, XERP, DASH, NEM, and Steam. As the company accepts a wide variety of cryptocurrency, it is clear that Samsung will implement cryptocurrency in regular lives.
This move of accepting cryptocurrencies in physical stores is just the beginning of cryptocurrency. After this, online stores will also accept cryptocurrency as per the information shared by the company. But currently, there is no date specified when these update will be taken into consideration.
The CopPay team said that Samsung is not the first company joining the crypto space, however, there are a wide number of companies who also have accepted cryptocurrency for different purposes. Later, the CopPay team said, "There is a growing trend toward business digitalization and allowing customers to pay for goods and services in cryptocurrency, whether at global retailers or local restaurants."
Samsung has started working for the development of blockchain technology since a long time ago and has also become one of the most important firms in the crypto space. In April 2018, Samsung declared that it will make ASIC chips for Halong Mining. Halong Mining is one of the most popular companies in Bitcoin mining after Bitmain. This collaboration resulted in a huge success: Samsung observed a huge profit in Q1 because of the great demand for Bitcoin mining chips.
Apart from this, Samsung discovered the true potential of utilizing new blockchain technologies. The tech giant is speculating over the use of blockchain in the shipping industry. This will help the firm to reduce shipping cost by 20%.