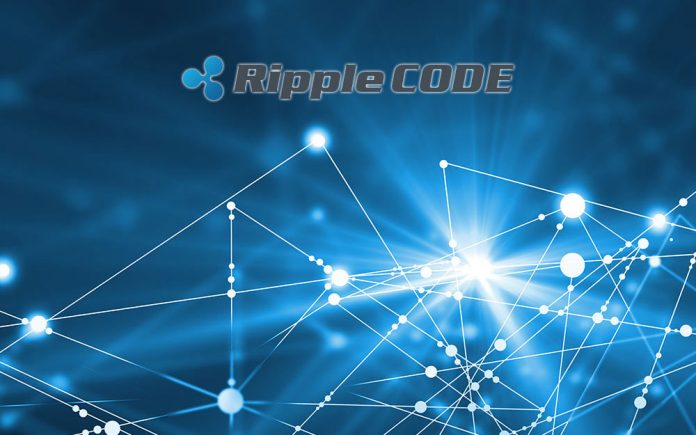 As most of our readers are probably aware of, 2020 has seen Bitcoin make a massive comeback — with the premier crypto currently hovering around the $9,000 mark after having reached a relative high of $10,500 just a month back. However, similar to the ICO boom of 2017, the market seems to be once again flooded with a number of scams that are designed to rip off unsuspecting of their hard-earned money.
In this article, we will look closely at a crypto trading software called "Ripple Code" that claims to help users become rich almost overnight. So without any further ado, lets jump straight into the heart of the matter.
Learn About the Number One Investment of the Decade Here
What is Ripple Code?
A quick look at the official product webpage shows us that Ripple Code is essentially an automated crypto trading system that makes use of various mathematically devised algorithms designed to help maximize the returns of its users within the shortest time period possible.
With that being said, none of the outlandish claims that have been put forth by the creators of Ripple Code have been substantiated by any factual data or hard evidence. This clearly suggests that the project may have been designed to serve as a quick cash-grab ploy.
Is Ripple Code Scam?
From start to finish, Ripple Code seems to be quite a dubious offering. First of all, the folks behind the software claim that over the course of the last six months, the platform has helped investors rake in a combined profit of $18,484,931.77. There is no evidence to suggest that this number is true.
Not only that, when we looked up the domain registration details of the official company website, we found that all of the info associated with the project has been hidden by the owners via the use of a proxy server — which seems to suggest that the project is not completely legitimate. In this regard, some of the other shady aspects of Ripple Code that users should bear in mind include:
(i) False Profit Claims: The creators of Ripple Code claim that their software delivers profits that far exceed those currently being delivered by global multinational companies such as Uber, Airbnb, and Facebook.
(ii) Fake Identity Used: The official company website claims that the mastermind behind Ripple Code is a person called Steve McKay. However, when we tried to search for Steve on LinkedIn and other social media platforms, we could find no trace of his existence.
(ii) Deposits Required Manditorily: Even though signing up for the platform is free, users still need to make a minimum seed deposit to start making use of the system. This is a common tactic that has been used by a number of scammy projects in the past.
Verdict: The Ripple Code Scam
After having investigated Ripple Code extensively, we have come to the conclusion that the project is an outright scam that is designed by miscreants to make a quick buck for themselves. Thus, we would suggest that for people looking to make use of an automated crypto trading system, they scour the internet for other, more legitimate options.