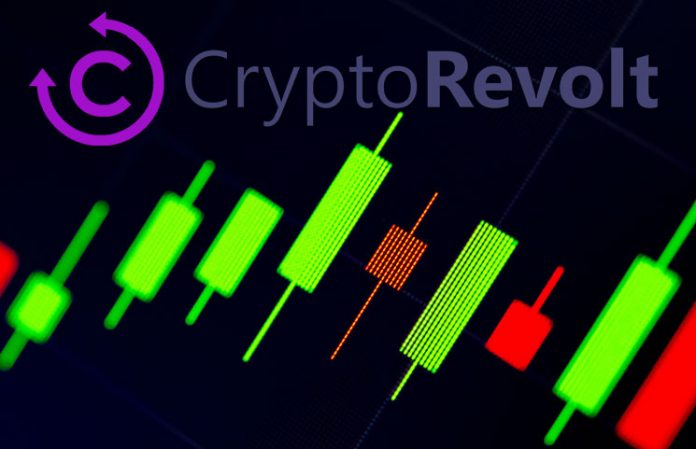 Many software programs available at the moment promise people to help them generate money from the comfort of their own home, but there are also many scammers out there, so it's important to know more about a software before buying it. One example of such a program that are in fact scams, is Crypto Revolt. Just by promising to generate profits of at least $1,300 a day, Crypto Revolt is compromising its credibility. Such profits are incredibly hard to be obtained, even by people are experienced with trading. Big promises are a first sign that this investing software is in fact a scam.
Despite it being blatantly obvious how these automated cryptocurrency trading software platforms are setup to funnel in new users versus actually generating profitable income via robot-based trades, let's review Crypto Revolt and see what the investment platform has to offer and whether or not earning bitcoin via an opportunity like this is even worth the risk.
Learn About the Number One Crypto Investment of the Decade Here
What is Crypto Revolt?
One of the most important questions out there is, why is there a $250 subscription after claiming the software is free?
Crypto Revolt guarantees that it runs a completely reliable and safe software that's going to turn anyone into a millionaire. This is how it actually functions:
Opening an account: As soon as registered, the program tells new subscribers that they're going to be able to claim the Bitcoin trader owner software without any charge.
Depositing money for trading: Since no investment can start without any capital to be traded, a message appears to say that the best way to earn money is by making an investment, which the bigger it is, the bigger the profits. With Crypto Revolt, the minimum deposit is $250, sum without which the software won't work.
Supposedly making profits: It seems there are 2 ways in which Crypto Revolt works. One is the auto-trade option and the other is manual. At this moment, subscribers are supposed to just wait for their profits to come in, which is ridiculous considering money are never made without doing anything.
Complete Anonymity
What also signals that the Crypto Revolt is a scam is that there's no information on the company and its leadership. This app for trading crypto is completely faceless and anonymous. Whoever is behind it surely doesn't want to reveal anything about his or her identity, which indicates there's something illegal and really shady with the entire business. There's also no evidence anywhere that the company is a real business. It doesn't seem to be registered in the US, UK, Canada, Australia or any other country.
Fake News Mentions
Another scam factor that comes into attention is that there are some websites promoting Crypto Revolt that say the app was featured on very popular financial news outlets like Forbes, CNN, Financial Times, and Time. However, this is not at all true, since the websites of these media giants don't even mention the Crypto Revolt software anywhere in their pages.
Incredibly Positive Reviews
When a software has so many positive reviews as Crypto Revolt, there's a clear sign that those reviews are bogus. While there's no way of proving this, the balance inclines towards the testimonials being, as it would be impossible for everyone who has used the software and reviewed it to have made the huge profits Crypto Revolt claims to help make. There should have been at least 1 or 2 negative reviews, just like with any other legitimate software out there.