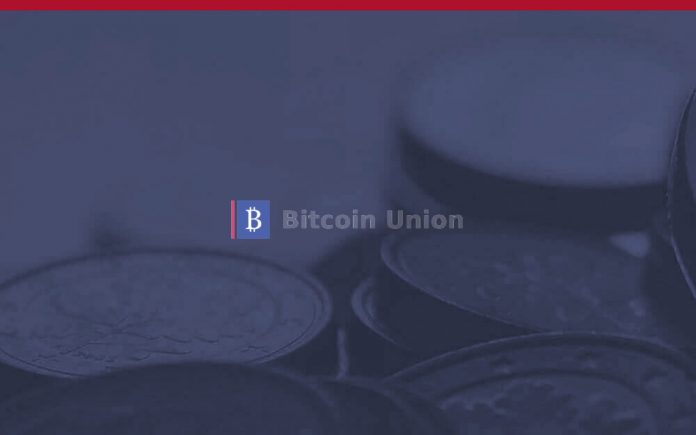 Claiming to be an award-winning automated trading software that signals profitable opportunities with a 99.4% level of accuracy, the Bitcoin Union couldn't be farer from the truth with its promotion. In fact, it's just another get-rich-quick scheme that takes money from people gullible enough to pay for it.
The website is already blacklisted as fraud, which means it was designed to take unsuspecting individuals' money, who are misled to believe that they can become millionaires overnight, just by joining exclusive groups and paying for a membership that in fact doesn't offer them anything in return.
Regardless, let's review Bitcoin Union and see whether or not the automatic cryptocurrency trading system has any legit merit to back its profitable return on investment claims to see find out if earning bitcoin is a real possibly when so many problems are inherent with the platform.
Learn About the Number One Crypto Investment of the Decade Here
What Happens After Signing Up to Bitcoin Union?
After signing up to Bitcoin Union, people receive a strange message that says a personal account manager will contact them by phone. This actually happens, so at the other end of the line, there's a sales rep that asks for an investment of €500 with My Coin Banking, an unlicensed brokerage firm operating from Saint Vincent and the Grenadines, a place famous for being the shelter of money launders and tax evasion criminals.
Does Bitcoin Union Use Deceptive Marketing Tactics?
Let's take a look at some of the glaring red flags about the Bitcoin Union trading platform.
No Free Registration
Besides, registration with Bitcoin Union costs at least €250 for the software to be accessed. This money is charged to the submitted credit card by a broker that's not even licensed. Legitimate businesses like the ones Bitcoin Union is claiming to be don't charge anything for a tryout of their software because they want to attract as many clients as possible and to convince them that their program is the most efficient.
Where Are the Reviews?
Since Bitcoin Union is relatively new, there aren't too many reviews on it available on the internet. However, many may appear and praise its services after affiliate review websites will start writing good things about it in order to get compensation. For now, the reviews that exist on Bitcoin Union are mostly negative, so there's more proof that the business is in fact a scam.
No Information on the Company
There's no information on the website that shows who created Bitcoin Union, or any mention about the company that created the software and the people behind it. Companies that sell something legitimate don't hesitate to mention more details about the way they're operating and some of their previous successes.
It's like Bitcoin Union has no owners, which is clearly a signal that it's not at all trustworthy, most likely not even legit. Of course, people should judge for themselves, but considering the high amount of scams of this type all over the internet, it's always safe to look closely at the software programs in which money are invested, not to mention the best bet is to go with those that have a good reputation or at least present themselves openly.
Fake Endorsements
It's a well-known fact that scams use fake endorsements for promotion, and Bitcoin Union makes no exception. It claims to be endorsed by celebrities like Elon Musk, Harry and Meghan, Gordon Ramsay, Daniel Radcliffe, Bear Grills, Shark Tank and the list could go on.
This is obviously not at all true, as these famous people have never even been heard mentioning Bitcoin Union, not to mention their endorsements would have been all over the media by now, seeing they're such big names.