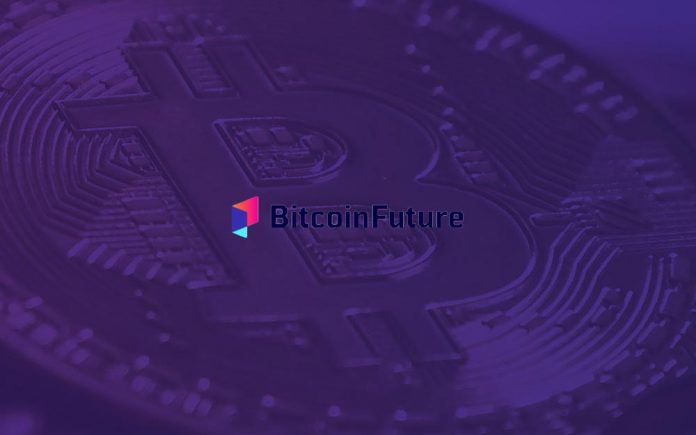 By far, Bitcoin Future seems like a company that's trying to gain people's funds by scamming them. It promotes itself as an automated trading Bitcoin (BTC) program that promises to make all its users rich. What's even more outrageous about all this is that it claims to make a lot of money in only 1 day, which doesn't sound at all realistic.
It says it can help its users generate at least $979.98 a day. Promotions that make this type of promises are more than likely to be scams.
Learn About the Number One Crypto Investment of the Decade Here
Similar to Other Scams
The Best Binary Options Brokers reviewed Bitcoin Trader, Crypto Revolt and Crypto Cash as scams. The offers from this 3 companies were similar to the Bitcoin Trader one, promoted by an almost identical website.
Besides, the results shown by Bitcoin Future as real trades are fake, says the same Best Binary Options Brokers, not to mention the pictures used just stock photos.
How Does Bitcoin Future Work?
After signing up with Bitcoin Future, users are being redirected to a broker that checks out as unregulated. Here, they obviously have to deposit their funds that they will never see back again. Further on, Bitcoin Future asks for more funds to be deposited by launching different fake promotions and giveaways.
Popular cryptocurrency exchanges don't function in any way the way Bitcoin Future does. Besides, they're regulated and have millions of clients that have made money on their platforms in a realistic manner, so they don't promise to turn all their users into millionaires overnight.
How Much is the Bitcoin Future First Deposit?
Bitcoin Future charges a minimum of $250 (£/€) through an offshore broker that isn't even licensed. It claims that any business needs capital in order to get started, which is true, but it doesn't explain anywhere why the sum deposited in the beginning has to be as big as $250 (£/€).
Of course, it claims that registration is free, but nothing is being offered without making a deposit first, which proves once again that the Bitcoin Future website uses false advertising just to get people to join and ultimately be forced to make at least that first deposit.
Saying that anyone can get rich and even become a millionaire just by working 20 minutes a day, all without having any trading experience, is also outrageous and something scams are usually promising to get people's money faster.
Fake News about Bitcoin Future
In order to get the attention of new people, Bitcoin Future has engaged in a fake news campaign by using spoofed webpages, which are also known as mirror sites, Facebook ads, spam messages and all sort of pop-up ads.
What's even worse is that they're using big names of millionaires such as Elon Musk, Daniel Radcliffe, Alex Ferguson, Shark Tank and so on. Needless to mention the same names are being used in campaigns for other similar scams like Crypto Revolt, Crypto Cash and Bitcoin Code.
These famous people have nothing to do with any of these companies and have never been mentioned anywhere else besides on the websites that promote the scams.