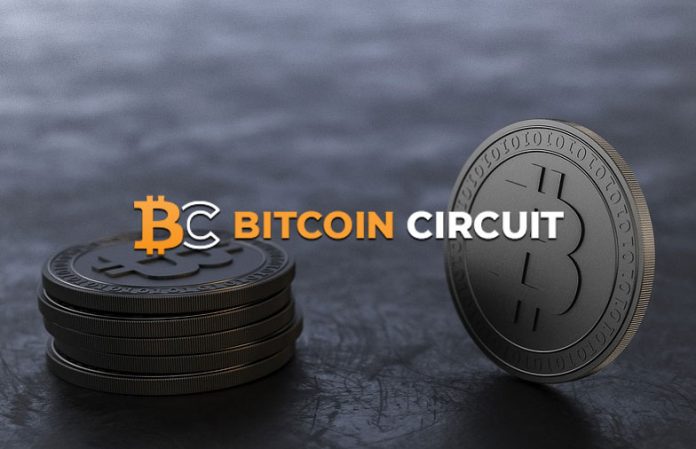 With interest in Bitcoin (as well as the crypto market in general) once again at an all-time high, more and more investors are trying to cash in on the ongoing boom that seems to be taking place all across the globe. However, much like the ICO market of 2017, a large number of scams seem to have infiltrated the market in recent weeks.
Thus, it is of utmost importance that investors conduct their due diligence before investing in any product that claims to help you make rich in a quick and easy manner. In this article we will take a close look at a crypto trading system called Bitcoin Circuit and whether or not it is a scam.
Learn About the Number One Crypto Investment of the Decade Here
What is Bitcoin Circuit? Can it be Trusted?
According to the official company website, Bitcoin Circuit is an automated crypto trading software that makes use of advanced algorithms to help users maximize their returns within the shortest time frame possible. However, a quick look at all of the exaggerated claims put forth by the people behind Bitcoin Circuit makes it abundantly clear that that the project is a quick cash-grab scheme that has been designed to cheat unsuspecting individuals of their hard-earned money.
Is Bitcoin Circuit a Scam? Let's Find Out
From the outside looking in, Bitcoin Circuit seems to be a complete scam. For starters, the company claims that the app performs at an accuracy level of 99.4%. This figure not only makes no sense from a factual standpoint, but any legitimate platform (operating within the automated trading space) would never make such a claim. Other shady aspects of Bitcoin Circuit include:
(i) Claims to be an Award-Winning App:
As per the official company website, Bitcoin Circuit has received a number of awards for its groundbreaking technology. However, our research indicates that this claim is absolutely baseless and that the project has never even been reviewed by any major tech publication to date.
(ii) Deposits Required Manditorily:
To make use of the app, users have to deposit a minimum of $250. This tactic has been employed by a number of scammy projects in the past and thus is a sure shot sign that Bitcoin Circuit too cannot be trusted.
(iii) Unrealistic Number of Users:
While we were trying to determine the validity and overall efficacy of the platform, the official product website claimed that more than 300 users had signed up for Bitcoin Circuit within a matter of a few minutes.
(iv) Fake Information:
The creators of Bitcoin Circuit claim that their software is ahead of the market by 0.01 seconds. This number again is totally unfounded and is not based on any mathematical evidence.
Frequently Asked Questions About Bitcoin Circuit
Q: How Does Bitcoin Circuit Work?
A: In its core essence, Bitcoin Circuit can be thought of as a bot-driven trading system that has the potential to source out a number of lucrative exchange opportunities in real-time for its users. With that being said, there is no data given in regards to how this platform works or how it can generate the insane profits its creators claim it can.
Q: What are the Bitcoin Circuit Profit Expectations?
A: The team behind Bitcoin Circuit claims that their software has the potential to deliver returns in excess of $1,000 to its users on a daily basis. If that wasn't enough, the official product website also states that some users were able to rake in a sum of $1 million within just 60 days of use. These numbers seem highly suspicious and anyone looking to purchase Bitcoin Circuit should be cautious of such bold assertions.
Q: What is the Cost of Purchasing of Bitcoin Circuit?
A: The creators of the system have made the software available to users absolutely free of cost. However, there is a catch here, since, in order for the bots to start trading, users need to make a minimum deposit of $250. This non-disclosure in itself should send warning signals in the minds of prospective investors.
Q: What are the Associated Bitcoin Circuit Fees and Withdrawals?
A: As per the official company website, there are no hidden costs (processing charges, peripheral costs) involved with the use of Bitcoin Circuit. Not only that, the platform allegedly allows users to facilitate withdrawals of any amount. While all this may sound extremely attractive on paper, the fact of the matter remains that such claims are usually too good to be true.
Q: Is Bitcoin Circuit a Scam?
A: From the outside looking in, Bitcoin Circuit is most definitely a shady venture — if not an outright scam. We say this because the project makes a number of unfounded claims that are plain ludicrous in nature. Thus, for users looking to purchase an automated bot-driven trading system, we would request them to check out some real, legitimate options that are available in the market today.
Verdict — Total Scam
In our humble opinion, Bitcoin Circuit seems to be a pretty straightforward scam that has been designed by miscreants to make a quick buck for themselves. Not only is the official product website full of grammatical errors, but even its outlay is quite generic and has been copied from other similar scammy products that are currently circulating on the internet. Thus, it is best for investors and cryptocurrency enthusiasts to stay away from this platform and source out other legitimate trading solutions that are available in the market today.
Learn About the Number One Crypto Investment of the Decade Here