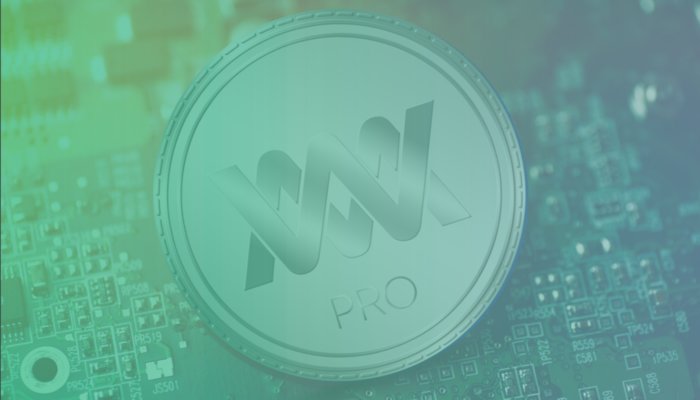 WMPRO is releasing EUCLEIA platform for blockchain based professional network and to present it as an independent white-label service.
The new blockchain based system is started to present your views about crypto and also for referral marketing. It is mainly started to provide more reliability, speed, security, and scalability. The totally new professional network from WMPRO and its token offering integrate a "certificator" and a rating system authorized by a smart contract, along with a sector-specific e-commerce aim.
"WMPRO's blockchain-based Eucleia platform will be a consistent stand-alone service that is being adopted in the industry by multiple companies thanks to white label solutions."
The EUCLEIA platform is a distributed ledger developed on WMPRO blockchain which allows users to use a global certificator and rating system connecting worth of mouth referrers and referral seekers, through blockchain principles. This idea can be implemented in any profession or market.
WMPRO will collaborate with the most influential firms in the industry, permitting anyone to take advantage from the WMPRO blockchain innovation. The blockchain firm releases the ICO on July 20th, 2018 with a soft capital of 1,000 ETH and focuses to make EUCLEIA completely available after three months when the token sale event ends.
Riccardo Vieri, Director of Wm International states that "The name EUCLEIA – is inspired by the Ancient Greece goddess of good reputation and glory." He also stated that EUCLEIA will be free just like other platforms along with premium services.
Eucleia validates and WMPRO blockchain certifies users as per the details shared by the firm. Here, each and every certification will generate a score which increases professional rating and can be shared using "WMPRO certified" sticker on the social media and on the website. The platform will offer rewards and benefits to the most ranked users. A free account will now to make unlimited friends and messages.
WMPRO wants to move customer and businesses towards "word-of-mouth" referrals. Buyers constantly want real-world advice and referrals. WMPRO focuses to provide confirmed referrals instead of just fake information developed for marketing purposes which can be discovered on the web.
Luana Sicari, Direct Sales Specialist at Wm International states that "The indiscriminate use of social networks and the Internet has allowed the proliferation and diffusion of "unverified" or fake information on the real ethical-professional qualities of companies, operators, and partners."
WMPRO blockchain is being developed for companies, operators, and users to offer complete transparency, fighting fake news along with the instant connection to the information using smart contract and higher data transfer speed and reliability.
EUCLEIA users can spend WMPRO tokens on the sector-specific e-commerce platform for buying professional products and services. Also, users can spend tokens elsewhere such as training courses, marketing products and blockchain applications and services.
WMPRO blockchain is developed by Wm International Ltd, developers of a safe, distributed blockchain private and business services. WMPRO will also be a sponsor of World Blockchain Summit held at Singapore in July.