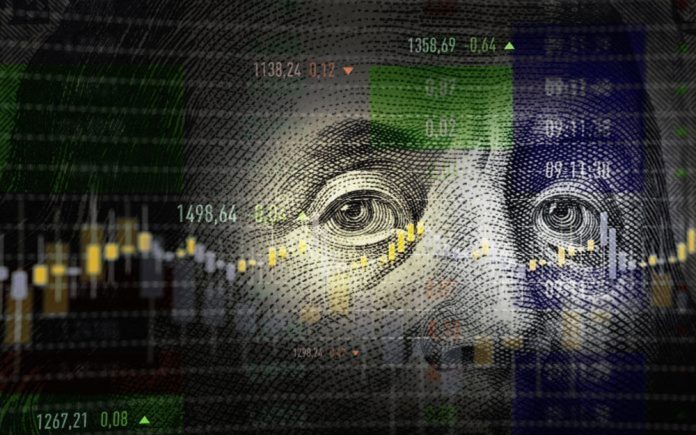 Recently, a video called, "The Surprising Truth Behind This Crazy Rally," came up in which Kelly Brown talks about the past, present and future trends of the stock market with legendary stock-picker, Matt McCall and former hedge fund manager, Dr. Steve Sjuggerud.
The trio cover a number of stocks in the process, while expounding on the factors that led to their rises. During this interview, Dr. Sjuggerud spoke of his service called True Wealth and in doing so, himself and McCall shared the offer they have in place for investors today.
Let's review True Wealth's Last Bull Market Event report by Matt McCall and Dr. Steve Sjuggerud to see if this investment opportunity is right for you.
What is True Wealth?
True Wealth is a financial newsletter research advisory. Run by Dr. Sjuggerud, this service has supposedly been founded on one philosophy: "Buy assets of great value when no one else wants them and sell them when others pay any price." This approach has led the editor to unveil a number of opportunities ranging from timber and gold coins to even government tax certificates.
Who is behind True Wealth?
The individual behind True Wealth is none other than Dr. Steve Sjuggerud. Dr. Steve Sjuggerud has been in the world of trading for over 20 years and working in finance for well over 30 years with a doctorate. He has earned a name for himself when he predicted Dow 20,000, the dot-com crash and the housing bubble in 2008 among others.
Has True Wealth kept its promise in bringing gains?
As per the claims made, investors who've become a member of the True Wealth service have witnessed multiple gains from different markets. For instance, those who've invested in certain Hong Kong stocks witnessed 31 to 49% in profits. Then there's the Texas oil and gas royalties, which, when entered at the right moment, was said to have resulted in a 165% increase in profits to name the least.
What does it mean to become a True Wealth member?
When investors become a member of this respective service, they automatically get access to information that they otherwise would have to look up, analyze and put together themselves.
Here are some of the proclaimed perks of becoming a member:
12 monthly issues of True Wealth, which is expected to come with investment recommendations, current model portfolio and updated market analyses
Special Readers-Only Reports; which are in-depth guides that cover an array of opportunities from different industries. Examples include: The 2020 Melt Up Blueprint and How to Get out Before the Crash
Bonus 1: Five Stocks That Could Soar 1,000% During the Melt Up
Bonus 2: Matt's Investment Opportunities research (12 monthly issues)
The Stansberry Digest, which expounds on daily market trends, as well as what was discovered by the Stansberry Research team
Access to back issues
How much does True Wealth's subscription plan cost?
Typically, Dr. Steve Sjuggerud offers this service for an annual cost of $199, but for as a limited time offer, investors will be able to take advantage of the same perks listed above for simply $49.
Final Thoughts
Based on the analysis above, Dr. Steve Sjuggerud clearly doesn't lack experience in the field, which makes his service reassuring to investors. However, his approach may be different in comparison to that of other editors of other services.
For instance, he claims to protect investors to the best of his abilities. This means he will try to refrain from investments that the True Wealth model portfolio previously indicated as being of high speculation. These typically refer to pot stocks, and cryptocurrencies to name a few. His updates will be made monthly, but whenever he thinks it is necessary, he will also send out email updates.
Given that this service is for anyone ranging from beginners and retirees to those already in retirement, he strongly recommends a minimum investment of approximately $1,000. Finally, Dr. Steve Sjuggerud focuses mostly on stocks and exchange-traded funds and usually prefers a holding period of one year. Hence, the chances of short trades are quite slim.
To learn more about Dr. Steve Sjuggerud's True Wealth financial service, click here.