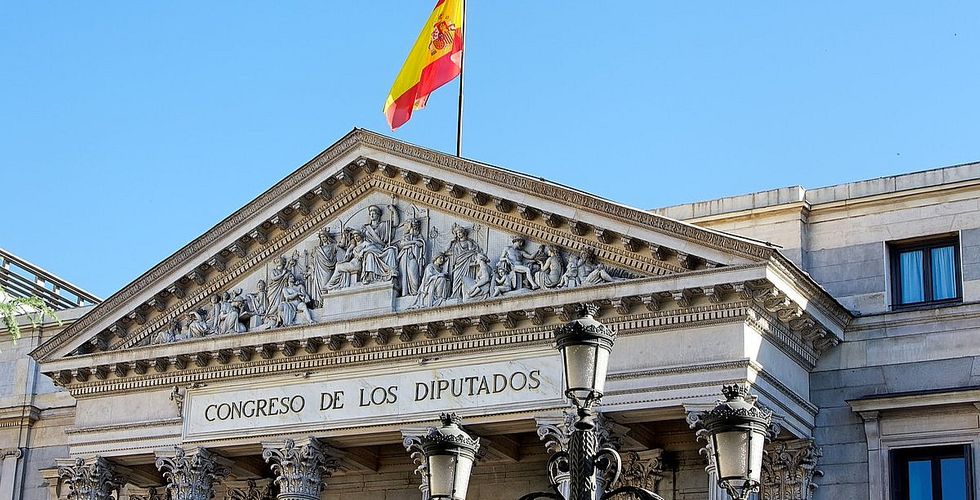 Spain's ruling party called as Partido Popular (PP) believes that Government should use Blockchain Technology in order to enhance the nation's public administration and make processes more proficient.
In the previous week, 133 deputies from the political party have submitted a blockchain-related manifesto to the Congress of Deputies, a lower chamber of the Spanish Parliament.
For all people who don't know about Blockchain, Blockchain is mainly the Digital ledger of Cryptocurrency transactions. Blockchain works similar to decentralized transactions where data is controlled by a peer-to-peer network. Here, a copy of the digital ledger is stored at each and every computer in order to avoid any kind of system failure.
The lawmakers are supporting the blockchain technology to enhance administrative allowances and especially to enhance the internal process to provide traceability, robustness, and transparency in decision making.
The lawmakers further stated that "The use of this technology can also bring extra revenue to the Administration through the promotion of new models of exchange of rights in sectors such as logistics, tourism or infrastructure."
Apart from establishing public blockchain models, the administration can also earn the profit by forming private blockchain models. These private blockchain models will be useful to support the secondary markets which lower the prices of goods.
Moreover, this will result in increased productivity and help specializations in various blockchain fields as per the deputies.
Later, the proposal also suggests that the government should provide essential training to developers so that they can enhance their implementation regularly. By this, Government will be able to move parallel with the blockchain development running worldwide.
As of now, the proposal doesn't contain any kind of timeline or agenda for the implementation of blockchain technology. We hope that Government takes an essential step towards blockchain technology and continuously improvise rules in it.
Since last few months, Countries in Asia are implementing Blockchain in various different fields. Also, Asia has obtained the highest number of the Blockchain related franchise.