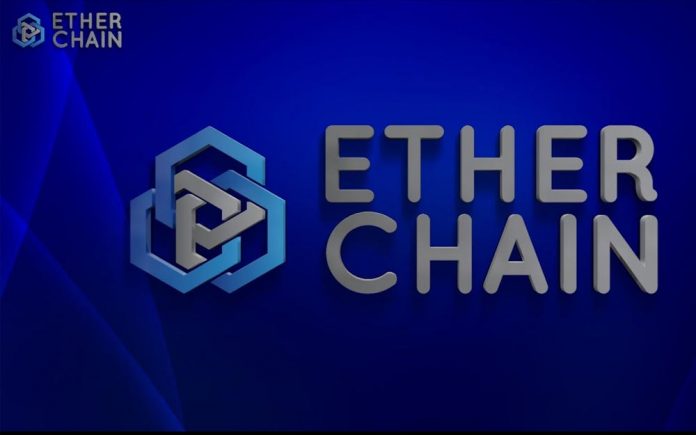 Looking closely at EtherChain, it can easily be seen that this system is nothing short of an MLM Ponzi scheme, that runs on the Ethereum (ETH) blockchain. To start with, there's no background information on its website of who owns or operates it, nor on the company that's behind the system. Furthermore, the website domain for EtherChain, etherchain.io, was just recently registered on June 1st this year. The owner of the website is listed as being EtherChain, but no details on EtherChain as a company are provided, just an incomplete address in Sweden, the Skane county.
As the rise of these blockchain-based smart contract business opportunities arise like Forsage and XOXO Network, will any of them pan out or will all of them fall into the crypto graveyard?
A Famous Scammer Runs EtherChain
After searching online for what EtherChain affiliates are saying, discovered that EtherChain belongs to Andreas Kartrud, the founder and also the company's CEO. Andreas Kartrud is known for running several internet scams. He's promoted SwissCoin, Shopping Sherlock, Up2Give, Dominant Finance, 1 Click Trading, the XOXO Network, and KryptoGlobe. When it comes to his latest attempt, EtherChain, it's believed Kartrud is running the current Ponzi scheme out of Sweden. Once again, when MLM companies aren't transparent about who owns or runs them, they're most likely scams trying to take people's money.
How Does EtherChain Work?
Etherchain doesn't sell retail services or products. Its affiliates are only able to market the EtherChain membership. They also need to invest their ETH. When it comes to what they've promised, this is a daily payment of 1% for 310 days, at a 310% ROI. The commission that EtherChain pays on the funds invested by those who were recruited as new affiliates is 10%. There are residual commissions via the EtherChain unilevel compensation structure paid too. This type of compensation structure works on being a part of an unilevel team. New affiliates are level 3, whereas the member at the top of the unilevel team is level 1. Whenever a level 2 affiliate recruits new members, he or she gets to level 3 in the original team. It goes the same till level 15, which is the level that EtherChain caps as payable in the team. The residual commission's affiliates get on daily returns in their unilevel team are:
30% for level 1, which involves recruiting members personally
10% for levels 2 to 5
8% for levels 6 to 9
8% for level 10
5% for levels 11 to 15
The Top Referrer Pool
EtherChain's Top Referrer Pool earns 5% from the invested funds, then distributed among the program's top referrers. It's free to join EtherChain as an affiliate but to be a part of the commission compensation structure, a requirement of at least 0.1 ETH  needs to be invested first.
What Does the Future Hold for EtherChain?
Just like other MLM Ponzi schemes out there, EtherChain is ambiguous as far as providing any information on Andreas Kartrud, EtherChain's founder and CEO go. The program will die as soon as affiliates stop joining, which will leave EtherChain without any ROI revenue. The sad part is that most of the participants in the program are going to lose their money.