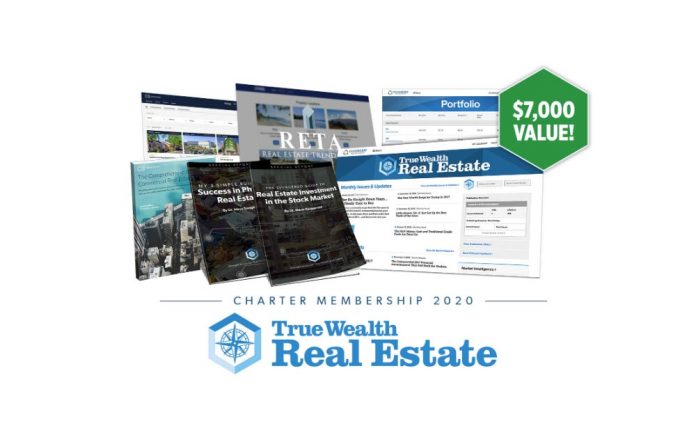 In a recent presentation, Dr. Sjuggerud unveiled his plans for a new project poised to help investors get hold of assets with profit-generating potential. In fact, he supposedly has his eyes set on a number of investment recommendations that can be taken advantage of due to the effects of COVID-19.
In conversing with Kendra Todd, a real estate expert, Ian Formigle, a chief investment officer of CrowdStreet and author of "The Comprehensive Guide to Commercial Real Estate Investing, and Ronan McMahon, the author of "Profit Principle: An Insider's Guide to Doubling Your Money in Real Estate Overseas," the following key takeaways were gathered:
Interest rates are at record lows, offering buyers opportunities that cannot be missed
Residential real estate deemed more attractive as an asset class
Warehouses are sought for within commercial real estate
Real estate investments should be considered if and only if positive cash flows are made
Dr. Sjuggerud looks at "cheap, heated an in an uptrend" kind of stocks
CrowdStreet Marketplace and Dr. Sjuggerud join forces to unravel REIT opportunities
Rise in real estate opportunities internationally or "non-public, off-market deals"
Sounds like a lot is going on, doesn't it? To simplify things, the following review provides a complete breakdown of what one can anticipate from the newly launched service, "True Wealth Real Estate." Everything from assets of interest and membership perks to its current going price will be revealed here.
What is True Wealth Real Estate?
True Wealth Real Estate is a monthly investment advisory founded on the mission to make the most money in real estate. Assets of interest include publicly-traded REITs, short for Real Estate Investment Trust, stock recommendations, and Dr. Sjuggerud's approved private real estate deals on the CrowdStreet Marketplace.
About CrowdStreet Marketplace
As mentioned by Ian Formigle himself, CrowdStreet Marketplace is an online platform where individuals are exposed to "institutional-quality commercial real estate deals." This was put together to ensure entree to this asset class is not limited, especially in the U.S. where only a small group supposedly has in on them. This respective marketplace is unique as it currently houses over 420 deals and well over $1 billion invested to date.
CrowdStreet Marketplace and Stansberry Join Forces
By joining forces with CrowdStreet, Dr. Sjuggerud not only ensures that individuals have access to a platform with opportunities and numerous reviews, but he also adds an "additional layer of review on the property before issuing their stamp of approval to [investors]."
Who is behind True Wealth Real Estate?
The editor behind True Wealth Real Estate is Dr. Steve Sjuggerud. In addition to Dr. Sjuggerud, a number of analysts contribute to this service such as lead analyst, Brett Eversole, and contributing analysts, Chris Igou and Vic Lederman.
Having joined Stansberry Research as far back as 2001, Dr. Sjuggerud is widely known as someone who has profitable ideas that an average investor might not have thought or even heard of. Much of his knowledge supposedly comes from the hundreds of financial conferences that he attended in the U.S. and pretty much globally. Education-wise, he holds a doctorate in finance and has held positions as a stockbroker, vice president of a $50 million global mutual fund and as a hedge-fund manager.
True Wealth Real Estate is just one of many products that he has and continues to be a part of. For instance, he has been deemed the creator and editor of True Wealth Systems, which uses computer software to pinpoint sectors likely to return 100% or more. He even launched True Wealth Opportunities: China, a monthly service that explores Chinese stocks. Finally comes yet another monthly service called True Wealth Opportunities: Commodities, which captures the "boom and bust" commodities sector.
On Wednesday, June 24, 2020, Dr. Sjuggerud wrote a piece called "One Secret to Success in Real Estate," which as suggested in the title, expounds on his secrets in buying sound real estate in great detail. Towards the end, he affirms that he has been writing about real estate for nearly a decade now with much of his portfolio devoted to it. That said, he believes that now is the right time to invest in real estate, as COVID-19 increased demand for homes due to low mortgage rates.
All-in-all, it is evident that he is an expert in this respective field, making him a fit candidate as an editor for such a newsletter.
What will I get by joining True Wealth Real Estate?
Upon becoming a member of True Wealth Real Estate, individuals will secure two full years of this service at a discounted rate and one full year of Real Estate Trend Alert. Real Estate Trend Alert is a research service led by Ronan McMahon, who will introduce individuals to physical properties globally.
Next, comes Dr. Sjuggerud's first CrowdStreet Deal Recommendation, where he will unveil the first of many opportunities within private commercial real estate. Finally, the expert put together a number of special reports and other external sources worth browsing through. These entails:
Ian Formigle's "The Comprehensive Guide to Commercial Real Estate Investing"
As self-explanatory as the title is, this guide serves as a foundation to one's knowledge on real estate investing. In it, information on the different types of real estate properties found on the CrowdStreet platform will be disclosed. In addition, individuals will be able to familiarize themselves with specific metrics, one of them being the Internal Rate of Return (IRR). Finally, this guide ensures that individuals understand how to build a portfolio via CrowdStreet.
Dr. Sjuggerud's "The Sjuggerud Guide to Real Estate Investment in the Stock Market"
Dr. Sjuggerud has put together this guide to show members how he approaches real estate investments. Apparently, he will walk everyone through the six main areas that he deems are imperial for the stock market and consequently, for picking investment opportunities.
Dr. Sjuggerud's "My 3 Simple Rules for Success in Physical Real Estate
Finally comes a guide that elaborates on Dr. Sjuggerud's lessons learned throughout his 20 plus years in the real estate market. This is deemed an additional resource, especially for those who are just beginning to explore this respective market.
The incentives that naturally arise from True Wealth Real Estate include:
12 monthly issues of True Wealth Real Estate, where members will find Dr. Sjuggerud's investment recommendations
Each issue will be supported by the current model portfolio and market analysis
Special readers-only reports, where Dr. Sjuggerud exposes rare opportunities
Access to the Stansberry Digest where Stansberry Research's editorial team writes up notes on what's taking place in diverse markets
Email updates as needed
How much does the True Wealth Real Estate cost?
The retail price of True Wealth Real Estate is $6,000, however, as a limited time offer, Dr. Sjuggerud is proposing a total price of $3,000. On that note, any purchases made are final sale, therefore, no cash refunds of any sort will be issued (i.e. no money-back guarantees). For any questions and/or concerns that need to be addressed, customer service can be contacted in the following ways:
Email: info@stansberrycustomerservice.com
Phone: (888) 261-2693
Final Thoughts
Overall, True Wealth Real Estate is a monthly research service where individuals will come to learn of real estate opportunities. Dr. Sjuggerud insists that now is the right time to invest in REITs because 1) mortgage rates are low, 2) interest rates are low and as a result, 3) demand for residential and commercial real estates are on the rise. By joining forces with CrowdStreet Marketplace, individuals will be presented with complete research that can essentially support one's investment needs.
Although $3,000 is a hefty amount to pay upfront, individuals are getting much more for the value of the price. Besides getting not one, but two years access to True Wealth Real Estate, one will also be able to reap the benefits of CrowdStreet Marketplace and one year of McMahon's Real Estate Trend Alert service.
Again, it is unfortunate that there are no money-back guarantees in place, but REITs pose reduced risk compared to the likes of stocks because 1) dividend income is generated, 2) REIT prices aren't exactly correlated with stock prices, 3) they witness reduced volatility and 4) this industry is much more transparent.
Hence, the ultimate deciding factor rests on whether investors want to diversify their portfolio, have sufficient starting capital, and are looking for long-term investments. To learn more about what True Wealth Real Estate has to offer, click here.