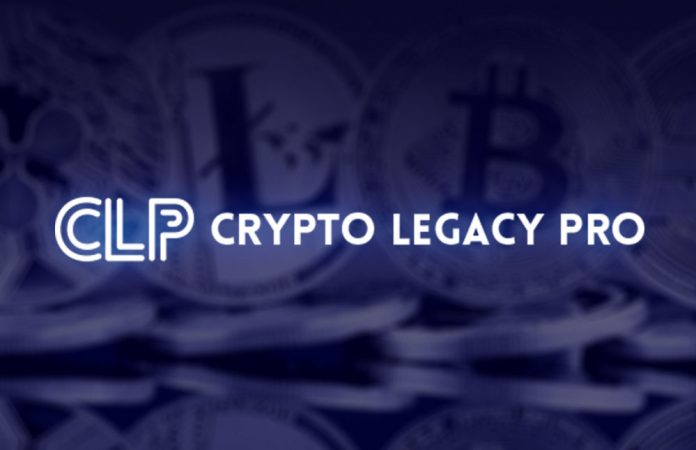 With Bitcoin recently surging past the $10K mark, it seems as though we are finally witnessing the emergence of a new bull market. In this regard, it bears mentioning that over the course of the past few weeks, a number of popular cryptocurrencies (such as XRP, EOS, BCH) have been gaining a lot of momentum — thereby leading many experts to believe that 2020 will be the year when crypto enters the mainstream.
Check out the Crypto Investment of the Decade Here
What is Crypto Legacy Pro? Is it Trustworthy?
Crypto Legacy Pro claims to be an investment system that can help users make in excess of two thousand dollars per week. The creators of the program claim to dish out mathematically verified buy/sell signals that are designed to help crypto enthusiasts maximize their returns in the shortest time period possible.
With that being said, the entire project seems to a scam since there is absolutely no evidence to support the many outlandish claims put forth by the project's creators. Also, owing to the fact that interested customers need to submit a minimum of $250 to get started with the system, there seems to be little to no doubt that Crypto Legacy Pro is an out and out cash grab scheme.
Things to be Vary of With Crypto Legacy Pro
(i) Fake Testimonials:
Photos of all the people (on the official company website) who claim to have made use of Crypto Legacy Pro to rake in their "thousands of dollars" are stock images that have been downloaded from Shutterstock.
(ii) Shady Website:
As with a number of other scammy projects of this nature, a quick look at the official product website shows us that Crypto Legacy Pro is not a legitimate crypto-investment system. First of all, the website is full of grammatical errors and spelling mistakes. Not only that, the platform makes use of a generic outlay that can be made using simple web dev tools.
(iii) Unrealistic Returns:
The system claims to help users make a whopping $8,000 a month by simply making use of a few trading signals. However, these projections are not based on any factual evidence or mathematical data.
Frequently Asked Questions About Crypto Legacy Pro
Q: How Does Crypto Legacy Pro Work?
A: The team behind Crypto Legacy Pro claims to be making use of a mathematically advanced algorithm to send out high-quality trading signals, which when used as prescribed, can allow users to rake in handsome profits on a routine basis. With that being said, the system does not really describe any of the technical details associated with it, thus leading us to believe that the product might be a scam.
Q: How Much Does Crypto Legacy Pro Cost?
A: At press time, Crypto Legacy Pro can be purchased for a minimum price of around $250. However, since there are no monetary guarantees or safety protocols associated with the platform, it would be best if interested users do their due diligence before investing in this system.
Q: Can Crypto Legacy Pro be Accessed via One's Smartphone?
A: The creators of the platform claim that Crypto Legacy Pro can be used quite easily on one's smartphone device. However, since the system is entirely web-based, we are not quite sure if users will encounter any glitches when accessing the program's native UI via their mobile web browsers.
Q: How Do Withdrawals Work?
A: The Crypto Legacy Pro system claims to allow users to make withdrawals at any given point in time in a highly streamlined manner — irrespective of the amount that is being taken out. According to the official company website, withdrawals can be processed by following the instructions that have been outlined on the platform's digital dashboard.
Q: Is Crypto Legacy Pro a Scam or Legit Trading Software?
A: In our humble opinion, Crypto Legacy Pro seems to be shady, to say the least. Not only is the website quite clearly of extremely low quality, but even the testimonials present there are fake. Thus, we would request our readers to avoid this product at all costs.
Verdict
From the outside looking in, Crypto Legacy Pro seems to exhibit all of the signals that are traditionally showcased by scammy projects of this nature. For example, we stayed on the website — trying to check for its operational utility —  for a period of 20-30 minutes. During this time period, more than 200 customers signed up to purchase the product. Not only that, there is absolutely no information available in regard to any of the key people associated with this platform.
In closing, we would like to warn our readers that this platform is quite possibly one of the many cash grab ventures in the market today. Thus, it is best for crypto enthusiasts as well as investors to stay away from this project.