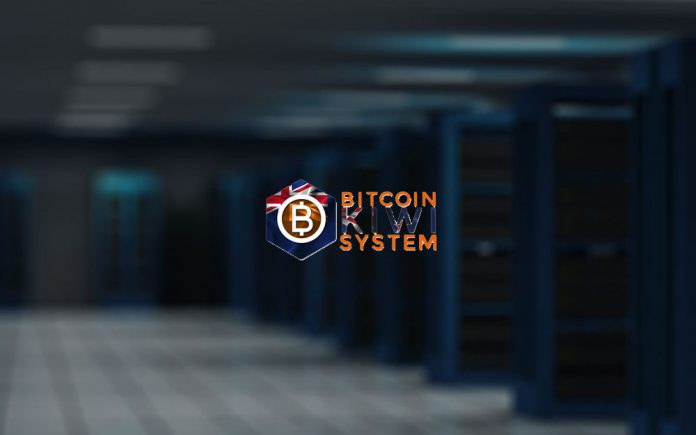 Since the Bitcoin price seems to increase most of the time, all sort of cryptocurrency investment schemes appear all over the internet, with many of them being scams. Some are very elaborate and promoted by nicely designed trading platforms or websites, whereas others, such as the Bitcoin Kiwi System, have a clunky website in which only a video is being presented.
Let's review the Bitcoin Kiwi System for New Zealand investors to see how the automated crypto trading software platform works and see if the research can back up the claims about how easy, profitable and passive this program really is for those interested in earning bitcoin.
See the Number One Cryptocurrency Investment of the Decade Here
Who's Behind the Bitcoin Kiwi System?
The narrator of the Bitcoin Kiwi System video says his name is Jasper Boyle and that he's someone who has a solid financial background, so he decided to quit his every day job and create a software to help him become rich almost instantly. Of course, he's generous enough to share his money-making strategy with other people who want to become millionaires like he is. This strategy is the Bitcoin Kiwi System that he promotes and that doesn't sound very convincing whatsoever.
What Does the Bitcoin Kiwi System Promise?
Allegedly, the Bitcoin Kiwi System is a cutting-edge software that can help people earn over $5,000 in only 24 hours. It promises tremendous opportunities for those who want to be a part of the Bitcoin revolution. There are also some success stories being presented in the video, success stories that are shared by people who say they were in debt and the Bitcoin Kiwi System completely changed their lives.
$250 Fee
At the end, Jasper Boyle invites the viewers to get a copy of the software for the price of $250, which won't be this cheap for too long. Investors have to register with this program that Jasper Boyle claims is risk-free and shouldn't be missed.
No Verified Track Record
While promising a success rate of more than 97% when it comes to crypto trades, 97% being a tremendously high profitability, there's no explanation on how the system's auto-trading algorithm works, nor any track of its historical performance. Almost all the Expert Advisors (EAs) and real trading robots that are used in CFD and Forex trades provide a historical performance track record to prove they're functional and real. For example, eToro and ZuluTrade have it. Besides, the company operating them are licensed by the appropriate financial authorities.
Bitcoin Kiwi System LTD Is Not Regulated
Bitcoin Kiwi System LTD, which is the company behind the Bitcoin Kiwi System software, doesn't operate as a firm that offers financial services, not to mention it's not regulated or supervised by financial agencies, as the Bitcoin Kiwi System website says itself. It's very risky to invest in unregulated firms because there's no safety for the clients' funds, which can simply disappear at any moment. Having a closer look at Jasper Boyle's presentation, it appears that there's no trading robot either, so the entire program is very likely just another scam. It's a better idea to trade Bitcoin on a regulated crypto exchange that offers crypto CFDs, or perhaps with a regulated broker that provides just the same. To answer the main question "Is the Bitcoin Kiwi System Legit?", the word is rather a "No".
See the Number One Cryptocurrency Investment of the Decade Here