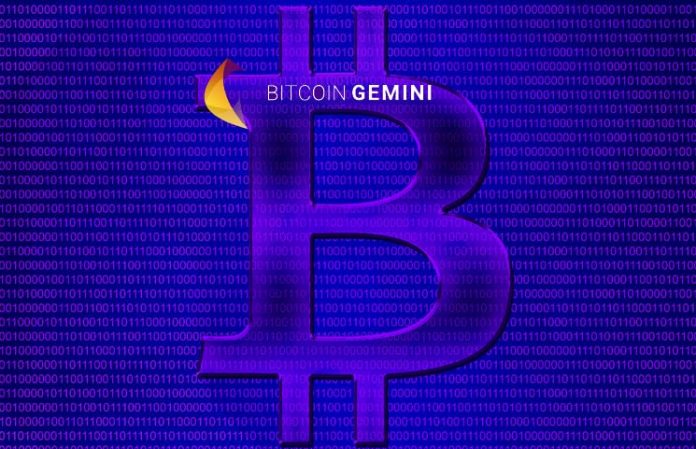 The cryptocurrency market has been the topic of discussion ever since the giant, Bitcoin (BTC) reached its maximum value of nearly $19,000 back in 2017. While the market has been extremely volatile soon after, many are still hopeful that digital currencies will replace traditional fiat currencies in the future. Is there still a profit-generating potential in this respective market? This is where it is most fit to introduce Bitcoin Gemini.
Let's review Bitcoin Gemini and see if the award-winning automated crypto trading app is worth the investment and whether or not traders can actually earn bitcoin via a software system.
Watch The Bitcoin Investment of the Decade Today
What is Bitcoin Gemini?
Bitcoin Gemini is a described as a trading app suitable for those who are looking to generate profits by investing in Bitcoin. As described on the main webpage, members can partake in retreats around the world on a monthly basis, while making money within a matter of minutes. The creators behind Bitcoin Gemini assert that some members were able to earn their first million within just 61 days by working an average of 20 minutes.
How does Bitcoin Gemini work?
Individuals first have to register on the main website. Once an approval has been sent out, they will automatically become a member and gain access to the bitcoin trading software. Next, members will have to fund their account, with a starting capital of $250. Lastly, it is as simple as trading. That said, one has the option to place automatic or manual trades.
What is there to know about the Bitcoin Gemini software?
The software is viewed as having a "laser-accurate performance." In other words, the creators affirm that it has an accuracy level of 99.4%. Furthermore, it was supposedly created using advanced programming, allowing it to be ahead of the markets by 0.01 seconds. Finally, the software is proclaimed as having won the award, "#1 in the trading software category for the US Trading Association."
How much does the Bitcoin Gemini software cost?
When individuals become a member of Bitcoin Gemini, its proprietary software is supposedly offered for free. To get started, individuals are urged to sign up and get started with a 'free' cryptocurrency trading app, although users should expect to pay for the service at some point.
Final Thoughts
Bitcoin Gemini has been designed for individuals who are interested in the cryptocurrency market. The key highlight in the advertisement is that of the trading app's performance. That said, there are a number of uncertainties that need to be addressed.
For instance, the creators claim that members can become a millionaire in a matter of 2 months. This seems very exaggerated and cannot be achieved with a minimum capital of $250. Then there is also the mere fact that the current cryptocurrency market trends have been down sloping, so, it is unclear what such affirmative claims of excessive profits are backed up by.
Most of all, it doesn't make sense to gain access to a trading app that doesn't even have a membership price. This gives rise to a lot of suspicion, as systems with hypothetical, high accuracy levels can be profited from. Does this mean there are hidden fees to consider? While the creators claim there are none, it seems too good to be true.
Ultimately, there's a lack of transparency on the Bitcoin Gemini team's part, which makes this trading app quite questionable. If individuals are still curious about this service, the best way to go about it is to contact customer service until some clarity has been provided.