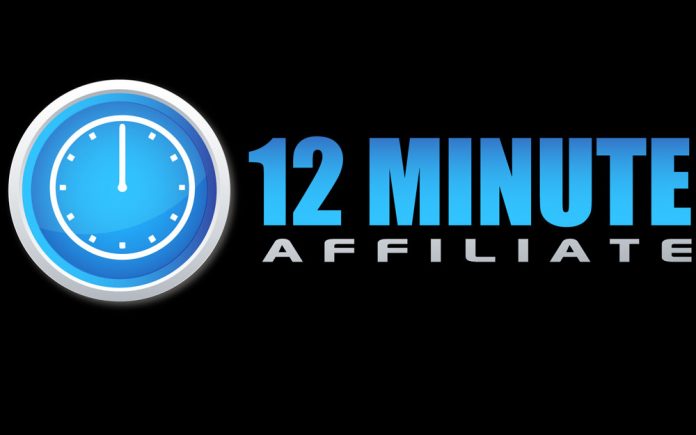 In its most basic sense, the 12 Minute Affiliate program can be thought of as an online "plug-and-play" affiliate marketing system that claims to allow users to start earning commissions almost immediately. From a technical standpoint, it bears pointing that as part of the program, users are provided with all the tools they may need to promote different affiliate products (that too without having to do a lot of hard work). Lastly, as part of the commissions' process, users are required to drive traffic to the lead capture page and get people to sign up — much in the same way as many other affiliate systems available in the market today.
Check Out the 12 Minute Affiliate Program Here
Who is Devon Brown?
The 12 Minute Affiliate project is the brainchild of Devon Brown, a well-known internet marketer who has made a name for himself within this domain in recent years. And while he claims that the 12 Minute Affiliate program can make anyone rich within a short period of time, there are a number of technicalities which when looked at closely point to a reality that seems quite grim — i.e. it is not all that easy to drive traffic to the offers through which one can make money via the platform.
How Does the 12 Minute Affiliate Program Actually Function?
As most of our readers may be well aware of, the core idea driving this program is the same as many other affiliate-based products available in the market today. Listed below are the key steps that are key for people to get started with this platform:
Personalization: This is the first step of getting started with the program. In this phase, users are required to add all of the affiliate links related to the products they may be looking to promote. Additionally, users are also required to deal with certain niche' issues — such as setting up their email autoresponders, managing their personal sales funnel.
Traffic Optimization: Once the initial setup phase has concluded, the system allows users to either drive traffic organically to their affiliate links or by purchasing traffic. However, it needs to be made clear that purchasing traffic is quite expensive and only users with big enough budgets should opt for this option. Not only that, purchasing traffic does not guarantee any stable, long-term profits.
Commissions: Once the online traffic starts flowing in, users can begin assimilating (as well as withdrawing) their commissions quite easily.
Why Choose the 12 Minute Affiliate Program?
(i) Tested Method: Even though the system as a whole may have its flaws, its underlying business model is proven to be fully functional and effective.
(ii) Community Support: 12 Minute Affiliate currently has a dedicated Facebook group where individuals using this system can communicate with each other and share tips amongst members so as to maximize their profits.
(iii) 60 Day Money Back Guarantee: Every purchase comes with a full money-back guarantee in case users are not satisfied with the results being delivered by the program.
(iv) Easy to Get Started: In order to start making use of the platform, users are required to contribute a small sum of just $10. With that being said, there are a lot of peripheral charges that get added to the total amount as the months go on.
Some things to be wary of
(i) False Claims: All through the website, the 12 Minute Affiliate team continues to make a number of unfounded claims such as — users can make money in a consistent manner, returns can be acquired in as little as twelve minutes, etc.
(ii) A lot of Hidden Charges Involved: In addition to spending the base entry amount ($9.95), there are a number of small costs that are also associated with the program (such as getting paid traffic, making use of the company's autoresponder service.)
(iii) Overhyped Monetary Potential: The creator of the 12 Minute Affiliate program (Devon Brown) claims to allow users to earn nearly $500 per day through the use of his offering. And while it may be possible to earn this amount of money, it is not as easy as Brown makes it out to be.
Conclusion
In closing out this piece, we would like to tell our readers that even though the 12 Minute Affiliate program has a decent track record of helping users make money, there is no guarantee that sizeable profits will be generated. As most of us already know, affiliate marketing is a tough hill to climb, especially since its underlying business model is quite shady to begin with.