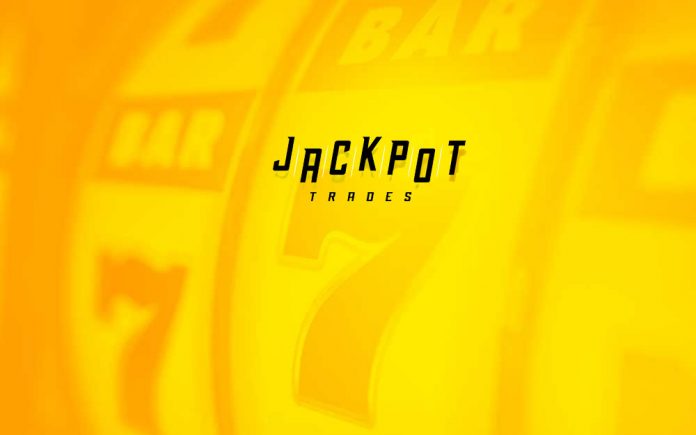 In a recent presentation called, "I'm Prepared to Give You My Favorite Stock Pick Every Monday Morning," creator, Jason Bond claims to help investors make desirable gains. This is in regard to becoming a member of a service he dubs, "Jackpot Trades". Here's what there is to know:
What is Jackpot Trades?
Jackpot Trades is an online masterclass that has been created to educate investors and beginners on the stock market and how to potentially make a living off of it. Throughout the course, one will learn how he identifies top performing stocks among other useful techniques.
Who is Jason Bond?
As per the claims made, Jason Bond is an online stock trading teacher who helps investors around the world enhance their knowledge on stocks. Before investments entered his life, Bond was a schoolteacher who struggled to make a living. Through stocks, he claims to have cleared his debt of $250,000 and eventually became a notable millionaire.
How does Jackpot Trades work?
One must first sign up to watch seven core video lessons that Jason Bond has made available. Once this has been completed, it is a matter of following some of the stocks that Bond is personally following. This will be provided in what he deems a "Watchlist Primer". Finally, investors will be provided with updates and alerts either sent via SMS or email the night before the market opens (i.e. every Sunday) that way one is fully prepared on how to approach their respective trades.
What does Jackpot Trades come with?
Besides the masterclass itself, Bond is currently offering a number of bonuses, which include:
52 top stock picks
Swing for the Fences: Is a 71-page book written by Jason Bond himself. Throughout the book, he provides the necessary tools and inspiration that is surely to bring success in one's trading endeavors. To convince readers, he shares his proven techniques as well.
Penny Stock Playbook: This has been described as a strategy guide (that he himself uses) that helps traders take advantage of penny stocks that are likely to bring high gains. He shares 11 steps to buying penny stocks, which range from how to pick the quality ones from the bad and understanding the analysis to making one's first investment.
Alerts every Sunday to prepare for Monday
Bond's Top Three Lessons (Free)
Frequently Asked Questions
Is there a refund policy for Jackpot Trades?
There are no refund policies in place. Bond deems that investors will benefit from the knowledge shared, and that it'll take time before things pick up, hence, finding refunds unreasonable.
What is the process to withdraw from my membership?
Given that Bond's service is an auto subscription plan, investors do have the option to cancel when they please. That said, it has been advised to do so no later than two full business days before the next renewal. Once again, when the payment is made, there are no refunds.
If I have any questions or concerns, who should I be contacting?
In the event that investors have any questions or concerns, either filling out a "Contact Form" found on their website or directly calling 1-833-265-1270 would be the best bets.
How much does Jackpot Trades cost?
According to previous members, it cost them roughly $1400 to become a member. That said, whether the price has increased or decreased is not clear.
Is Jackpot Trades a legitimate service?
Based on the analysis above, one would think that this service is legitimate, and it is if one considers the type of information offered. However, many investors who've become members have expressed contempt for the service due to the lack of communication.
A major concern that has been expressed thus far is Bond's inability to respond to emails. He claims to answer as soon as possible, however, many either had to wait weeks or never heard from him. Second, Bond is said to have spent more time advertising other membership services rather than focusing on one at a time, forcing members to feel quite left out. Finally, the lack of mentorship is said to defeat the purpose of a masterclass, as all one is required to do is watch someone else trade.
As for the ratings of nearly 423 votes found on Stock Gumshoe, the overall score that this service received was 1.6/5, which included factors such as investment performance (1.5/5), quality of writing/analysis (>1.5 but <2/5), value for price (<1.5), and customer service (<2).
To find out more about Jackpot Trades, click here.