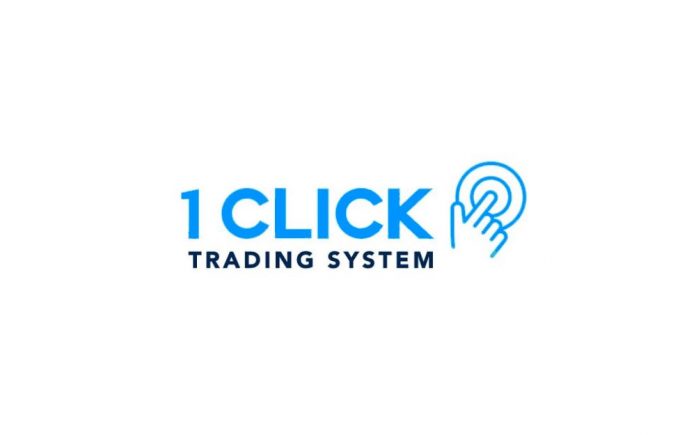 Have you recently come across a presentation on the 1 Click Trading System? Did you wonder if it's a legitimate service or not? According to the claims made, the software behind this system is supposed to make cryptocurrency trading simpler and easier, and interestingly it only takes one click.
The following review will provide a complete analysis of the 1 Click Trading System. This should give individuals a sense of whether or not it is worthwhile, a scam, you name it.
See the Crypto Investment of the Decade Here
What is the 1 Click Trading System?
According to the official website, 1 Click Trading system is a software company that produces cryptocurrency trading signals. Information on these signals are then provided to active members of this system through a monthly subscription plan.
The way in which the company behind this product grows rests in its MLM scheme, or affiliate program. In such cases, products like the 1 Click Trading System are sold by independent representatives – who refer new members to join and this creates an ongoing cycle. The income generating potential for such members is deemed pretty high, as the firm promises to pay out over 70% of their gross revenue.
Who is behind the 1 Click Trading System?
There are not one, but two individuals behind this system. The first is Doyle Shuler, who claims to have built the 1 Click Trading System alongside Richard Hornshaw, in an attempt to help the average individual take advantage of the financial markets; particularly the cryptocurrency market.
While it is unclear as to what experience Shuler has, Hornshaw shared that he does invest in crypto assets – possibly making him a personal investor. Since Shuler affirms to have built the system, one can safely assume that the duo holds a high position within the unnamed firm. It is surprising to see that there is insufficient information regarding the duo, especially given that they claim to value transparency.
How does 1 Click Trading System work?
As advertised on their website, it is as simple as signing up, becoming a member and keeping track of the signals.
First, one needs to sign up to the process. Upon becoming a member, information from one's cryptocurrency exchange accounts (i.e. Bittrex, Binance or HitBTC) needs to be pasted into the system. To better understand how this is done, video tutorials have been provided.
Finally, when members are provided details regarding the trading signals, it is a matter of clicking the button. Bear in mind that the amount one chooses to trade, and the frequency will already have been set up, so it is important that one does click, as these trades will not be made automatically.
Frequently Asked Questions (FAQs)
Let's summarize some popular questions about 1-Click Trading System.
What feature makes the 1 Click Trading System unique?
An interesting feature that sets this system apart from the rest is its trailing stop loss feature. In the event that any trades hit the floor, it will be halted so that too many losses are not incurred. According to DCK, this feature alone has helped people make money and the claims made regarding the overall system were proven to be true.
For those who refer new members, what are the "rewards"?
With MLM businesses, the person who referred, say three members, will not only be rewarded for that, but also when those three members recruit more members. For each level of members recruited, the recruiters get paid. That said, there are three commissions that can be earned.
For every new member an individual recruits, they earn $7 per month. This rate will increase depending on how successful one is in the recruiting process. With the 1-Click Trading System, there are 9 levels through which one can earn. So, for every member who was recruited by someone you recruited, you can earn $7 per month per person.
If you recruit five members who remain monthly members, you will earn the title of "Super Affiliate." Instead of earning $7 per month per member, you will now earn $14 per month per person.
The team at the 1 Click Trading System also supports those who wish to make their own business cards to advertise the system. That said, such information needs to be submitted to and approved by support@1ClickTradingSystem.com beforehand. If anyone uses words such as "guaranteed income" or anything that affirms high returns, they will be terminated.
As for the payments that arise from the MLM scheme, it will be paid once the invoice payments have been confirmed and paid.
Will I make a lot of money?
If this is regarding the embedded MLM scheme, the money-making potential relies heavily on the number of members recruited, if they choose to continue their monthly subscriptions and obviously, every new member that continues to join the system.
As for income generated through trading, just like any system in place, individuals will have to anticipate volatility, hence some risk may apply. There's no certain answer as to whether a lot of money will or will not be made.
What forms of payment does the 1 Click Trading System accept?
Based on their website, the system only accepts bitcoin (BTC).
How much does it cost to become a member of the 1 Click Trading System?
To become a monthly member of the 1 Click Trading System, the current going price is 99$. For those who eventually want to cancel their memberships, this is deemed flexible. However, income generated from being an affiliate will also be ceased in doing so.
Final Thoughts
Based on the analysis above, it seems like the 1 Click Trading System works as advertised; both in terms of crypto trading and the affiliate/MLM scheme. As previously mentioned, those who have used it thus far seem to be pleased with its ease of use. That said, the only area they seem to fall short on is introducing the company, as this was found to be quite vague. On that note, should one be curious, it is always best to email the support team for clarification prior to joining the system.
To learn more about the Investment of the Decade, click the link below.