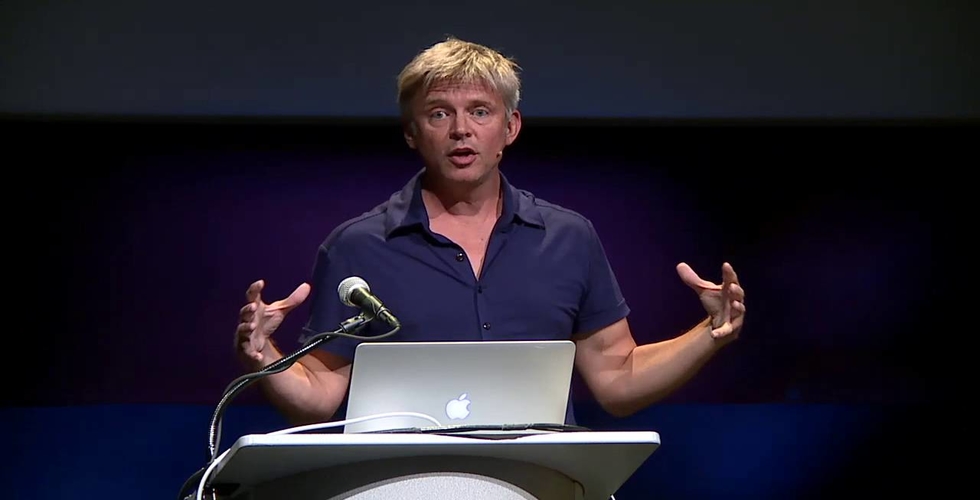 Philip Rosedale, who is the CEO of virtual reality maker High Fidelity firmly believes that a non-interfere ledger technology is must for users to track currency and the digital objects which they purchase from the company's VR worlds.
High Fidelity has raised $35 million Series D led by a Blockchain investment firm Galaxy Digital Ventures. The other companies which have participated in the round include Breyer Capital, IDG Capital Partners, Vulcan Capital, and Blockchain Capital.
High Fidelity is developing a solid blockchain infrastructure which will handle billions of users and the company has already developed a local cryptocurrency and digital-asset registry. Here, people will be able to meet up in VR as soon as the company develops the particular hardware required.
The firm has invested a lot of resources in order to build blockchain side of its technology to provide in-game transactions and other things required by the specific service. The company believes in providing a fully functional service. But testing is the key factors for the company despite having the best advanced surrounding latency, 3D-audio and fully functional environment. Out of total 60 employees, 7-8 employees are only working on Blockchain Technology.
Few users might consider 'Blockchain' combined with "Virtual Reality' as an Interesting concept. However, the only person who can stop building this service will only be the Rosedale himself. Earlier, the firm had become very much popular in the mainstream virtual world called as Second Life. The game has earned millions of users currently and also started digital currency with the name Linden dollars. The currency has obtained considerable market cap in the industry.
In the current case of High Fidelity, Blockchain Technology is the only way for users to really own their digital goods which they have purchased, and connecting their digital goods to a digital persona. Digital Asset Registry will be able to handle this using its decentralized technology. The firm has also discovered the Virtual Reality Blockchain Alliance (VRBA), a special group of early adopter firms which are primarily aiming to allow users avatars move freely with various platforms and show their blockchain-linked purchases to them.
Rosedale further said that the company will record transactions on EOS, one of the top 10 Cryptocurrency in the market which has already raised a lot of money from Galaxy Digital.
The VR Blockchain based startup has raised in total $70 million in round D. High Fidelity main purpose is to attract 1 billion users in the next 10 years.