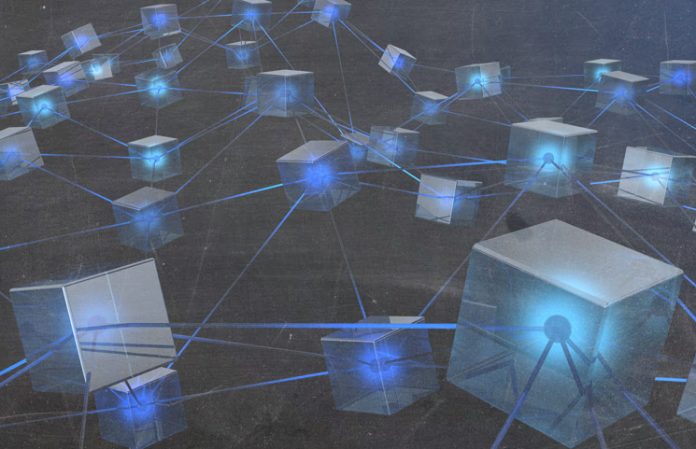 Blockchain technology may have began as a way to keep a trustless and organized distributed ledger for Bitcoin, but its uses have grown substantially since then. The fintech has found its way into markets and industries throughout the world's economy, and it has substantially helped the financial sector. As the technology grows, interest follows.
More people are seeking information on the way that this technology works to help them be a part of the industry while it is still young. However, this path to knowledge isn't exactly direct, which is why many content creators have developed courses and certifications to teach the public. Let's discuss some of the most helpful sources that are presently available to guide consumers to a greater understanding of blockchain technology.
See the Number One Cryptocurrency Investment of the Decade Here
Ivan on Tech
Most people in the cryptocurrency world already know the name Ivan Liljenquist, the creator of this program. He's a speaker a software developer, giving him a fairly solid understanding of cryptocurrency and blockchain. Rather that filling his course with drawn out details, he makes these topics interesting and exciting to engage in.
The Ivan on Tech courses focus on making sure that the creators understand the industry itself and the way it behaves, which is why they have comprehensive lessons that can be understood by longtime investors or complete novices. Users first learn about the basics of blockchain technology for a strong foundation, building up from this point.
Much of the information focuses on blockchain tech, but the academy also features Ivan's knowledge of the cryptocurrency industry and how it impacts the financial industry. Consumers that want to become a part of the crypto industry will want to pay attention here, since the Blockchain Deep Fundamentals course shows popular use cases in Bitcoin, analyzation of ICOs, and more. The courses also include short videos to make the content easy to understand.
Learn more here.
B21 Block
Launched in 2015, B21 Block is an online school that teaches consumers about both blockchain technology and cryptocurrency. Ultimately, the goal of the program is to offer high-quality education on these topics. The courses are direct, so consumers can browse the entire list online to zone in on what they want to specifically learn.
A full list of courses can be found here.
Udemy
One of the benefits of the Udemy website is that it offers many different courses to cater to the needs of consumers. While it isn't exclusive to blockchain, it has several options that help to break down the tech in a simple way. To explore what Udemy has to offer, visit here.
Blockchain Fundamentals
Blockchain Fundamentals, an introductory course for the tech, guides users with videos to teach about Bitcoin and the correlation with blockchain.
Basics of Blockchain
Another course offered by Udemy is Basics of Blockchain, which is helpful to consumers that are still new to this fintech world and want to start from scratch. There's no prior knowledge needed to understand what is taught in this course, but participants will be taken through four sessions to break all of the content down. This course, while includes a total of 33 lectures, will detail the way blockchain works, necessary jargon, and details on crypto processes, like hashing. Users also get a look at the history of blockchain and how it can be used in business.
Ethereum and Solidity
Ethereum and Solidity, yet another blockchain course found on the Udemy website, is for the more advanced learner. Rather than targeting consumers who want to learn the basics, this course requires that consumers fully understand JavaScript and NPM before beginning. Instead of just learning about the way that blockchain can work, users will learn about the creation of smart contracts, how the Ethereum network works, and how to build applications that can function on the blockchain with Ethereum.
Blockchain A-Z
Beginners to blockchain may want to take a peek at Udemy's Blockchain A-Z as well, and participants only need to understand basic math to start. The course will show details about smart contracts and the way that they work, along with a basic lesson on crypto transactions. Primarily, consumers will learn about use cases that blockchain can be applied to (and has been applied to) in the real world. There are three modules to this course, going through the process of building a blockchain, creating a cryptocurrency, and developing a smart contract, making it a great course for newcomers.
Edureka
While there are many programs that focus on consumers with some kind of software or finance background, Edureka breaks down these barriers with a course that works for everyone. The foundation requires no special background or experience to understand it, as users are taking through a rundown of the platforms for Bitcoin, Ethereum, Blockchain, and Hyperledger. Even though it is recommended to know a little about Linux and the Command line, consumers won't be left behind without knowing this.
With the blockchain certification on Edureka, studies will have access to information about the Ethereum, network, along with how to create private blockchains and smart contracts. With the use of the Hyperledger composer, users will also learn about deploying and developing multichain platforms with business networks.
The courses can teach users essentially anything that they want to learn, including information on hashing algorithms, the creation of dApps, information on smart contracts, establishing private blockchains and more.
Edureka's courses can be found here.
IBM
IBM is one of the biggest names in technology today, so it shouldn't be surprising that they've had a substantial impact in the blockchain industry. There are many courses found within their platform, focusing on experienced learners primarily. However, they do have a few courses that can help beginners get involved, like Blockchain Essentials.
Blockchain Essentials
Blockchain Essentials is fairly self-explanatory, as it helps to break down basic knowledge of the blockchain and the way that both Hyperledger and IBM use the technology. As in-depth as the course it, users won't have to spend a long time going through the material at all, leaving them plenty of time to develop their own blockchain. Each chapter labeled simply, and consumers can choose the modules that they go through to give them a more customized approach.
To make sure that consumers are retaining the knowledge they learn, there are periodic checkpoints. This is also helpful to keeping focus and taking a break, if the user has other responsibilities to handle in the day. Learn more at https://cognitiveclass.ai/courses/blockchain-course.
Blockchain Foundation Developer
Another course from IBM – IBM Blockchain Foundation Developer, has a much more advanced curriculum. The course is primarily directed at consumers that already understand blockchain technology but want to go deeper into the fintech. The course offers assignments to practice coding, and the entire course takes about six hours from start to finish.
The advantage to using this program is the hands-on labs offered, which connect users with external sources to expand on the knowledge learned. Much like the prior course, Blockchain Foundation Developer has checkpoints to make sure that the user is taking everything in at the pace they are being taught. However, since this course is for the experienced user, the questions will be tougher. Even if the user doesn't pass their final exam on the course, they can go back through the materials and take the test again, which will earn them an IBM Blockchain Foundation Developer certificate.
Learn more at https://cognitiveclass.ai/courses/ibm-blockchain-foundation-dev.
The Bottom Line
Anyone that wants to get involved in blockchain and cryptocurrency needs to have some type of understanding of the industry. The technology has continued to grow for quite some time, and any innovator needs to be at the forefront of the latest changes. Regardless of the role that a consumer plays, having the knowledge behind any of these courses will make it easier to introduce others and to make smart investments.
Blockchain technology is still not a mainstream innovation, and knowing the details found in these courses can make a difference as it progresses.
See the Number One Cryptocurrency Investment of the Decade Here