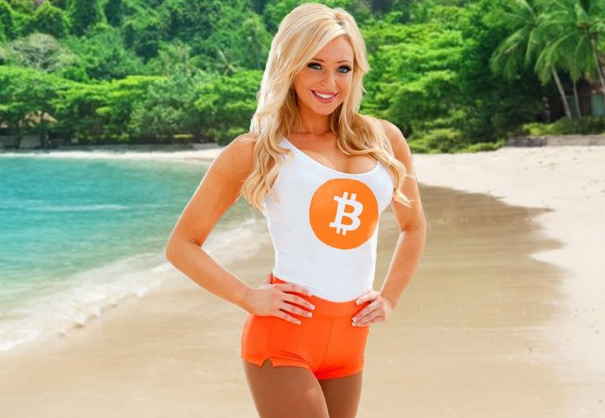 In 2009 some person or a group of people under the alias of Satoshi Nakamoto created Bitcoin. We are living in the digital age, so there is no surprise that cryptocurrencies are slowly taking all over the world. Throughout its history Bitcoin has been jumping in value from $0.30 to $20,000. Although in 2018 it has fallen from $19,500 to $6,000, Bitcoin remains a hot topic. Cryptocurrencies can be exchanged for other currencies, products and services. While no one can say for sure whether Bitcoin and other cryptocurrencies would replace standard currencies, more and more online services start accepting them. So, it didn't come as a surprise that certain online dating services started accepting cryptocurrencies. While vavabrides.com is yet to join the group of online dating sites where you can use Bitcoin, you can pick any from the following list.
Sparklet
Sparklet is a Bitcoin powered online dating site. Sparklet is designed for mobile devices. You can join for free. There is no matchmaking algorithms on Sparklet. You just scroll through the list of members and like them. The users of Sparklet sees when someone likes them. If they like you back, you are matched. There is a long manual on safety of your private and financial data on Sparklet. There are even instructions on how to act on the first offline date, including that you should get to know your date-mate well before going on the date and that you should meet in the public place. The site is fun to use, but there are certain flaws. First of all the site is still in development, thus certain technical errors are inescapable.
Luxy
This dating app launched in 2014 and now is one of the leading online dating services in the world, as it has paired more than one million people. Aside from that, Luxy became the first dating app to accept cryptocurrencies, and, definitely, it has started with Bitcoin. Luxy poses itself as a site for millionaires, as, yep, you need to be more or less rich to use Bitcoin. But, you don't have to be a millionaire to use the Luxy dating app. All you need as a minimum salary of about $200,000. But, mostly, users of Luxy earn around $1 million per year. Yep, it seems you really need to be a millionaire to use Bitcoin and Luxy dating app.
OKCupid
OKCupid is one of the few dating apps that doesn't require linking to your Facebook profile, but you already know that. OKCupid is also one of a few dating apps that accepts cryptocurrencies and it is one of the latest sites that started accepting Bitcoin. Unlike Luxy, you don't have to be earn at least $200,000 per year, and unlike Sparklet it's not under development.
You fill your personal info and dating preferences you can link your profile on OKCupid to your Instagram account. OKCupid gives you a list of questions that you should answer. The matchmaking algorithm of OKCupid is based on the users' answers. Thus, you are compatible with people who answered the same way you did. At first, OkCupid may seem confusing, as the list of "matches" doesn't include those with whom you've matched, but the list of users with whom you potentially match. But all in all, using Okcupid is a pleasant experience, and now it accepts Bitcoin.