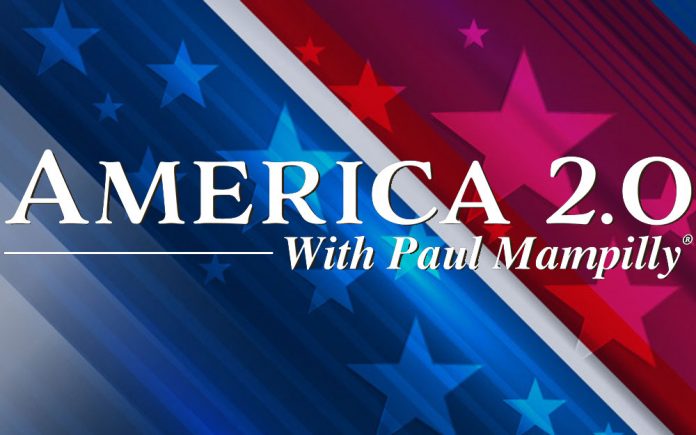 People familiar with the American stock market would have most likely heard of the name Paul Mampilly. For example, in recent weeks, he has been making headlines for propagating his latest offering called "America 2.0". However, a lot of people seem to be wondering whether this product of his is a scam or not.
Simply put, America 2.0 is not a scam but at the same time neither is it a conventional financial offering. Instead, one can think of America 2.0 as a concept that compiles a whole host of Mampilly's personally crafted data insights. For example, as part of the system, Paul provides readers with a long list of stocks that they can invest in to rake in maximum profits.
With that being said, before we proceed any further, it could be beneficial for our readers to learn a bit more about Mampilly and his financial background.
Who is Paul Mampilly?
Paul Mampilly is a renowned stock investor as well as market analyst who is currently affiliated with a firm called Banyan Hill. He started his career working for Deutsche bank all the way back in 1991. Following a decade of success, in 2006 he became the manager of a $3 billion hedge fund — a move that helped propel him into mainstream prominence.
After this, he started investing in a variety of companies including Netflix, Google, thus helping his company grow exponentially within a short period of time. By the time Mampilly turned 42, he decided to quit his day job and retire. As per official estimates, it is believed that Paul's current net worth currently lays around the $50 million mark. However, he still keeps himself busy by offering select clients with specialized monetary advice as well as contributing to a newsletter called Profits Unlimited: A Wall Street Insider Reveals the Secret to Life-Changing Wealth.
So What Exactly is America 2.0? Let's Take a Closer Look
As mentioned earlier, it is important for our readers to think of America 2.0 as a concept rather than a hard product. For starters, Mampilly is convinced that the world is on the verge of another manufacturing and economic boom. In this regard, he was recently quoted as saying:
"Citizens from every edge of our great nation — from farmers to doctors and from 10-year-olds to 100-year-olds — will reap the benefits as the Dow soars to 100,000 and real estate doubles."
As part of America 2.0, subscribers will be presented with a whole host of technical data in relation to companies Mampilly believes will flourish within the next 6-12 months. Additionally, through his company's newsletter — Profits Unlimited — Paul will provide his clients with data such as:
Current market investment trends.
Investment advice in regard to which stocks one should buy.
Mampilly's top company he believes will grow exponentially in the short term
The deluxe version of the newsletter contains all of the data outlined above as well as additional information such as:
3 Stocks to Retire a Multimillionaire
How to Make 1,000% in America's Next Energy Megatrend
How to Ride AI's 76,000% Surge to Massive Profits
How Does It Work? What is the Pricing Like?
To get started with America 2.0 all one has to do is visit the official company website and purchase a subscription plan. All of the associated information will be sent to an individual's email id.
Subscription plans related to the 'Profits Unlimited' newsletter are as follows:
Standard: $47
Deluxe: $129
Premium: $79
All purchases come with a full-refund guarantee (given that the refund is initiated within a period of less than 12 months of purchase). To facilitate this process, all one has to do is give the company a call or send in an email with the original invoice.
Lastly, there are a number of testimonials available online that seem to suggest that America 2.0 is legit. Thus, interested users can invest in this offering without worrying too much. However, with that being said, much like any other market product that promises to maximize one's profits, users should do their due diligence before putting their money into this offering.