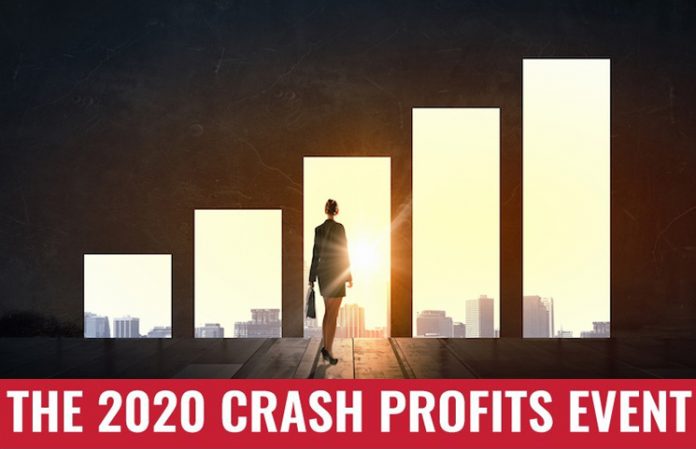 Nomi Prins from Paradigm Press has announced a 2020 Crash Profits Event in order to market Dark Money Millionaires, her investment research service. She begins the presentation by talking about the coronavirus pandemic and its impact on the economy, which has obviously gone into recession and has too many jobless people who no longer know what to do for money. She also reveals the #1 sector in which investors should put their finances, plus the sector that should be avoided at the moment. For example, travel and leisure companies are sure to not bring profits during the pandemic, whereas those selling consumer essentials will double, if not triple their revenues.
The People Behind the 2020 Crash Profits Event
While Pete Coyne, the Paradigm Press's publisher, was the producer of the 2020 Crash Profits Event, it's Nomi Prins who's at the center of it. Nomi is a Wall Street insider, seeing she has been very successful helping firms investing in this market. She started as a financial programmer, but she ended up having key roles at Goldman Sachs and Bear Stearns. She wanted to escape the greedy financial world after seeing what's happening on the Wall Street after the 9/11 attack. Nowadays, she works at Paradigm Press and has created the Dark Money Spikes and the 25 Cent Contracts programs, which are both very successful.
What Has the 2020 Crash Profits Event to Offer?
Nomi Prins wants to present her strategy of targeting plummeting stocks, which are everywhere, now that there's a coronavirus pandemic. She advises investors to take advantage of the bearish stocks and to put options instead of shorting them. In order to identify those stocks that will increase or decrease in value, she uses a special program that analyzes the market by extrapolating the direction of stocks and taking the Dark Money variable into consideration. According to her, Dark Money is the money put into the monetary policy by the Fed. Dark Money dictate what's going to happen with the market, she says.
What's Later in the Presentation?
After a while in the presentation, Nomi talks about a strategy that can capitalize on market rebounds, part in which call options are being recommended. Nomi's strategy is based on the Dark Money Millionaires investment advisory service she has created in the past and helped many people make a lot of money. Here's what's included in the subscription to Nomi's service:
Recommendations being sent regularly
The monitor primer of Dark Money
Access to the Dark Money portal where she sends special links and messages
Dark Money Insiders video alerts in which new information from the market is being shared
An invitation to the summit organized by Paradigm Press
It costs $2,495 to get a 1-year subscription to Dark Money Millionaires. Those who fail to make at least $50,000 in their first year as members will receive the opportunity to join another of her services that costs $3,000, without having to pay anything. There are no refunds, but the chance to learn even more about making smart investments is being offered for FREE. You can follow Nomi here to find out more information.