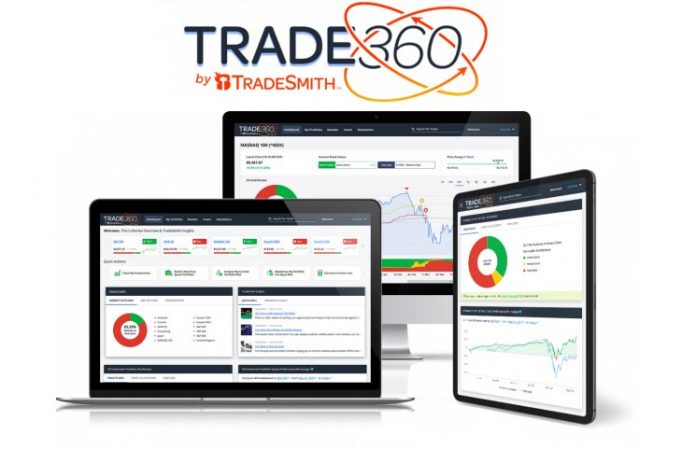 Trade360 is a package of financial products that claims to make you a smarter investor.
The products come from financial analysis firm TradeSmith. By subscribing today, you get a stock finder tool, portfolio builder recommendations, and specific investment ideas.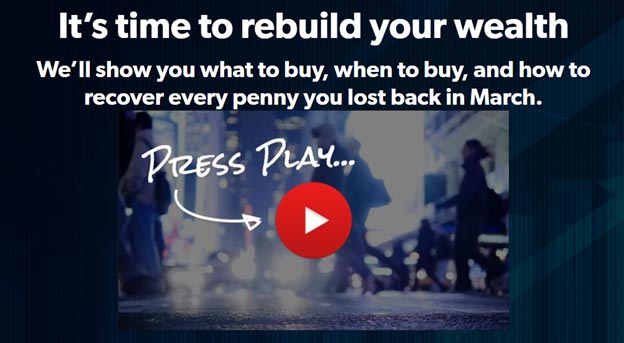 Is Trade360 worth the price? Should you buy Trade360? What will you learn in Trade360? Find out everything you need to know about Trade360 today in our review.
What is Trade360?
Trade360 is a $2,500 per year financial analysis subscription service. Subscribers get access to investment recommendations, portfolio building tools, special reports, and more.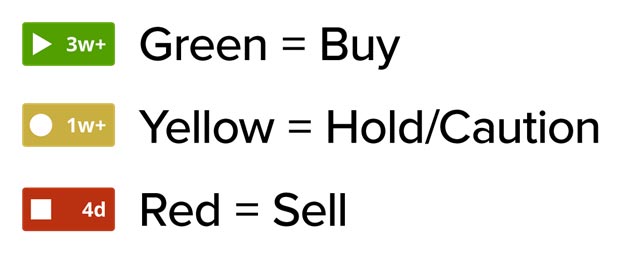 As part of a May/June 2020 promotion, TradeSmith is promoting Trade360 through its 2020 Recovery Investing Event. Viewers who attended that free online webinar will receive advertisements for Trade360.
Trade360 is the newest product from TradeSmith, which offers a suite of investment tools and services. The company was founded by a former Wall Street investment analyst who left the industry in 2017.
Below, we'll explain how Trade360 works, what investors learned during the latest webinar, and what to expect from your $2,500 per year Trade360 subscription.
About the 2020 Recovery Investing Event
In May 2020, TradeSmith held a free webinar called the 2020 Recovery Investing Event. The webinar told investors how to protect their wealth during the COVID-19 pandemic hitting the market. It explained actionable strategies investors could use to protect portfolios and maximize gains as markets enter a tumultuous period.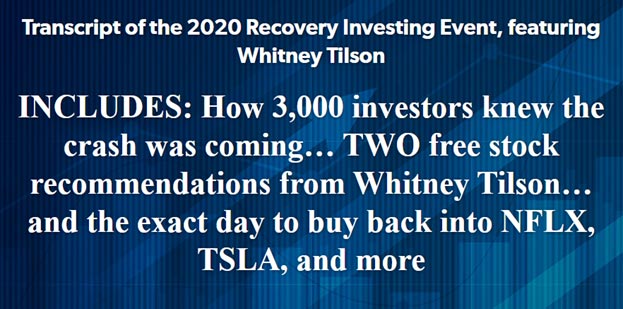 The event was free for anyone to attend, although attendees received advertisements for other TradeSmith products – including Trade360.
The event featured investors Whitney Tilson and Keith Kaplan. Keith claims he was one of 30,000 investors who knew the crash was coming. He claims he sold "almost all of my stocks immediately – on February 28, 2020", just days before markets plummeted.
"While the rest of the world was panicking back in March…Keith stayed perfectly calm. Why? Because Keith sold most of his stocks and was almost 100% in cash by February 28th, 2020."
The 2020 Recovery Investing Event emphasizes the value of trailing stops. You can use trailing stops to minimize losses when markets slide. TradeSmith recommends that more average investors should use trailing stops to protect their portfolios – especially during tumultuous market conditions.
Topics covered during the 2020 Recovery Investing Event include:
How TradeStops can help investors make intelligent investments by recommend buying, selling, or holding a stock
• How to look up any stock on TradeStops and determine whether to buy or sell
• The best stocks to buy today, including stocks that Whitney Tilson specifically recommends
• How average investors can benefit by subscribing to Trade360 today
Overall, the webinar covered some basic investment recommendations, although the focus was on promoting TradeSmith's Trade360 service.
According to one customer featured in the 2020 Recovery Investing Event webinar, TradeStops helped him make over $1 million with limited action:
"I have made over a million dollars since I started using TradeStops – mostly by doing nothing."
Clearly, TradeSmith believes in the power of its TradeStops trading recommendations. Let's take a closer look at what's included with your TradeStops subscription.
What's Included with Trade360?
Your Trade360 subscription comes with all of the following products and services:

1 Year Membership to Trade360 (12 Issues): The core of your Trade360 subscription is a one-year membership to Trade360, a monthly newsletter that provides specific investment recommendations, including "what to buy, when to buy, how much to buy", and more. The newsletter covers major market news – including crashes and corrections.
Red Light, Green Light Tool: Trade360 has a Red Light, Green Light tool. You enter the name of any stock into this tool, and the system tells you whether to buy (green light), sell (red light), or hold/caution (yellow light). You can use these investment recommendations to make important decisions about your portfolio, deciding which stocks to buy at what times.
VQ Trailing Stops: Trade360's VQ Trailing Stops system lets investors apply volatility-adjusted trailing stops to any stock in the market, determining the best time to sell for maximum profit potential. Subscribers receive an alert when it's time to sell that stock.
Re-Entry Alerts: Trade360 will send you an alert when it's safe to re-enter the market. If you sold a particular stock at a peak, for example, and that stock has now dropped in value, then Trade360 may send a re-entry alert telling you it's safe to buy.
Position Size Calculator: Trade360's Position Size Calculator analyzes the ideal position size for any stock you want to buy. The tool analyzes your portfolio and the number of investments you hold, then recommends a specific amount of stock to buy based on that information.
Risk Rebalancer Tool: Import your portfolio into this tool, and this tool analyzes your weighting in different stocks and sectors, then recommends rebalancing certain areas to minimize risk.
Market Health Tool: This tool analyzes markets, then tells you which indexes, sectors, and commodities are healthy and worth buying. You can view certain markets with 'buy' status, for example, and other markets with 'sell' status. Gold might be in buy territory, for example, while the S&P 500 is in sell territory.
Bull and Bear Market Alerts: Trade360 subscribers receive access to bull and bear market alerts to prevent them from being blindsided by another market crash or miss another buying opportunity.
Newsletter Subscription Platform: Trade360 comes with a newsletter subscription tool that lets you add and manage subscriptions. You can subscribe to Stansberry Research, Empire Financial Research, Oxford Club, and other financial newsletters via this platform.
PureQuant Portfolio Builder: This portfolio building tool lets you choose a specific investor to emulate, then build a portfolio based on that investor. You get information on what to buy, when to buy, and how much to buy for each individual stock, including different sectors of the market to target.
Idea Labs Tool: This tool selects the best stocks from several categories, including high growth stocks, value stocks, dividend stocks, low risk stocks, then ranks them based on buy and sell recommendations.
Stock Finder Tool: Looking for new stocks to buy? Enter a few details about what types of stocks you're looking for, and the tool narrows down the best options for you.
Trading Center Videos: Trading Center is an educational platform featuring 10 tutorial videos. These videos explain how to use the Trade360 system, including how to import portfolios and setup alerts. It's designed for people who are less comfortable using computers, as the system is straightforward to use for someone with basic computer skills.
Bonus Products Included with Trade360
As part of the June 2020 promotion, TradeSmith is giving several bonuses to new Trade360 subscribers, including:
1 Year Subscription to Empire Investment Report:
Empire Investment Report is a financial analysis newsletter featuring Whitney Tilson. Tilson recommends stocks, provides warnings, and gives investors ideas about what to buy. It's a monthly newsletter, although subscribers receive weekly updates based on current market conditions.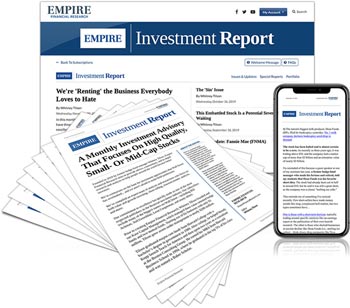 The Recovery Portfolio:
This is a model portfolio with 10 stock recommendations. According to Whitney Tilson, these 10 stocks could soar as markets recover.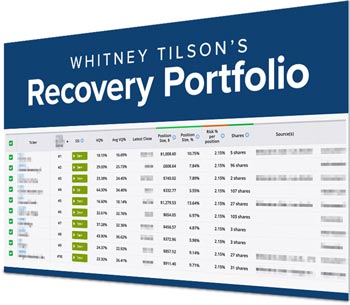 10 Stocks to Profit from the Coming Market Downturn:
This report explains the logic behind some of the stocks picked in The Recovery Portfolio.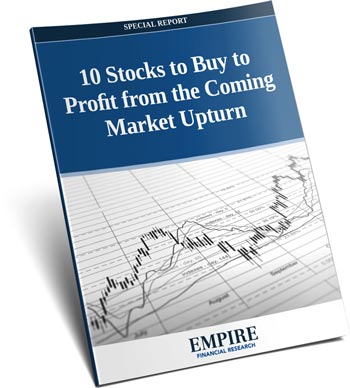 How to Know the Exact Day to Buy These 10 Popular Stocks:
This report explains the specific dates on which to buy the 10 recommended stocks in The Recovery Portfolio.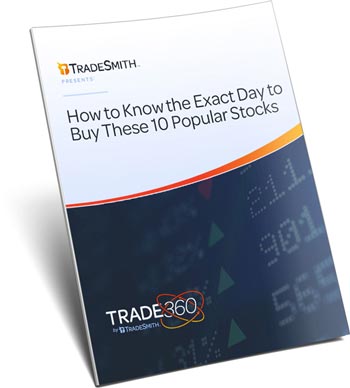 How Does Trade360 Work?
Trade360 works similar to other financial analysis newsletters: subscribers receive access to crucial information about the markets, including stocks, analysis, and recommendations.
However, the system puts a big focus on timing the market. The system recommends creating trailing stops, for example, and tracking market volatility. By setting up trailing stops and analyzing volatility, you can know the best time to enter or leave the market.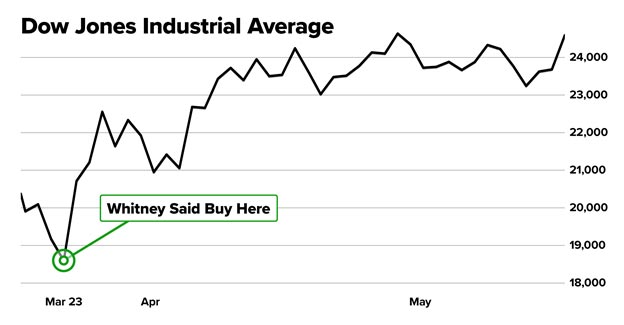 Volatility can tell you when a stock is too high or too low. By tracking volatility and analyzing stock prices, you can determine the best time to buy or sell a stock. Even the best hedge fund managers struggle to time the market, although Trade360 recommends timing the market as an effective trading strategy.
One investor featured in the 2020 Recovery Investing event famously used this system to sell all his stocks on February 28, 2020, just days before markets plummeted. While other investors were panicking in March, that investor was sitting on a pile of cash.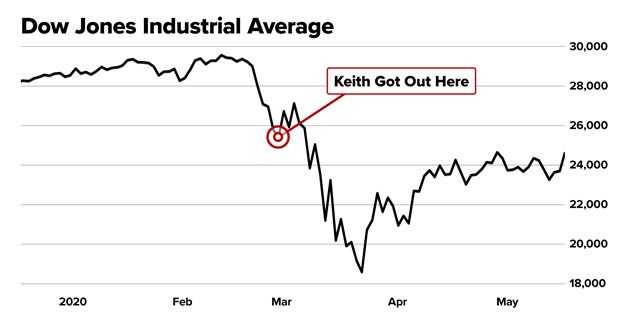 Some investment systems recommend timing the market. Others claim timing the market is impossible, and that you should focus on 'time in the market' instead.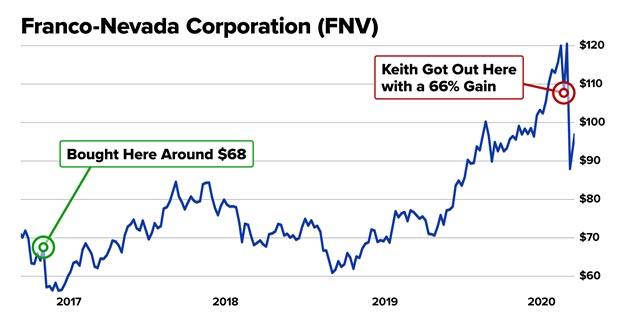 If you can consistently time the market well, however, then you can be an effective investor.
To help investors time the market, Trade360 gives investors things like trade alerts. Subscribers receive alerts when it's time to buy a stock or sell a stock, for example.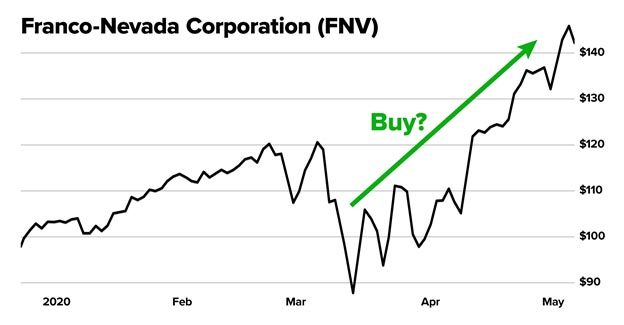 The system also has a stock picker tool that gives you buy, sell, or hold recommendations for specific stocks. If you're unsure if it's time to buy a stock, type the stock into the tool and check if it's the right time to buy.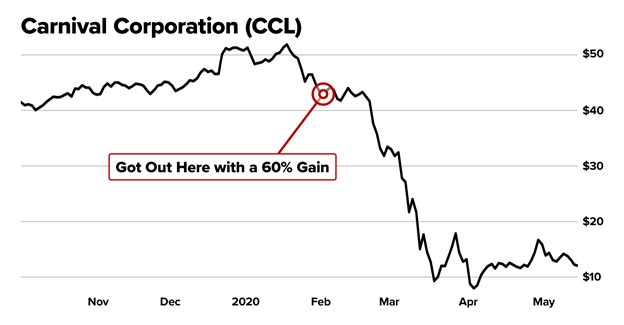 However, Trade360 has tools for other investment strategies as well. The company's PureQuant Portfolio Builder, for example, lets you choose your favorite source of investment ideas (like an investment newsletter or billionaire investor), then create a portfolio based on that person's strategy.
Overall, Trade360 recommends buying specific stocks at specific times. By following the company's specific investment recommendations and analysis, average investors can grow their portfolios.
In recent months, TradeSmith has heavily promoted its Trade360 system to older investors and retirees. Many investors and retirees have seen their portfolios take a hit during the COVID-19 downturn. These investors cannot risk a huge hit to their portfolios at this time, and they're seeking ways to maximize gains as markets recover.
Trade360 Pricing
Trade360 is priced at $2,499 per year.
One year after subscribing to Trade360, your credit card will be automatically charged the same $2,499 subscription fee. You will continue to be charged that fee every year until you cancel.
Trade360 Refund Policy
Trade360 has no cash refund policy. Once you have paid for your subscription, you cannot get your money back.
TradeSmith does offer a 30 day in-store credit refund. If you're unhappy with your subscription for any reason within the first 30 days, then you can receive the equivalent in TradeSmith store credit.
You can spend your store credit at the TradeSmith online store and at certain online partners.
The lack of a refund policy is unusual given the high price of the program. It's also unusual to give someone $2,500 in store credit when there are few other items in the store worth anywhere close to that amount. The lack of a refund policy is also unusual because Trade360 is a 100% digital product: there are no physical products delivered.
About TradeSmith
TradeSmith is a financial publication company led by Whitney Tilson, a former Wall Street investment analyst who left the industry in 2017 to create his own investment analysis firm.

Today, the company offers three core products, including TradeStops by TradeSmith, Ideas by TradeSmith, and Crypto by TradeSmith. They also offer TradeSmith Decoder, TradeSmith Daily, and other services.
Trade360 is the newest product from TradeSmith. The company launched the service in 2020.
Overall, the company aims to offer average investors a suite of powerful investment tools to help take control of their financial future. The company claims to have 30,000 members who are tracking over $20 billion of assets over the platform.
You can contact TradeSmith via the following:
Email: support@tradesmith.com
Phone: (866) 220-1107
Final Word
Trade360 is a high-priced investment analysis platform that promises to help ordinary investors become wealthy investors. By following investment recommendations and alerts, investors can grow their wealth and protect any portfolio.
Subscribers receive monthly issues of Trade360. They also get access to stock picker tools, buy and sell recommendations, portfolio analysis tools, investor tutorial videos, and more.
That all sounds good. However, Trade360's pricing, lack of a refund policy, and hidden fees may scare off customers. At $2,500 per year, it's surprising that Trade360 has no cash refund policy. You can request in-store credit, but only within 30 days of your purchase. Plus, one year after buying your subscription, you will automatically be charged $2,500 again for another year.
Overall, Trade360 may provide good investment analysis and recommendations – particularly to investors who believe in timing the market. However, the company's marketing, pricing model, and lack of a refund policy may dissuade investors.