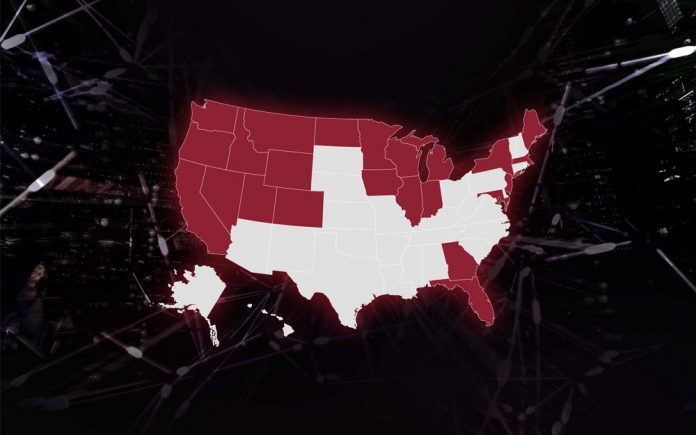 The Casey Research affiliated International Speculator newsletter by Dave Forest has recently been offering a very interesting prospect- buying into their subscription in exchange for advice on what to buy into and this offer seems to be focused around buying into Vanadium, but to understand its importance, you must first understand "liquid electricity" and its place in the future.
Let's review Dave Forest's International Speculator report on liquid electricity cubes and the vanadium metal.
Let's Go Back A Ways
December 23, 2015, saw the first wave in a two-part attack on Ukraine by the Russian government via a cyber-weapon code-named "Crash Override" which cut the power. The second wave then cut communications. Just under a year later, Russia used an AIDS-like computer virus to infiltrate the systems in Kiev, which adapts to the power grid and automatically shut down 1/5 of the grid.
According to the editor of Wired magazine's Nicholas Thompson, this was merely a demonstration by Moscow.
"They're not only shutting down the power grid, they're not only shutting down the railways stations. It looks like they're kind of planning to come after us."
Today
Now, the US power grid is split into only 3 sections- the western US, the Eastern US, and Texas, with about 55,000 electric substations. A report by the Wall Street Journal found taking down just 9 of these
"…could deny large regions of the country access to bulk system power for weeks or even months. If such large extended outages were to occur during times of extreme weather, they could also result in hundreds or even thousands of deaths due to heat stress or extended exposure to extreme cold."  According to the National Research Council.
US intelligence agencies have already detected foreign actors, including Russia, in our grid. Independent reports that Russia is capable of causing
"…physical damage – from causing explosions by overloading power plants, to flooding cities with raw sewage by reversing pumps."
The American Society of Civil Engineers recently gave our grid a "D" grade, meaning the entire system and infrastructure could crumble in the next earthquake or big storm. Currently, blackouts cost the US $150 million per year, more than any other developed nation. These issues are economic as much as they are security-related.
Vanadium and the Cube
"A quantum leap in energy storage technology."- MIT News
"Applications will be installed in business and industrial premises, and in millions of homes." – Forbes
Naria Skyllas-Kazacos, a chemical engineer, discovered that vanadium had energy storing properties and patented the parent of the liquid electricity cube in 1988 but only got recognition when the Defence Department started looking for solutions to power grid attacks and the liquid electricity cube was invented.
Each cube holds two metal cans of liquid vanadium, an electrolyte, in two different charge states (identifiable by color). When activated, the liquid pumps through a stack of power cells resulting in an electrochemical reaction that produces electricity.
This type of battery is scalable to any necessary size, it can be powered using solar, wind, or diesel, and can effectively store excess power from peak sunshine times to be used later on (a first). The battery can also be stored for 25 years without losing its chargeability, Lithium loses 50% in the first 3 years and unlike Lithium, it is also non-toxic and non-flammable, making it safe to store near people.
All of this makes these batteries ideal for businesses, neighborhoods, hospitals- even the Military needing power sources to get to bases in the Middle East without risk of explosion during an insurgency. Just one cube could power a community for weeks, longer with warehouses storing backups nearby.
The Numbers and the Government
The military is already looking to acquire the liquid electricity cube for their bases (more than 1k) and Homeland Security wants it in every neighborhood across the country (more than 150k). There are 5.6 million commercial buildings in the US that will potentially want it, fuelling stations for planes and ships could mean another 10k cube, at least.
The University of California in San Diego already uses a version of liquid electricity technology and save about $850k a month, while the FDA reports an $11 million a year savings on their energy bill. There is a lot of money to be made, and a lot to be saved. This success in early use has led to the extension of the Federal Investment Tax Credit (ITC) for five more years, among other top renewable tax credits.
85% of new cars will be made with vanadium to create lighter, stronger cars to meet the EPA's new standards of fuel efficiency. China announced a need for more because 94% of their 1.38 billion person population lives in an earthquake zone and vanadium can be used to further stabilize infrastructure which tripled prices. President Trump has a new $1.7 trillion infrastructure plan that will include replacing and building across the US with vanadium.
But the global need is predicted to out-pace production by 2025, with production already slowing for 4 years. Mining is unreliable and usually a by-product of mining for other things. However, 3 new mines have cropped up in the US for that sole purpose.
A famous billionaire miner by the name of Robert Friedland said,
"We think there's a revolution coming in vanadium."
When Billionaire fund manager Leon Cooperman told CNBC he believed vanadium is a lucrative long-term play (prices spiked 50% after).
Vladimir Lorich, a billionaire investor, claims it will grow more than Bloomberg's projected 6,500%.
All financial and tech signs are pointing towards vanadium, billionaires are circling, and the weight of the government is now behind it.
Their Offer
Every subscription will come with all the culminated research and advice on investing in vanadium, as well as 2 other investment research packages, and their monthly newsletter which was started by Doug Casey, the founder of Casey Research. He wrote Crisis Investing in 1979 where it spent 10 weeks atop the New York Times Bestseller List and has been a trusted name in investment ever since.
This subscription is not cheap and is meant for people with thousands to invest, to begin with. That being said, there are a savings of $1,005 each for the next 1,000 membership signups, making the total $1,995. This will get you 12 editions of the International Speculator spread out over the year, and the following 3 research and advice reports:
64X Your Money from America's New Security Initiative – all about vanadium and the 3 mines to invest in.
The Golden Ticket – cobalt where consumption is 14x more than the current production.
The Next Super Fuel's 1,540% Windfall – about the goal to unlock Bradt Oil in America and the DRC producing 60% of Bradt Oil currently despite being so unstable.
There are no refunds but if you are dissatisfied in any way, they will give you the amount in credit to buy a Casey Research product, a Bonner & Partners product, or a Palm Beach Research Group product. So if you have the money to spare and wish to build a solid retirement or make a lot long term, this is the perfect offer for you. But remember, only the first 1,000 get that discount!