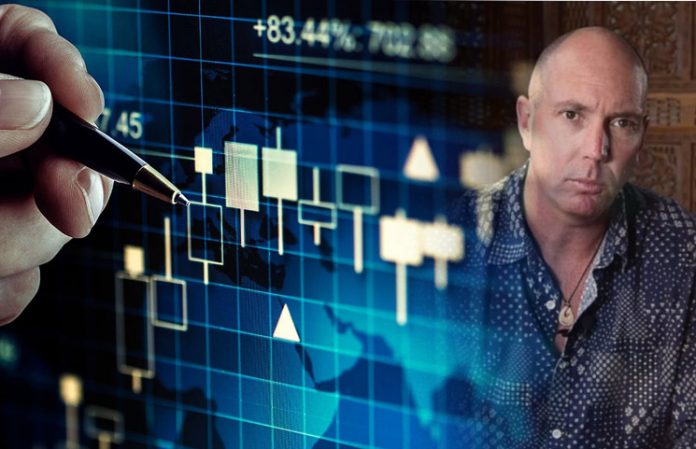 Insider Weekly is a financial newsletter that aims to offer professional investment ideas every week.
The goal of the newsletters, like many other financial newsletters, is to target "huge returns". The newsletter wants to give investors actionable advice they can integrate into their own portfolios.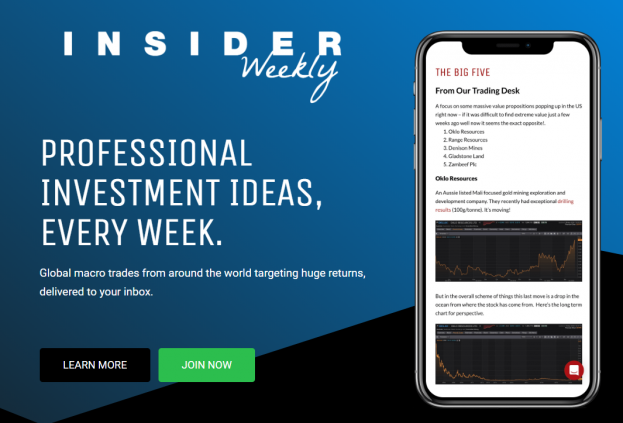 Is Insider Weekly worth the subscription? Should you sign up for Insider Weekly? Find out everything you need to know today in our Insider Weekly review.
Click Here to Get Insider Weekly by Chris MacIntosh and Capitalist Exploits
What is Insider Weekly?
Insider Weekly is a weekly report with investment ideas, trade ideas, and general market commentary.
Insider Weekly focuses on different investment ideas than similar financial newsletters. Even before the COVID-19 pandemic, the newsletter focused on an upcoming crisis – like the market busting.

Some of the underlying ideas of Insider Weekly include:
Bursting of bond bubble
De-globalization
Resource nationalism
High inflation with low economic growth (stagflation)
Large shifts of capital into value
The team at Insider Weekly was talking about these ideas long before the COVID-19 pandemic. Now, this event has poured jet fuel onto all of these investment ideas.
"So the time to join really hasn't been better," explains Insider Weekly in an introductory video.
Insider Weekly is careful to explain it's not a get rich quick scheme, a stock picking newsletter, or some weird type of investment system; instead, it focuses on many aspects of the market around the world, delivering actionable recommendations and investment ideas to subscribers.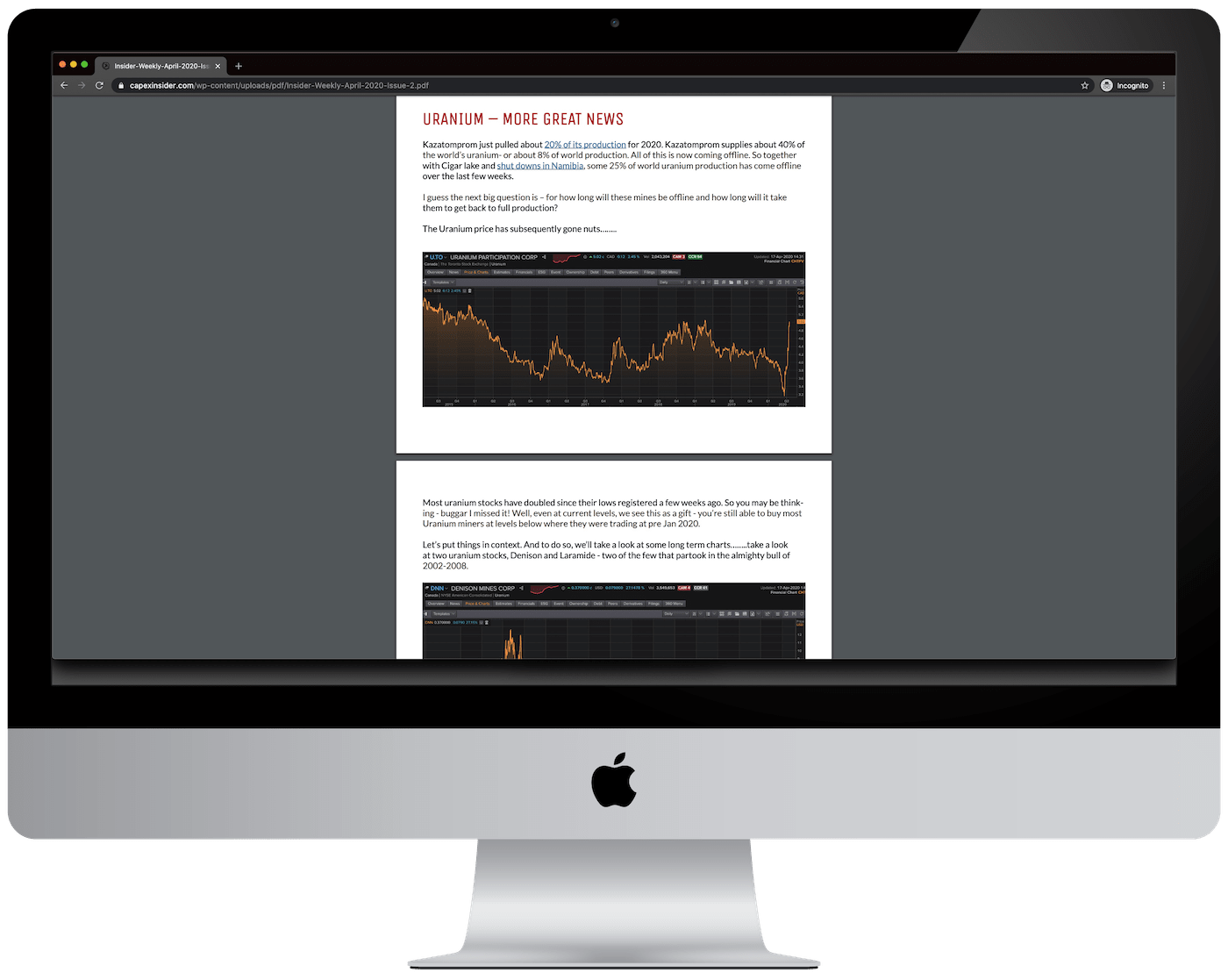 "We're looking at the whole world, and finding value is what guides our thinking and what we share with you as part of the service."
That all sounds good. Let's take a closer look at what you'll learn with Insider Weekly.
What Will You Learn with Insider Weekly?
As an Insider Weekly subscriber, you receive one report each week highlighting market movements around the world. Each report is 40 to 50 pages long.

Subscribers also receive access to a library of videos. One video explains how to manage your portfolio, for example, while another video shows how Insider Weekly staff pick stocks.
Insider Weekly caters to investors of all levels. The newsletter highlights basic investment ideas for ordinary investment ideas. The newsletter may also mention ideas more suited for intermediate or advanced investors – like options trading. However, Insider Weekly does not use leveraging or similar high-risk trading.
Overall, Insider Weekly mostly recommends stocks and ETFs. The newsletter might highlight a growing market or sector, then mention some of the best stocks, ETFs, and companies in that sector. The newsletter explains why that sector will rise or fall, and why each company is prepared to capitalize.
According to Insider Weekly, these investment ideas are designed for medium to long-term growth. The investment ideas won't make you rich quick. Most target a timeframe of years or months.
Topics Covered by Insider Weekly
Insider Weekly covers markets around the world, identifying opportunities in all different sectors. However, Insider Weekly has certain recurring topics, including:
Natural resources
Energy
The US Dollar
Japan
Shipping
Interest rates
Greece
Australian housing
Bitcoin
Who's Behind Insider Weekly?
Insider Weekly is a financial newsletter from a company called Capitalist Exploits, also known as Capex Administrative Ltd. Capitalist Exploits is a Singapore-based financial analysis firm founded in 2010.

The newsletter is led by professional investors with decades of money management and entrepreneurial experience at all levels, including Chris Macintosh and Brad McFadden. Other listed members of the Capitalist Exploits team include Jamie Keech and Harris Kupperman.
Capital Exploits offers three core services, including the newsletters Insider Weekly and Resource Insider, and an investment management service called Glenorchy Capital. The company has over 30,000 subscribers across all its newsletters.
You can contact the company via the following:
Email: support@capitalistexploits.at
Mailing Address: 38 North Canal Rd, Singapore 059294
What's Included with Insider Weekly?
Your subscription to Insider Weekly includes all of the following:
4 issues of Insider Weekly per month
Deep value stock tips
Global macro-economic commentary
Stock screening video
Portfolio allocation video
You get access to all of these items with the $1 free trial. You can pay $1 today, check to see if you like the advice and recommendations, then decide whether or not to continue with the $35 per month subscription.
About the Editors
Insider Weekly is published by two editors, including Chris Macintosh and Brad McFadden.

Chris Macintosh
Chris was raised in Southern Africa but has since lived and invested from 7 different countries. He has previously worked for JPM, Lehman, Robert Flemmings, and Invesco. After growing tired of corporate life, he built multiple million-dollar companies, ran a $35 million venture capital fund, and managed money for private clients.
Brad McFadden
Brad managed money for high net worth clients at Henry Ansbacher. He also ran a proprietary trading book for Rand Merchant Bank in South Africa and Australia. Brad specializes in executing strategies to deliver asymmetric payoffs.
Together the two editors identify opportunities in different parts of the world and asset classes, then explain to subscribers how to execute those opportunities.
Insider Weekly Pricing
Insider Weekly is priced at $35 per month.

You must start your subscription with a $1 trial. You pay $1 for a 30-day trial, then receive 4 weekly reports and access to videos. You will receive alerts when your trial is about to expire. If you choose not to cancel, then your subscription will be automatically renewed at $35 per month.
To cancel your subscription, contact the company at support@capitalistexploits.at
This week's newsletter will be sent to your inbox immediately after you sign up.
Final Word
In an industry filled with get rich quick schemes, investment systems, and over-hyped stock picking newsletters, Insider Weekly promises a more normal approach to investing.
Insider Weekly is designed for beginner, intermediate, and advanced investors. Each week, subscribers receive a 40 to 50 page newsletter in their email inbox. The newsletter highlights market movements from around the world.
The newsletter covers a range of topics, including commodities, foreign currencies, real estate, and more. It's edited by two men with combined decades of money management and entrepreneurial experience.
Insider Weekly is priced at $35 per month. You start with a 30-day trial for $1. To subscribe to Insider Weekly today, visit the official website at CapexInsider.com.
Click Here to Get Insider Weekly by Chris MacIntosh and Capitalist Exploits