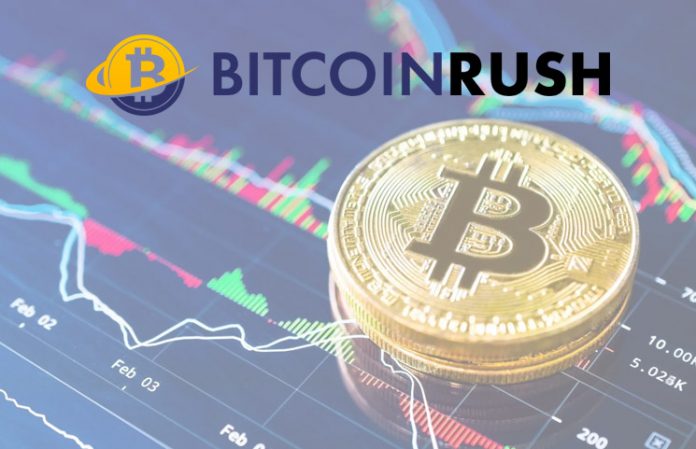 It has come to our attention that a new cryptocurrency app called Bitcoin Rush has recently surfaced on the internet. According to the claims made, consistent profits can be generated thanks to its "industry-leading software application experience." With an overall accuracy/win rate of 99.4%, individuals who join this app will be able to make thousands of dollars a day. In fact, information regarding Bitcoin and the cryptocurrency market as a whole is said to be made available 0.01 seconds well before the real market. This is all deemed possible largely due to the algorithm's efficiency
With that in mind, here's what we have managed to gather regarding the Bitcoin Rush app, how it works and the processes of getting started among others. This should give investors are an overall idea as to whether or not this app is legitimate.
Watch The Investment of the Decade with Teeka Tiwari Today
What is Bitcoin Rush?
Bitcoin Rush is portrayed as a trading app that frees individuals of financial turmoil. With emphasis placed on the cryptocurrency market, this app is deemed appropriate for anyone looking to invest in Bitcoin.
What is there to know about the Bitcoin Rush's algorithm?
Not much has been disclosed regarding the algorithm besides the aforementioned accuracy and efficiency rates. What we do know is that its code allows individuals to either place manual trades or let the system place automatic ones. Here are other facets that theoretically make this app superior:
Ability to pinpoint profitable trade setups
Profits as much as $1000 per day can be generated by spending a few minutes
It adheres to KYC and AML protocols to protect one's privacy and security
The U.S. Trading Association named the app, "the top trading software"
Who is behind the Bitcoin Rush app?
Just like details regarding the algorithm, that of the team itself have also been masked. Individuals are only told that those behind the app come from diverse professions (i.e. economists, computer experts and traders) with a combined professional experience of 100 years.
How does one get started?
To get started, all one must do is register for a new trading account, deposit one's funds (i.e. minimum of $250) and start trading. There are "no fees" whether it be "hidden, commissions, or non-refundable fees."
Final Verdict
All-in-all, there does not appear to be anything legitimate when it comes to the Bitcoin Rush app. Its lack of transparency, over-the-top claims, and it being priceless are all factors that make this endeavor doubtful. For starters, individuals are neither provided with a detailed background on the team nor are informed of the algorithm and its function. Not knowing the masterminds behind this system, let alone how it actually works hints suspicion.
Next comes their claims, which are far beyond realistic. For a system to be rated as having a win ratio of 99.4%, details regarding the back-testing or some form of track record should have been disclosed. In addition, individuals are given the impression that a starting capital of $250 suffices to makes daily income of $1,000, which is impossible given the market's present position.
Most of all, the fact that a "record-breaking" system like Bitcoin Rush is being offered for free screams forgery. In such cases, one can expect their credit card accounts to be breached the moment one signs up. In conclusion, Bitcoin Rush is no different than Bitcoin Lifestyle, and Bitcoin Cycle, as all three appear to reproduce the same false hope but under different names. Hence, it might be best to either proceed with caution or disregard it completely.