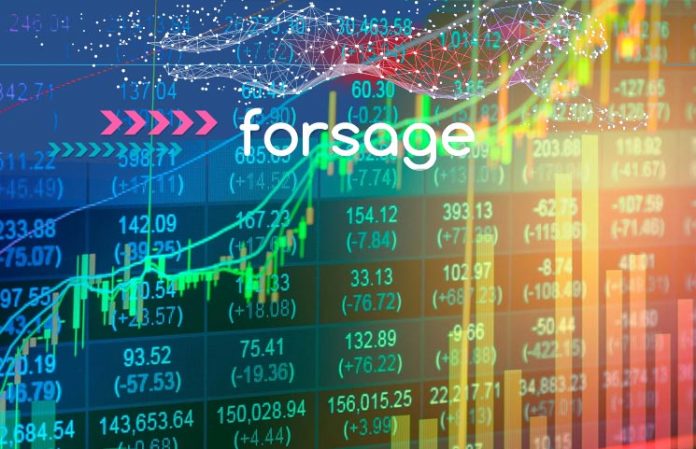 There is a high chance that someone might have introduced you to this business opportunity, and you are here to learn all about it.
The good news is that this review will work you through the company, products, and compensation plan for you to make the right choice.
About Forsage MLM Company
Forsage Tron is a smart-contract cryptocurrency earnings program that you can use anywhere. There is no time limit, target, or pressure with the program. The owner: Lado Okhotnikov, was revealed after the Philippines issued an SEC fraud warning about it.
SEC said the following:
"FORSAGE is NOT REGISTERED with the Commission and OPERATES WITHOUT THE NECESSARY LICENSE AND/OR AUTHORITY to solicit, accept or take investments/placements from the public nor to issue investment contracts and other forms of securities defined under Section 3 of the Securities Regulation Code (SRC)."
The said scheme employed by FORSAGE clearly shows indication of a possible Ponzi Scheme where monies from new investors are used in paying "fake profits" to prior investors and is designed mainly to favor its top recruiters and initial risk takers and is detrimental to subsequent members in case of scarcity of new investors.
Hence, the public is advised NOT TO INVEST or STOP INVESTING in any scheme offered by FORSAGE or such other entities engaged in smart contracts, cryptocurrencies, and digital asset trading that are not registered with the Commission and the BSP."
The Philippines government has warned that anyone caught promoting Forsage may face 21 years in prison.
Meanwhile, Forsage Tron stated that its program is a " Revolutionary Smart Contract " technology that provides decentralized market participants with the ability to engage in person directly and business transactions.
The ForsageTron Decentralized Matrix Project's Smart Contract is publicly and perpetually available to view on the TRON Blockchain."
It is essential to know that the Forsage Tron domain "forsagetron.io" was registered privately on July 2nd, 2020.
Why did Forsage use tron?
Forsage formally used Ethereum, and it almost hit 1 million members, but it was greatly affected by the high GAS fee, which cost more than $50 to $100. Forsage then moved to Tron to solve the GAS fee issue.
Features of Forsage Tron
·         Immutability
Daily access to the Forsage Tron projects to enable continued participation in the matrix project.
·         Transactional security
According to Forsage, network nodes irrevocably record and store transaction history of all members of its community on the Ethereum blockchain.
·         Instant P2P payments
Forsage says its smart contracts are nothing more than a payment gateway that aids its P2P commission payments between program participants.
Forsage says it is a decentralized network after all, after claiming there is no owner but a P2P smart contract, it is owned and created by Okhotnikov. Forsage has no retail product or services; all you can do to earn is by being an affiliate and promote their affiliate membership.
Forsage tron compensation plan
Forsage Tron affiliates purchase 0.05 ETH matrix cycler positions. The matrix sizes in the cycler positions are 3×1 and 2×2. A 3×1 matrix only needs three positions to be filled, while a 2×2 matrix begins with two positions on the first level, which expands on the second level.
Overall, there haven't been any changes to the way the compensation plan works on Forsage Tron if we are to compare it with the original Forsage, except for the fact that you have to invest in Tron instead of Ethereum.
Joining Forsage Tron
Forsage Tron affiliate membership is tied to a 700 TRX cycler position purchase. It is also essential to know that everything you will do on Forsage Tron is just buying matrix positions to recruit others to do the same to earn commissions, which are paid in TRX.
Final Verdict
So is Forsage a scam program, or is it legit? Well, let's reveal some facts. The scammers who stole the most money on Forsage are eager to ensure the theft still lingers. Forsage Tron is just a reboot: same website script and contract script. The only different thing is the name and the cryptocurrency added to the contract script.
Vitaliy Dubinin, Ankur Agarwal, and two other guys are the Forsage leaders who joined Okhotnikov on the Fortron announcement webinar.
Meanwhile, Dubinin boasted he was able to buy a Mercedes E300 with the money he stole through Forsage.
The scheme behind Forsage Tron (FORTRON) is the same as that of Forsage. For the vast majority of people at the top of the company-wide matrix to succeed in their theft to buy luxuries, then the majority of people below would have to lose money.
According to Forsage's Alexa web traffic estimates, most victims are in the United States, Nigeria, and India.