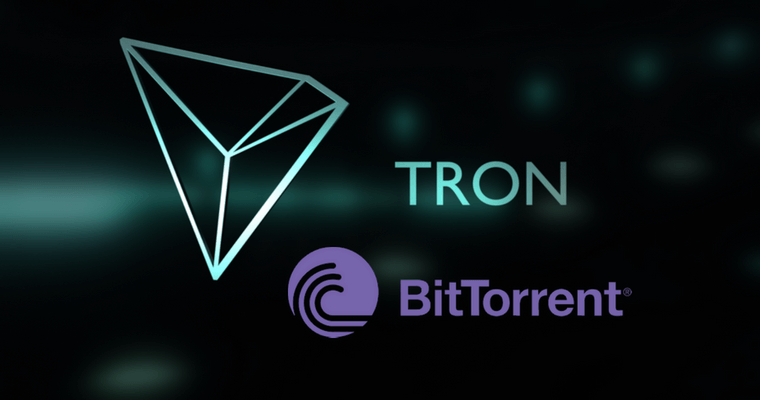 A Blockchain Startup which is known by the name, Tron has finally acquired BitTorrent. BitTorrent which is one of the world's leading file-sharing service used by 100 million users has been reportedly purchased by Tron for about a total of $126 million in cash.
BitTorrent will continue its operations as it as and work out of Tron's San Francisco office in the near future. BitTorrent has declared before a month that it has not made any plans to change what it does or charge for the services it provides. Justin sun, founder of Tron stated that this deal has made its company "largest decentralized Internet ecosystem in the world."
Tron has not made any official announcement about what it will do after this deal with BitTorrent. As per reports, Tron has acquired BitTorrent for $126 million in cash, but none of the companies have provided any financial details.
As per one of the statements in June 2018, BitTorrent declared that it will not be a part of Blockchain Calculations in its app in near future. The statement was "We wish to reiterate that BitTorrent has no plans to change what we do or charge for the services we provide. We have no plans to enable mining of cryptocurrency now or in the future. BitTorrent has been a pioneer of peer-to-peer file sharing and we believe our vision of democratizing the Web by enabling decentralized, resilient access to information remains as relevant as it was when we started."
As described above, acquisition details are not still clear at the moment, hence we are not sure whether all BitTorrent services such as BitTorrent Now will run or will be closed. Moreover, whether BitTorrent will launch new services known by its own brand or Tron will take all the resources from BitTorrent to provide its own services.
Back in 2016, BitTorrent has released its own music and movies streaming app known as BitTorrent Now for Android and iOS users. In the same year, the firm closed its LA studio and released its CEO Robert Delamar, and was also reported to close BitTorrent Now, only because of unmanageable spending on its new service. Also, it was stated that BitTorrent was in a bit of disturbance and the investment made in BitTorrent Now was costing a huge loss to the company.