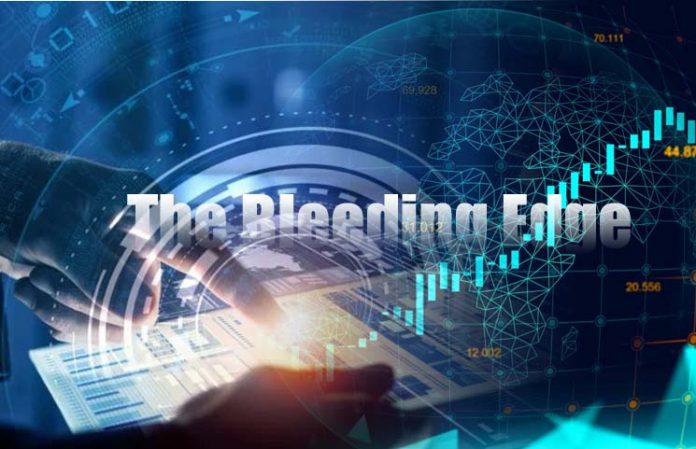 What is the Bleeding Edge?
The Bleeding Edge is a newsletter that offers investors insights on technology investments. The term "Bleeding Edge" refers to products that are beyond technologies that exist today or simply put, products that have been considered as new and revolutionary. What makes firms that utilize bleeding edge unique is that they stand out as a first mover, potentially making their stock values quite impressive.
Check Out Jeff Brown's Investment Insights Here
Who is behind the Bleeding Edge?
The investing expert behind the Bleeding Edge is Jeff Brown from Bonner & Partners. Brown is proclaimed as a high technology executive with 25 years of experience, hence allowing him to pinpoint tech firms that have the potential to exponentially grow.
His expertise within the tech industry ranges from semiconductors and mobility to broadcasting, video technology and IT networking and security among others. Besides the Bleeding Edge, Brown also offers other research services including The Near Future Report and Exponential Tech Investor.
How does the Bleeding Edge work?
To get access to Jeff Brown's perspective and detailed research on the tech industry, investors have been advised to subscribe to the Bleeding Edge by entering their respective emails. Over the course of time, Brown will send out issues of his newsletter as well as alerts.
How much does the Bleeding Edge service cost?
Interestingly, the Bleeding Edge newsletter is free of charge.
Is the Bleeding Edge a legitimate service?
Based on the expert behind the Bleeding Edge, the service offered appears to be worth considering. Given that it is free of charge, there does not appear to be any harm in looking into what's been shared. That said, the industry in which Brown typically invests in involves a lot of new technology.
For instance, he is a big fan of 5G technology, which is relatively new. With new findings comes risks such as the possibility that it might not function as expected or the mere fact that something bigger and better might overtake it. Ultimately, one should consider pairing Brown's advice to additional research if the field of technology is not one's strong suit.