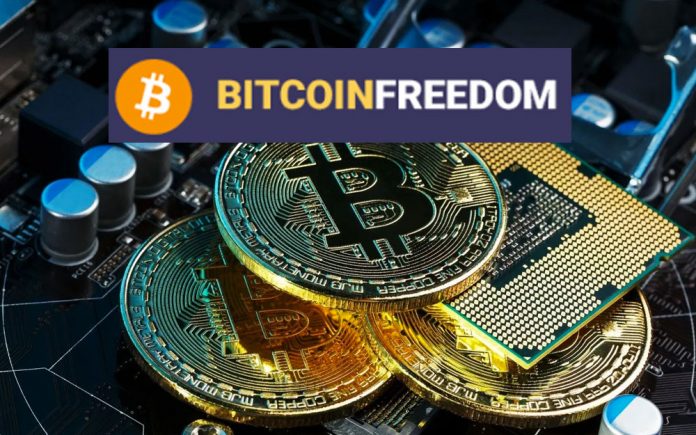 Before you consider investing in Bitcoin Freedom, potential investors should be aware that this system is in fact a huge gamble. The selling website contains fake feedback responses and claims, not to mention it's built with stock images and littered with false trading information.
Learn About the Number One Crypto Investment of the Decade Here
What Is Bitcoin Freedom?
Bitcoin Freedom claims to be just like all other Bitcoin trading robots online, and even more efficient at generating immense profits for those who invest in it. The developers of this system are saying that Bitcoin Freedom can help investors make up to $5,000 a day. According to studies, this promise can't be fulfilled. It's only a way to attract consumers to put their money into Bitcoin Freedom.
The cryptocurrencies for which this system is designed to operate with are Bitcoin (BTC), Ethereum (ETH), Monero (XMR), Litecoin (LTC), and others. Looking at Bitcoin Freedom's features, it can easily be seen that it can't be in any way useful or efficient, not to mention this system's developers are saying their software can help even those who don't have any crypto experience make colossal daily profits.
The idea that people can't know anything about crypto trading and still earn trading them by becoming  involved is completely bogus. Bitcoin Freedom uses it to attract more people to put their money into their trading system that provides no educational tools or features either.
Why Does Bitcoin Freedom Looks Suspicious?
Here are a few of the things that make the Bitcoin Freedom system looks suspicious,
No Regulations
First of all, Bitcoin Freedom runs without any license, so no regulatory agency is monitoring their activity.
Lacking Transparency
Furthermore, there's no mentions about their fees, nor any risk disclosures, so those who choose to invest in Bitcoin Freedom could be making an uninformed decision.
Fake Reviews
The wild claims of gains and endorsement of this system are obviously fake because the profits they're talking about are impossible to be generated in the timeframe mentioned.
A Pushy Marketing Approach
Bitcoin Freedom is endorsed through messages like "Free to Join" and "Spots Are Limited". Similar systems with a good reputation never put such pressure on their potential users.
Many Negative Reviews Online
There are many negative reviews to be found on the Bitcoin Freedom software online. Many of those who invested in this system said they didn't make any profit whatsoever by using it. Also, Bitcoin Freedom doesn't disclose the losses their traders had. On the contrary, it says it's risk-free, which is something unheard of in the world of trading. Aside from all these legitimate doubts, there's no way of knowing who even created Bitcoin Freedom. There's as well the doubt that the software places trades logically and not at random.
Those who have lost money using this system can ask for help in recuperating their funds, but this is a rather lengthy and strenuous process. So, the best advice is to invest your money in a more reputable and fully disclosed investing and trading systems that are regulated and have a good reputation, especially if you are new to the game.
Learn About the Number One Crypto Investment of the Decade Here