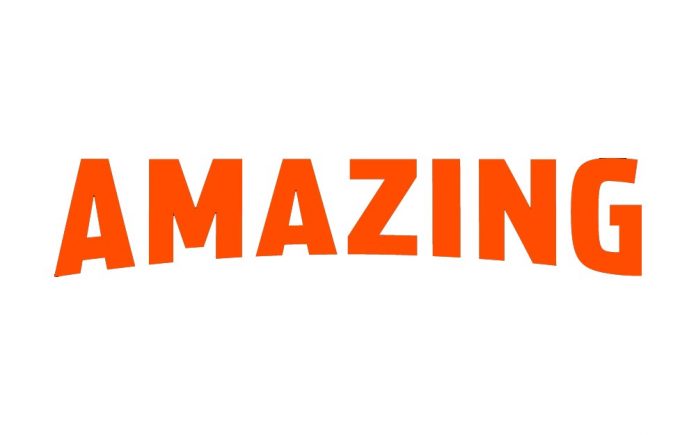 Co-Founder of Amazing.com, serial entrepreneur and investor, Matt Clark is initiating a free online training in which individuals will be well-informed on the do's and don'ts of starting an online business. Ever since COVID-19 locked society within four walls, ongoing traffic was no longer witnessed on the streets, but instead on online retails. According to Clark, most jobs will probably remain in the comfort of one's home with other industries potentially following suit. Moreover, he said:
"Businesses built in the old world can no longer thrive in this new world […] If you're looking for a new way to build wealth and earn an income from home, now is the perfect time to start an online business."
With that in mind, here's what there is to know regarding this upcoming free training:
What is Amazing.com's free training about?
Amazing.com was created to help individuals build successful businesses with the ultimate goal of attaining financial freedom. All instructors are believed to excel in various fields, and through this free online training, one can expect to learn an array of strategies, essential technologies and even things to avoid in order to achieve quantifiable results.
Who are the hosts of Amazing.com's free training?
The hosts of the free training are Matt Clark and Mike McClary. Besides co-founding Amazing.com, Clark is known for his success in co-creating the Amazing Selling Machine (ASM) course, one that is considered fundamental in starting a new business and eventually securing one's finances. To date, he's coached thousands of students who went on to selling their own goods and services on renowned platforms.
On the other hand, we have Mike McClary, who also contributed in putting together the ASM course. McClary seems to have started from the bottom, as he once sold his products on Amazon as well. To add to this, he supposedly has passion for teaching and is hopeful that he can bring the best out of people.
In addition to these two individuals, each webinar will introduce three unique guests. While the details are kept hidden as a surprise factor, it has been disclosed that each of them has a success story to share, especially in regard to at-home businesses.
What will I learn during the Amazing.com free training?
During this free training, Clark alongside Mike McClary and a number of guests will cover:
How the changes in 2020 will open doors to building wealth through a single opportunity
How to make the most of the lockdown and to create a consistent income out of it
The five essential and simple-to-execute steps to start, grow and scale one's business
Select platforms deemed easiest, fastest and cheapest to use
How to make use of data to sell ideal products
An old trick within retail for about 100 years now and how it is poised to increase product traceability
When will Amazing.com's training take place?
Unlike most trainings, this one will take place three different timeslots. Below are the times and dates one can sign up for:
Thursday, June 11 at 12 p.m. EST or:
9 a.m. PT
10 a.m. MT
11 a.m. CT
Thursday, June 11 at 8 p.m. EST or
5 p.m. PT
6 p.m. MT
7 p.m. CT
Friday, June 12 at 3 p.m. EST or
12 p.m. PT
1 p.m. MT
2 p.m. CT
Who do I contact regarding the Amazon.com training webinar?
For any questions regarding the soon approaching training session, customer service can be contacted in the following ways:
Phone: (888) 415-0615
Email: support@amazingsellingmachine.com or by filling out a form here.
Final Thoughts
With the potential individuals have in making money off of the internet, Amazing.com put together a free training that could serve as a foundation to new online businesses. From the fine details for setting up a business to launching it will be revealed in a span of two hours. In addition, individuals will get the chance to listen in on real-life experiences and how the steps taken by successful entrepreneurs can be replicated. What makes Amazing.com stand out is their clientele, which include names such as Sir Richard Branson, Robert Kiyosaki, John Mackey, Dave Asprey and Sara Blakely to name a few. Hence, there's much to acquire in the time to come! For more information, visit here.