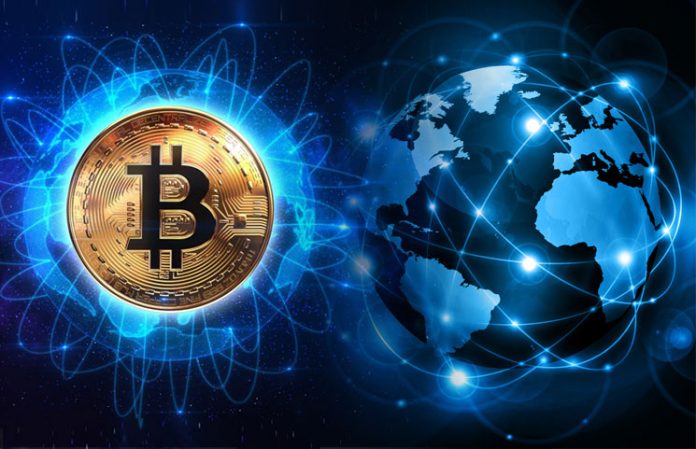 Founded by famous internet marketer Rahman, the Digital Network claims to be a service that can help any of its new members earn at least 10 Bitcoin (BTC) every month, just if they use a computer connected to the Internet.
In other words, the Digital Network team and Rahman are leveraging the cryptocurrency market and experience to help people get ahead in the BTC space. Rahman is known for creating systems that have helped subscribers earn BTC on demand without any problem, but only for as long as his instructions have been followed.
Let's review The Digital Network and see if this bitcoin multiplier opportunity is legit or it is a scam opportunity like so many are given this style of concept and formula.
See the Investment of the Decade using Genesis Technology
How Can People Join and Use the Digital Network?
Right on the landing page of the Digital Network, there's a form for new subscribers to put in their email address and name. After they've done all that, the program creates for them new accounts through which the main portal can be accessed. Credentials are sent via email. While it's free to join the program, the products still have to be bought.
It's Free to Join the Facebook Digital Network Program
It's recommended for new subscribers to join the Facebook Digital Network program for free. Here, they will be explained how the system works and how they can make at least 10 BTC every month.
There's Also a Referral System
For every lead generated, people in the Digital Network program are paid a certain amount of money in BTC. If they want to generate more leads, they just need to direct their traffic towards clicking a certain link provided to them by the Digital Network.
How the Digital Network Can Earn People BTC?
As said before, the Digital Network pays in BTC for new clients referred to its program. There are 3 levels in which referrals are being remunerated, also 3 products that can be advertised to new people. These products are:
The Million Dollar Starter Pack, which costs only $47 and gets those advertising it a 40% direct commission on the first level, a 10% on the second level one and 5% on the third level.
The Bitcoin Multiplier costs $497 and teaches people how to make a passive income while improving their content strategies. The commissions for this product are spread just like for the Starter Pack.
For $1,997, subscribers can get the Advanced Underground Secrets of the Billionaires, which can teach them how to grow a company from scratch. Rahman himself tells them how paid advertising should be used and how they can increase their earnings. When it comes to the commissions paid by this program, these are the same as with the other first 2 products.
The All-In Package Is Really Special
Aside from these 3 products, there's also the All-In Package, which is very special and brings commissions from the previous programs too. Rahman claims this package is the easiest way to make a lot of money through his platform. It costs $1,247 and pays the commissions according to levels, just like with the other products, only that it does it for all 3 of them.
All in all, Rahman's Digital Network is worth giving it a shot if you have a high risk tolerance and don't mind the high probability of losing funds should this go under at any given moment.
While it sounds good to say it doesn't only teach people how to make at least 10 BTC a month, it also pays them for advertising, which means it's a win-win strategy. However, as many know how bitcoin multipliers work in regards to earning actual profits before the carpet is pulled out from them at a moment's notice, there are far more ways to learn how to earn bitcoin online than risky bitcoin multiplier programs that rely on referrals more than actual methods of generating new crypto profits.
For those looking for a sounder, more proven cryptocurrency investment opportunity, make sure you check out "The Investment of the Decade" to see why the genesis technology is the number one way to grow your wealth and financial portfolio in 2020 and beyond.