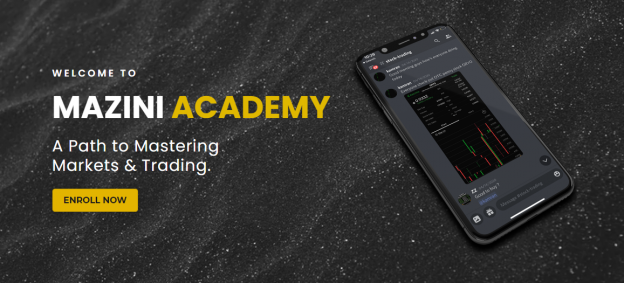 Mazini Academy is an online trading community focusing on stocks, options, crypto, and forex.
Anyone can subscribe to Mazini Academy for $250 per year. Subscribers access beginner training videos, trading channels, and a private stock trading community.
Is Mazini Academy worth the price? How does Mazini Academy work? What will you learn by signing up for Mazini Academy? Find out everything you need to know about this online trading community today in our review.
What is Mazini Academy?
Mazini Academy is an online community of traders. You pay $250 per year to join the community, then get access to training tools, trading strategies, and an online community of like-minded individuals.
The Mazini Academy team claims to teach you the exact strategies and calls they use to be successful traders:
"Mazini Academy is the leading source of knowledge on all markets. Not only do we practice what we preach and are able to make significant returns for ourselves, we also share our EXACT strategies and calls so you can trade and learn alongside our experts!"
By subscribing to Mazini Academy today, you can learn how to analyze and invest in stocks, options, foreign currencies (forex), and cryptocurrency, among other assets.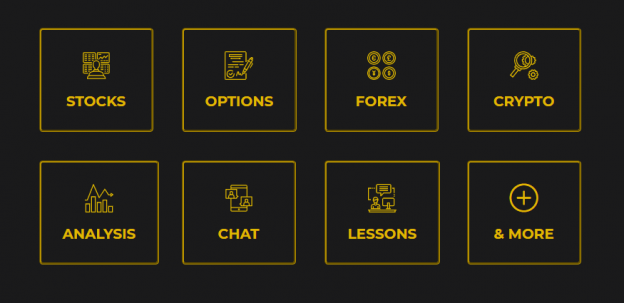 Mazini Academy appeared online in late 2018. The training academy is led by Jay Mazini, a trader well-known for his social media following. Jay has 884,000+ followers on Instagram. Jay recently filmed a video with 50 Cent where he gave $30,000 to Burger King workers.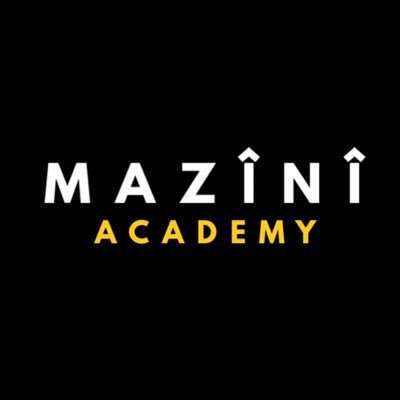 Most Mazini Academy interactions take place over Discord. Traders access up-to-the-minute news and market analysis, view the latest trading news, and share trading strategies. You can interact with Jay Mazini and other expert traders in real-time.
As shown in the screenshot above, traders can ask the community for personalized investment recommendations. You can ask if a specific asset is good to buy, for example, and the community will respond with customized investment recommendations. It's unclear if these recommendations come from Jay Mazini himself – or from other traders in the community.
Mazini Academy also recently announced an in-person class on September 14 marketed as a "Celebrity Stock Class".
What Will You Learn in Mazini Academy?
Overall, the goal of Mazini Academy is to give students "a path to mastering markets and trading". You pay to join the community, then get access to expert trading advice, stock recommendations, trading strategy analysis, and more.
The company focuses on stocks, options, forex, and crypto. Students can discover the exact trading strategies used by today's top experts, including the strategies they're using to consistently generate profits in any market.
Core features of your Mazini Academy subscription include:
• Access to private stock community
• Access to 20+ trading channels
• Access to beginner training videos
• Learn how to analyze and invest in options, stocks, forex markets, and crypto
Beyond that basic information, Mazini Academy provides limited information upfront about how it works, what students learn, or how the content is delivered. We don't know if traders get access to videos and guides, for example, or if all material is shared over Discord. The only way to learn more about Mazini Academy and how it works is to sign up.
Overall, Mazini Academy seems to be catered mostly to beginner and intermediate traders who want to take the next step. The Mazini Academy website is filled with testimonials from people with "zero experience and zero knowledge about trading". These students claim to have followed Mazini Academy's trading advice to help grow their portfolio.
Unlike other trading academy systems, Mazini Academy makes no dramatic claims about earnings. The website is not filled with people who made millions of dollars following Mazini Academy's advice, and students are not dazzled with insane earning claims.
Mazini Academy Pricing
Mazini Academy is priced at $249.89 per year.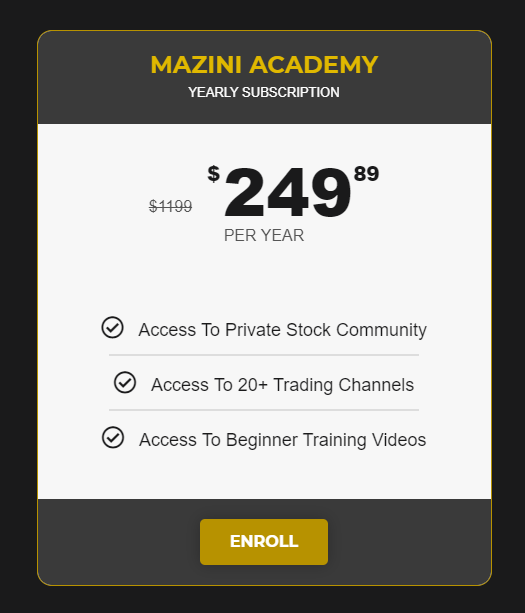 You can pay online using your credit card or debit card (via Stripe).
Mazini Academy Celebrity Stock Class
In September 2020, Mazini Academy announced an in-person trading class called the Celebrity Stock Class. That class will take place in-person at an event center in New Jersey. The Celebrity Stock Class is priced at $500, and Mazini Academy will give away bonuses throughout the class.

Here's how Mazini Academy is marketing the class:
"We have never offered something like this before and you will never be offered this deal again. For the first time ever you will be able to learn from the mind of Jay Mazini & follow his logic behind the million dollar trades he makes every single day. Jadakiss, fabulous and Jay Mazini will be doing a giveaway right after the six hour class."
Mazini Academy also emphasizes the value of the class, allowing students and non-students alike to learn from the best without spending a fortune:
"You'll never find a ticket this cheap again. We made this price affordable for everybody so you can cover flights and hotels for those coming out of state. Seats are limited and will sell out fast. As we sell more seats we may increase the price."
The Mazini Academy Celebrity Stock Class will take place at the Legacy Castle in Pompton Plains, New Jersey.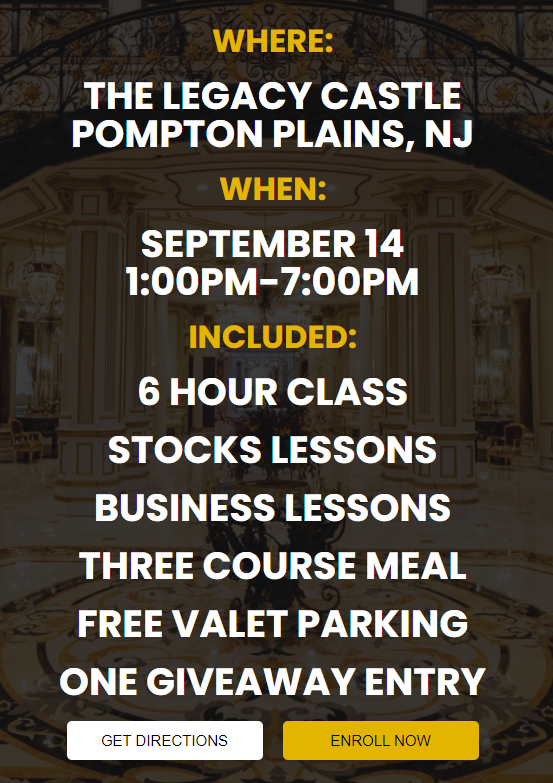 Your ticket price includes:
• Lessons on stocks and business
• One entry in the bonus giveaway draw
Where: The Legacy Castle in Pompton Plains, New Jersey
When: September 14, 2020 from 1pm to 7pm EST
Price: $499.89
Jay has not disclosed what types of bonuses he will be giving away after the class. However, he claims he'll pass out money to winners and students immediately after the six hour class, including "random people" and "random amounts" of money.
Don't miss out September 14, one of the biggest giveaways I'll be doing right after the Stock & Business class. Passing out money to winners/students right after the 6 hour class. Random people, random amounts. Click the link in our bio to read more 🙏🏻🙏🏽🙏🏾📚🖊🎥

— Jay Mazini (@JayMazini) September 10, 2020
About Jay Mazini
Jay Mazini is a 25-year old investor and entrepreneur with a reported net worth around $8 million. He lives in New York City. His real name is Jebara Igbara, and he was born on May 27, 1995 in Palestine.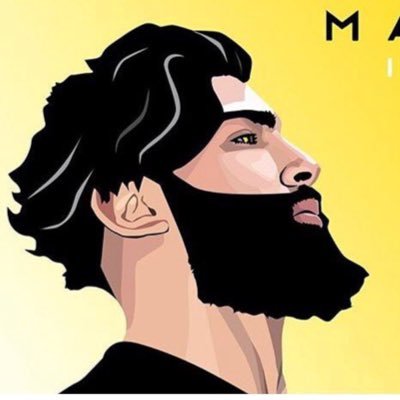 Jay Mazini is connected to the rap scene through friends like rapper Dave East, with whom he started a clothing line.
In September 2020, Mazini filmed a video with rapper 50 Cent where he gave $30,000 cash to drive-through Burger King workers in Queens, New York. The pair handed stacks of cash through the drive-through window to exhilarated employees. As part of Mazini's celebrity trading class in September 2020, he is also partnering with rappers Jadakiss and Fab.
Jay claims to have started his entrepreneurship journey at age 14 using his life savings of $400. By age 22, he had earned $8 million. It's not totally clear how Mazini made his money, but his social media presence suggests it was a combination of his clothing line, trading activity, and other entrepreneurial activities.
Online sources tell us that Jay Mazini has a current net worth of around $8 million. However, the Mazini Academy website also claims that Jay makes "million dollar trades…every single day". Typically, people with a net worth of $8 million aren't gambling 1/8th of their net worth every day, so it's unclear what types of trades Jay really makes. It's possible he's worth more than $8 million. It's also possible he does not make $1 million+ trades every day.
Jay also claims he earns a Lamborghini in "30 minutes on a good day while trading stocks", which suggests he has a higher net worth than $8 million.
In 2020, he posted a photo of himself on social media sitting on the minivan he used to own in 2016.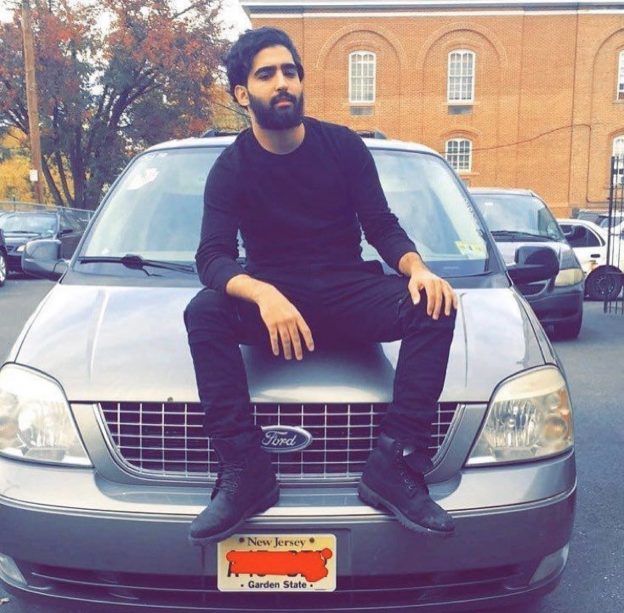 Overall, most information about Jay Mazini online seems to come from lower-quality websites and news sites. Until the September 2020 Burger King incident with 50 Cent, Mazini had not been widely covered by any mainstream media outlets.
About Mazini Academy
The Mazini Academy team filed a trademark request for Mazini Academy in November 2018. The company described their services as "conducting workshops and seminars in business and entrepreneurship". That trademark request was denied in 2019, then abandoned in 2020. The trademark request shows Jay Mazini's real name, Jebara Igbara.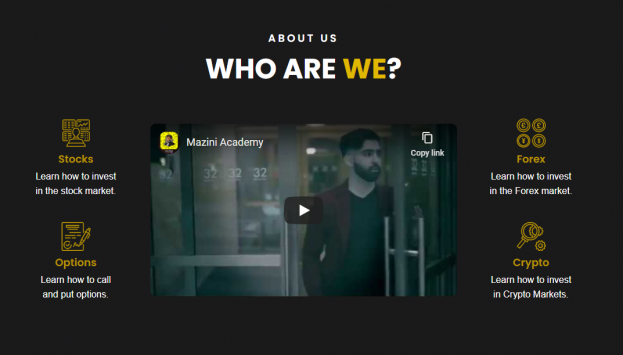 You can contact Mazini Academy via the online email form at MaziniAcademy.com.
Final Word
Mazini Academy is an online trader education program launched by Jay Mazini. You pay $250 per year to gain access to a community of traders. You can view the strategies that Jay Mazini and other expert traders use when trading forex, options, stocks, and crypto.
In September 2020, Jay Mazini made headlines for filming a money giveaway with 50 Cent. At the same time, Mazini announced a celebrity trading class in New Jersey. The six-hour class will take place September 14 with celebrity appearances by Jadakiss, money giveaways, and more.
To learn more about Mazini Academy and how it works, visit online today at MaziniAcademy.com toady.
.
.
.
.