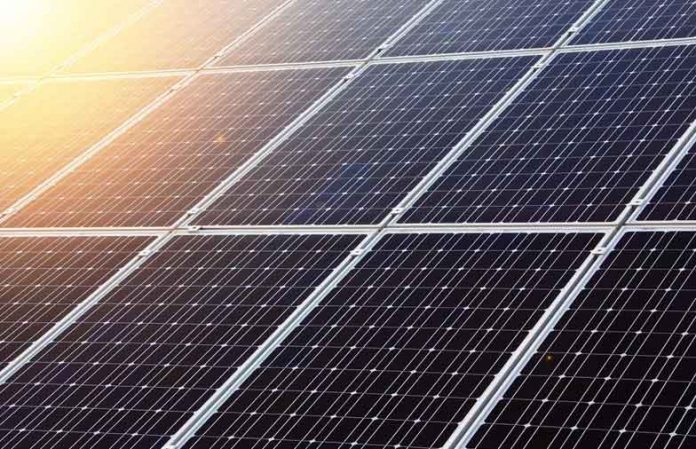 Recently, there has been a number of investment opportunities that are believed to bring in a minimum of double to triple-digit gains. If you've come across the Dark Burst presentation, this allegedly has the potential to bring gains as well. What is Dark Burst and who's behind it? Here's what there is to know:
What is the Dark Burst?
The Dark Burst solar technology presentation is a new advertisement for Robinson's recently established, investment advisory service called Radical Technology Profits. What makes this service unique is a particular device, which many anticipate is the Enphase microinverter.
The Role of Microinverter in Solar Panels
Solar panels work by absorbing sunlight and converting it into direct current. However, it's the presence of microinverters, that allow direct current to be converted to alternating current. The end result is what we use in our homes: electricity.
As per the claims made, the Enphase microinverters were found to produce more energy in comparison to other technologies. Additionally, each microinverter works independently that way each panel performs at its maximum; making it more reliable. With the embedded "Burst" technology, microinverters might work by producing more energy regardless of whether the sun is present or not.
Is Michael Robinson a reliable resource?
With the information shared in his service, it is important to assess whether Robinson is an expert in the field. Currently, he is a financial analyst at Money Map Press and Money Morning. It's his Nova-X Report that has impressed many thus far, therefore, the anticipation for Radical Technology Profits is relatively high. Besides his work, he has also taken on many roles within the financial industry such as a consultant and board member for venture capital firms among others.
Is Dark Burst Solar Technology Worth Getting Started With?
Consumers will receive the Dark Burst Radical Demand Tracking System (RDTS), which contains detailed steps as to how one can invest in the firm behind the aforementioned device. Unfortunately, the service is only free for those who become a member of Radical Technology. In doing so, investors will have access to updated alerts, briefings, a members-only website and full support in case any doubts need clarifying.
How much does the Radical Technology Profits service cost?
On that note, for a yearly membership, the investors are expected to pay approximately $1,450. As it turns out, there's a refund policy present as well. That is, if investors are unable to make their $2000 investment into a $20,000 investment, then the entire subscription fee will be returned.
Final Thoughts
Overall, many within the investment field appear to boast Robinson's predictions based on their personal experiences. Hence, he has successfully garnered the trust of many. Additionally, the so called "Dark Burst" technology is anticipated to be the Enphase microinverter. This is an actual device that has undergone tests. While the end results showed a positive impact on producing solar energy, it has yet to be tested by the general public.
Speaking of the service's price factor, many deem it to be higher than his usual services. By the month, investors are expected to pay roughly $120.83. That said, the pros outweigh the price here, as full support is being offered. Not to forget the fact that a refund policy is also in place!
As for how much of an impact Dark Bust can have, the presentation shared California's plans on increasing renewable energy in the state, with the industry already valued at roughly $32.5billion. So, the opportunity to make gains are fairly high, even if the firm behind "Burst" technology manages to make up 5 percent of the entire market.