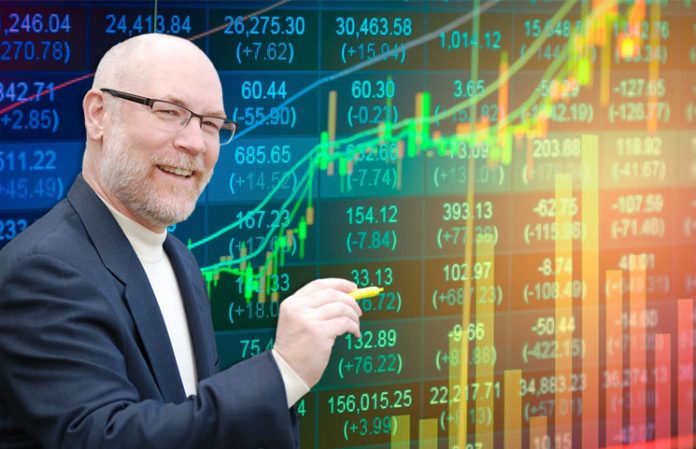 As more and more investment-related services are made available, it becomes crucial to assess their overall value. That said, the purpose of this review is to provide a complete breakdown of Dean Jenkins' Follow Me Trades. Throughout this piece not only will one come to understand the aims behind Follow Me Trades, but also the man behind it and his approaches.
What is Follow Me Trades?
Follow Me Trades was created to help investors understand trading and grow wealth. Created by Dean Jenkins, this system supposedly offers a number of his stock and options picks as well as many courses to choose from. Interestingly, most of the learning entails watching Jenkins trade with his own money and account.
Who is Dean Jenkins?
Jenkins houses well over 20 years of investing and trading experience. He is considered a trading educator who also happens to offer consultation services to traders across the globe. His expertise rests in technical analysis, money management, Elliott Wave analysis and the use of traderscoach.com tools, where he is also the head coach. To add to the aforementioned list of skills and accomplishments, Jenkins was allegedly featured on Trader Kingdom and co-authored Bennett McDowell's newest book, Elliot Wave Techniques Simplified.
Frequently Asked Questions (FAQs)
What products are currently offered through Follow Me Trades?
There are a number of products that investors may consider depending on their respective goals. These include:
Stock Picks ($127/month): is a service where members will virtually follow Jenkins' steps in choosing the right stocks.
Live Trading Room ($79/month): is a similar service to that of Stock Picks, but now Jenkins will go further into major indexes, trade setups, and risk management techniques. Furthermore, members will be able to interact with him.
Master Trader Course (one-time payment of $497): is a course that teaches investors on trade setups that helped Jenkins make significant profits. It is self-paced; hence the material will always be available. There are six main topics, which include the Dow Theory, Elliott Wave, Risk Control, Trade Setups, Psychology and Scanning.
Stock Options Course (one-time payment of $497): is a course composed of reading materials on option trading and strategies, printable worksheets for practice and the ability to schedule one-on-one meetings with Jenkins. With time, one will learn to appreciate options and how they work, strategies to go about them, and choosing the right option contract among others. This course also has 6 modules with 4 subparts each.
Ichimoku Cloud Course (one-time payment of $497): is a course than combines two systems: Elliott Wave and Ichimoku Cloud. Both systems will be expounded upon mainly in terms of how to implement them, trade management guidelines will be provided once a trade has been placed and many more.
What is Dean Jenkins win ratio?
According to Jenkins, his 3-year win ratio (or winning trades to losing trades) is 65%. This means that of all his trades, 35% of them have been losing trades.
Is Dean Jenkins system suitable for both bear and bull markets?
Yes, Jenkins system is deemed suitable for both bear and bull markets. He uses the same analysis techniques regardless of market trends. He gives an example of gold trends in relation to stocks. He believes that we can trade on the price of gold using an ETF (exchange traded fund) which is just like buying and selling a stock. When stocks are in bear market, he might switch to ETFs or stick to stocks, as a decrease in value implies an increase in profit generating potential.
Is Follow Me Trades legitimate?
Based on the analysis above, it is clear that Jenkins has created a system that informs and educates investors rather than simply pointing out the buys and sells. In standard services, little to no emphasis is usually placed on technical analysis, which leaves investors out of the loop.
Another facet that makes Follow Me Trades unique is that the entire system has been third-party verified by CPA-auditing firm, McSwain and Company. This is their biggest competitive advantage as no service to date has been tested by a firm. As a frame of reference, in a recent post about Follow Me Trades, the SAR website deemed this service as being legitimate although it is unclear exactly which parameters helped determine this outcome. The main reason rests in the fact that both Follow Me Trades and Dean Jenkins have been rated A+ on the BBB, which is rarely heard of.
While the courses offered are quite expensive, it has been argued that Jenkins doesn't fall short on quality and transparency.
To learn more about Follow Me Trades, click here.