Biggest Airdrops that will shock you!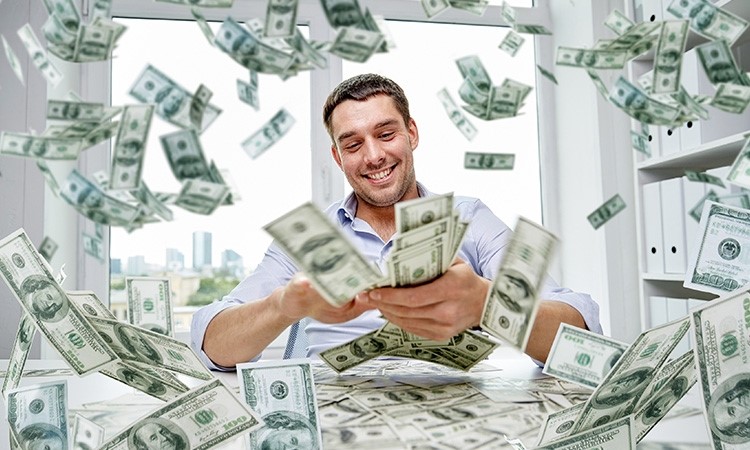 Airdrops have gained a lot of popularity in last one year. However, there are some of the biggest airdrops occurred in the history of cryptocurrency, let's have a look at them.
1. Oyster Protocol – October 23rd 2017
Token: PRL
Airdrop: 2227, 72 PRL
Peak Value: $10,804.44 USD
Oyster is a historical protocol which resets the assumptions of the current internet rules and then solves them using a new comprehensive platform. Oyster's main operation is built for storage, retention and retrieval of static data. The Pearl (PRL) Token allows data storage and it is the first asset which maintains the market value without any reserve or centralized backup. Here, core oyster network unknowingly makes a latency optimized meshnet of nodes and it turns to be best environment for increasing decentralized communications. Here, the Shell (SHL) allows transmission of data across the meshnet.
2. Decred – January 18th 2016
Coin: DCR
Airdrop: 258.9396 DCR
Peak Value: $32,577.19 USD
As per details, 3,244 participants have already completed the airdrop confirmation process via submission of the Decred address. Currently, Decred is ranking in Top 30 cryptocurrency in the world.
3. Minereum – April 14th 2017
Coin: MNE
Airdrop: 32.000 MNE Tokens
Peak Value: $448,000.000 USD
About 4268 participants have participated in the Minereum Airdrop. Here, each of the participant received roughly 32.000 MNE. Later, airdrop has reached in peak in June 2017, where it was equal to half a million USD. After this, Minereum has gone back to basic and try to implement new approaches in cryptocurrency space.
4. Stellar Lumens – June 27th 2017
Coin: XLM
Airdrop: 986.683 XLM Lumens Token for each Bitcoin
Peak Value: $918,25 USD
Stellar is mainly an open-source technology. As per details, 16 billion Lumes have been distributed to the holders of the Bitcoin (BTC). Later, snapshot of the Bitcoin Blockchain was taken at the first block on June 26th. If you want to calculate, how many XLM tokens you receive, use this formula:
16,000,000 *(X/16215950) = Y Lumens XLM
5. Byteball – 2017 9 Airdrops, average token
Coin: GBYTE
Airdrop: 0.27 GBYTE per Bitcoin in each Airdrop
Peak Value: $322,92 USD per Bitcoin in each Airdrop
Byteball is a secure smart payments platform which allows human readable smart contracts. As soon as a contract is built on the Byteball platform, it can be trusted to work in the same way as agreed upon. Why? The reason it is validated by multiple nodes on the decentralized network, which follow fixed rules. Also keep in mind, despite of being a total stranger, one has to behave honestly as the rules contain authority. Here, Byteball data is stored and ordered using Directed Acyclic Graph. Hence, it allows users to secure each other's data by keeping in mind earlier data units build by other users.
6. Bitcoin Cash – Hard Fork from BTC on August 1st 2017
Coin: BCH
Airdrop: 1 BCH for each BTC hold
Peak Value: $4,355.62 USD per BCH
Bitcoin Cash is basically a peer-to-peer electronic cash available on the internet. It is completely decentralized with no central bank and doesn't require any of the third parties to operate. It is specially built to provide fast transaction, reliable network, low transaction fees, etc.
On August 1st 2017, Bitcoin fork had happened. A software update along with 8MB of blocksize was rolled over to the Bitcoin network and obtained a lot of support from mining community to form its own chain. Here, a Bitcoin which is held at the time when hard-fork occurred succeeded in equal amount of Bitcoin Cash.
7. eBTC – September 2017
Coin: eBTC
Airdrop: 2450 eBTC
Peak Value: $4,116,00
eBTC claimed to bring Bitcoin on the Ethereum blockchain. In the uncertain time during the scaling debate of Bitcoin, eBTC smartly marketed their brand in the Airdrop community. They airdropped 90% of all tokens to anyone who signed up with an email address and ETH address. Anyone who held on till January 2018 got to enjoy the peak value of this airdrop.
Where can I find the best airdrops?
All of the airdrops in this article were listed and promoted by AirdropAlert.com. They are the first and most reliable source for airdrops. If you rather get social media notifications about airdrops they have a Telegram and Twitter with over 100k followers. This shows the popularity of the concept of airdrops!
There are currently five ICO airdrops you don't want to miss for different types of blockchains like NEO, Ethereum & Stellar.
Want to earn more crypto?
If you are looking to spend more time on earning crypto through simple task, have a look at BountiesAlert. A bounty hunter usually has a bit more knowledge about crypto and does not mind if he needs to spend more time and work to earn more tokens.